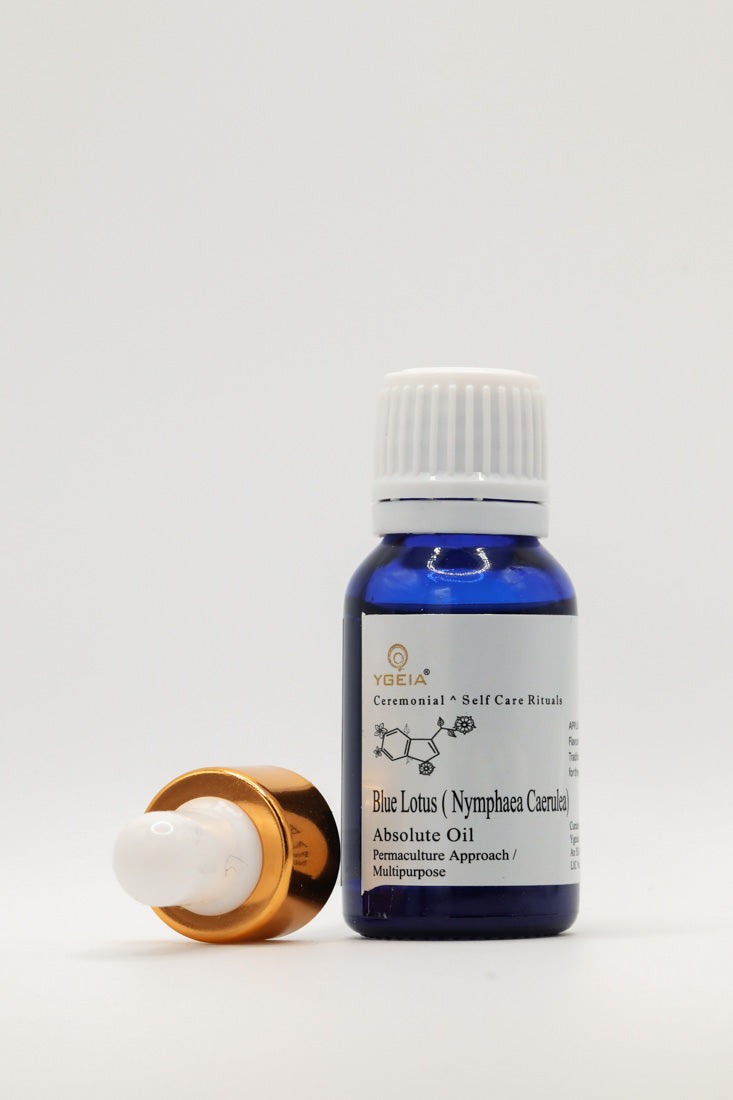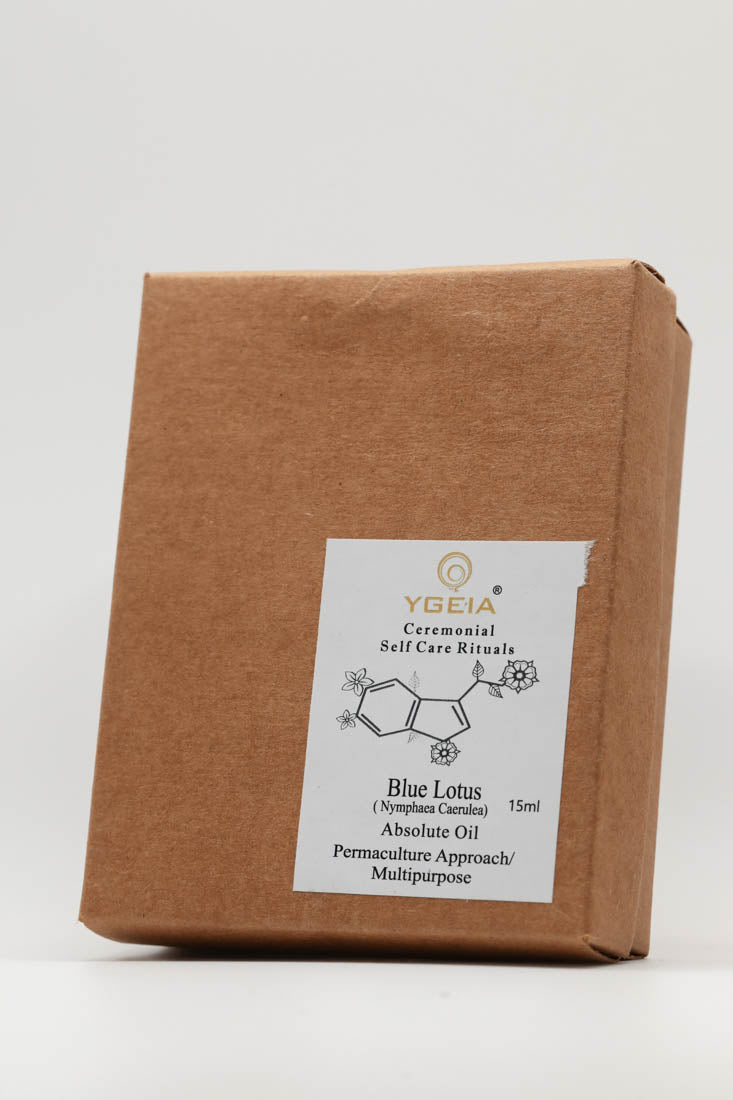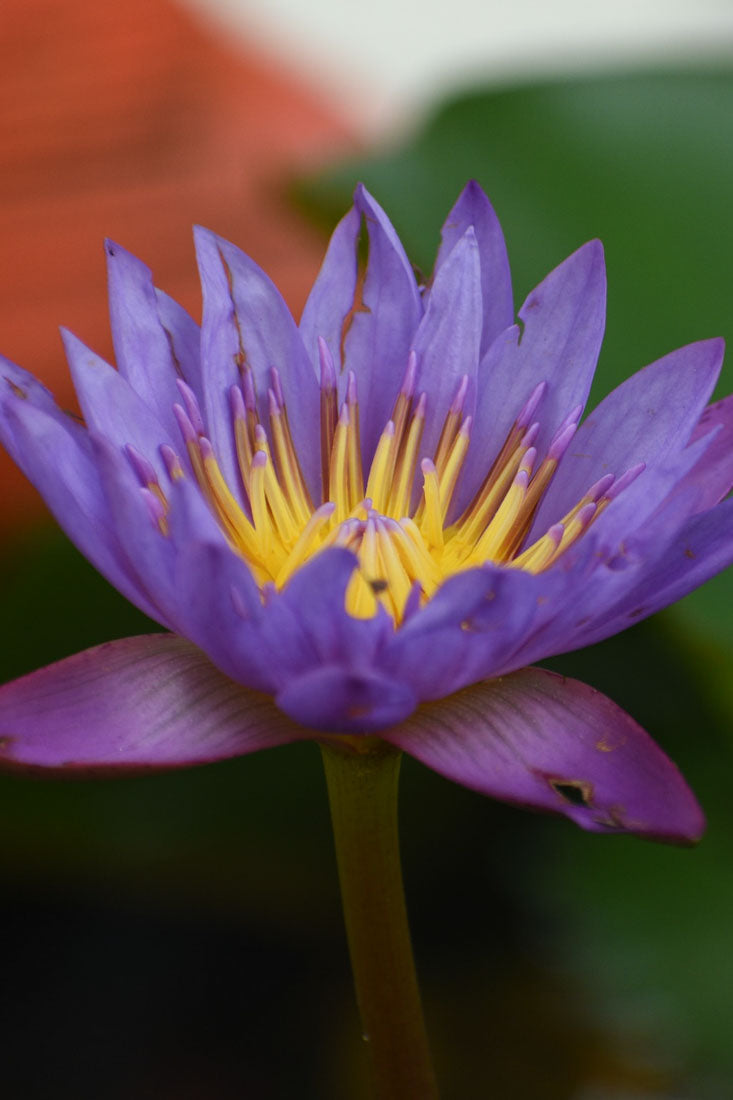 Blue Lotus (Concentrated)
Sale price

$80.00
Regular price
(/)
100% steam distilled essential oil
---
NATURAL APHRODISIAC, SLEEP AID AND ANXIETY RELIEVER.
Originally found on the banks of the river Nile and some parts of East Africa, this exquisite flower eventually made its way to the Indian subcontinent and other parts of Asia through the Silk Route, being the most probable point of entry. Nymphaea Caerulea is also known as the Blue Water Lily and Sacred Blue Lily. 
Aroma: Boasting a delicate and alluring fragrance that is both floral and slightly sweet. Its aroma is often described as ethereal, serene, and deeply soothing. The scent of Blue Lotus oil is believed to have a calming and meditative quality. 
THERAPEUTIC BENEFITS
Relaxation and Stress Relief: The gentle aroma of Blue Lotus oil is known to induce a sense of calm and relaxation, making it an excellent choice for reducing stress and anxiety. It can be used in aromatherapy practices to promote mental well-being.
Aphrodisiac: In various cultures, Blue Lotus has been associated with its aphrodisiac properties, believed to enhance sensuality and intimacy.
Meditation and Spiritual Practices: Blue Lotus has a long history of use in spiritual and meditative practices. The oil's calming scent is thought to facilitate deep meditation, introspection, and heightened spiritual awareness.
Skin Care: The oil may be diluted and used topically, as it is reputed to have skin-nourishing and moisturizing properties.
Anti-inflammatory: Some users claim that Blue Lotus essential oil has anti-inflammatory properties that can help ease physical discomfort.
TOPICAL USE

Oil shows receptive dermal absorption suitable for remedial topical application while pursuing long term health benefits. Always mix with carrier oil for sensitive skin.

Add 3-5 drops to your botanical Bath.

Rub 2 to 4 drops directly to the skin and temples for rejuvenation of energy.

Add 1-2 drops on your pillow and bedding for sleep support and fragrant relaxing mood.


DIFFUSION

Use 4 to 5 drops in your diffuser to release stress or during meditation session.

AS FOOD FLAVOUR & HEALTH SUPPORT

Add 1-2 drop in one litre of water.
Add a drop to your green tea for a calming effect before bedtime.

Essential oils are generally considered safe for topical and aromatic use when properly diluted with a carrier oil.
Perform a patch test on your skin to ensure there are no adverse reactions.
These natural essential oils are used primarily for their healing properties, their subtle aroma is a bonus, not the only pursuit.
It will take some time for natural oils to start rewarding your skin.
It is advisable to mix essential oil with carrier oils for sensitive skin. 
It is also recommended to avoid contact with eyes, ears and others sensitive parts of the body.
Consult with your GP or healthcare professional before using it if you are pregnant, nursing, or have pre-existing medical conditions.
Blue Lotus (Concentrated)
Sale price

$80.00
Regular price
Choose options