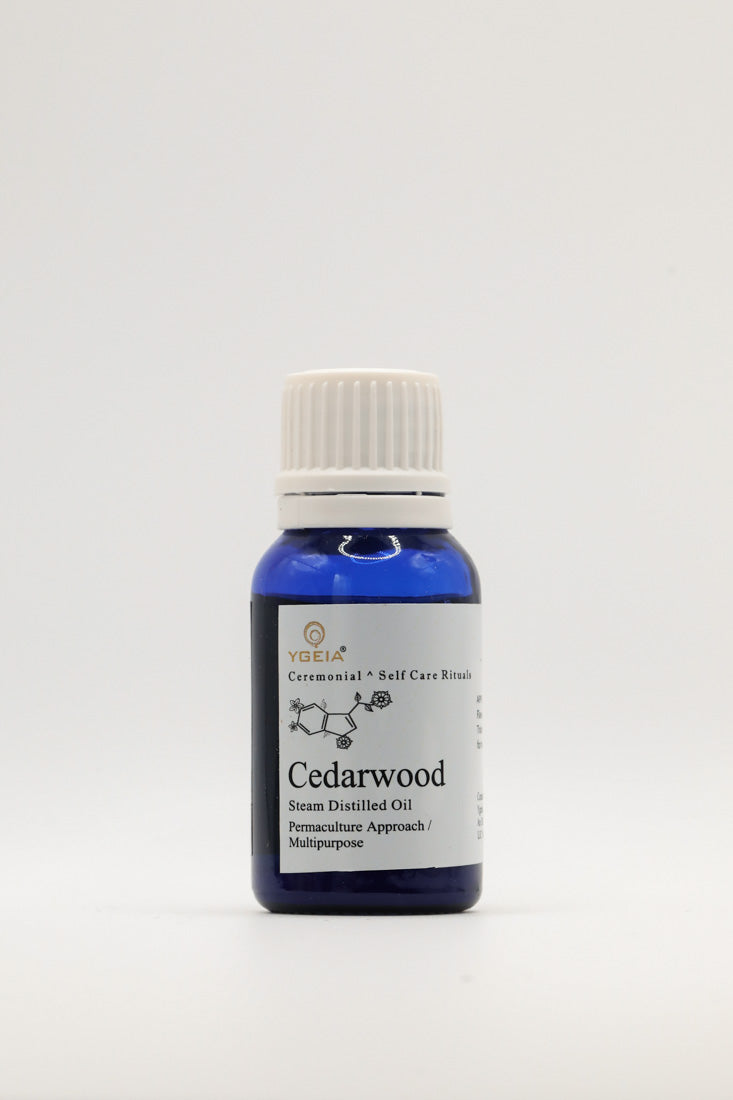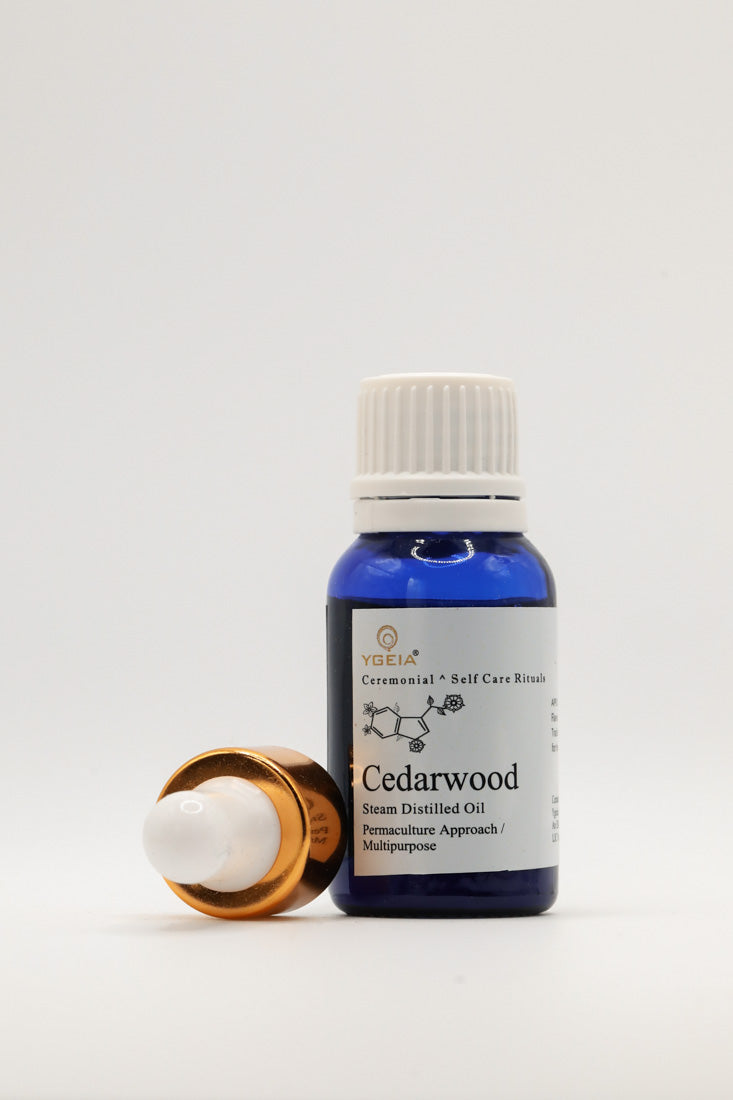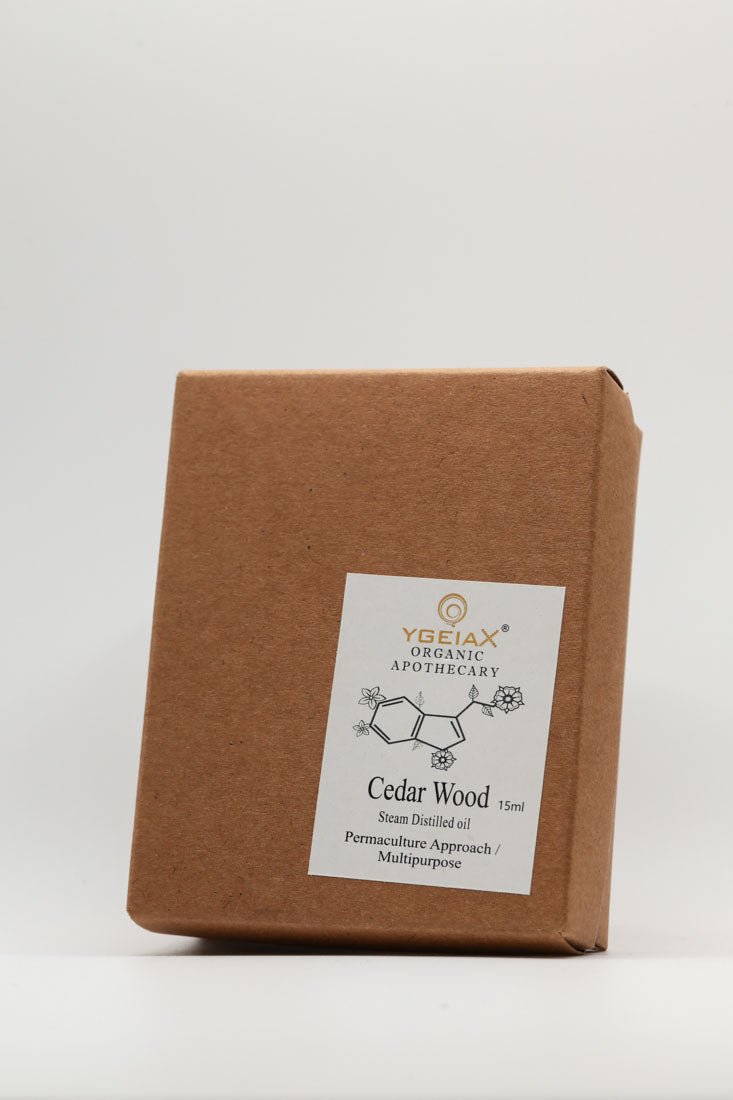 Cedarwood
Sale price

$30.00
Regular price
(/)
100% steam distilled essential oil
---
Himalayan cedar (Cedrus deodara)
Cedarwood essential oil is a substance derived from the leaves, bark, and berries of cedar trees. It has grounding aroma that evokes feelings of wellness and vitality. 
Cedarwood is a rich dense darker hue oil with sweet and woody scent, making a popular choice for colognes and aftershaves.
Aroma: Characterised by its warm, woody, and earthy fragrance. Its scent is often described as comforting and grounding, with subtle hints of resin and sweetness. This aroma makes Cedarwood oil a popular choice for aromatherapy and relaxation practices.
Therapeutic Benefits:
Relaxation and Stress Relief:  Its calming and grounding aroma can help reduce stress and anxiety.
Mental Clarity and Focus: The oil is believed to enhance mental clarity and concentration, making it useful for meditation and mindfulness practices.
Respiratory: Cedarwood oil may assist in clearing congested airways and promoting respiratory health when used in aromatherapy or as part of a steam inhalation routine.
Skin and Hair Care: Known for its potential benefits in skincare, helping to address issues like acne, eczema, and dandruff. It can also be used as a natural insect repellent.
Sleep Aid: Some individuals find Cedarwood oil beneficial for promoting restful sleep when diffused or applied topically.
Natural Antiseptic: Its natural antiseptic properties that can aid in wound care and minor cuts.
TOPICAL USE

Add 10 to 12 drops in 2 tablespoons of carrier oil for grounding rejuvenating body & hair oil.
Dilute 10-15 drops with carrier oil to use as hair or massage oil.
Add a few drops with your hair conditioner for added moisture and lustre. You can also include it in DIY hair mask to nourish your hair and scalp.
During facial routine, add one to two drops to facial mask, toner or moisturiser for healthy-looking skin. Dilute with sweet almond oil or coconut oil for sensitive skin.
Rub 2 to 4 drops directly to the skin and temples for uplifting mood and energy levels.
To make DIY natural vapour rub, dilute cedar wood oil in carrier oil and massage into the chest and throat. And rub gently on skin or scalp for warming energy during winter months.
Mix 15 to 20 drops of Cedarwood oil to 1 tablespoon Epsom salts to massage into your skin as exfoliant or facial wash.
For facial steam, use 1 or 2 drops of oil in water.
To make DIY body mist, dilute 10/12 drops in water and add to a spray bottle.
Add 10 to 15 drops in bathtub for a therapeutical experience and reducing stubborn rash.
For regulating menstrual health, massage Cedarwood oil mixed with a carrier oil onto your abdomen.

DIFFUSION

Use 4-5 drops in your diffuser to create a warm cosy environment.

AS FOOD FLAVOUR

Not advised to be ingested internally as it is a highly sensitive oil.
Essential oils are generally considered safe for topical and aromatic use when properly diluted with a carrier oil.
Perform a patch test on your skin to ensure there are no adverse reactions.
These natural essential oils are used primarily for their healing properties, their subtle aroma is a bonus, not the only pursuit.
It will take some time for natural oils to start rewarding your skin.
It is advisable to mix essential oil with carrier oils for sensitive skin. 
It is also recommended to avoid contact with eyes, ears and others sensitive parts of the body.
Consult with your GP or healthcare professional before using it if you are pregnant, nursing, or have pre-existing medical conditions.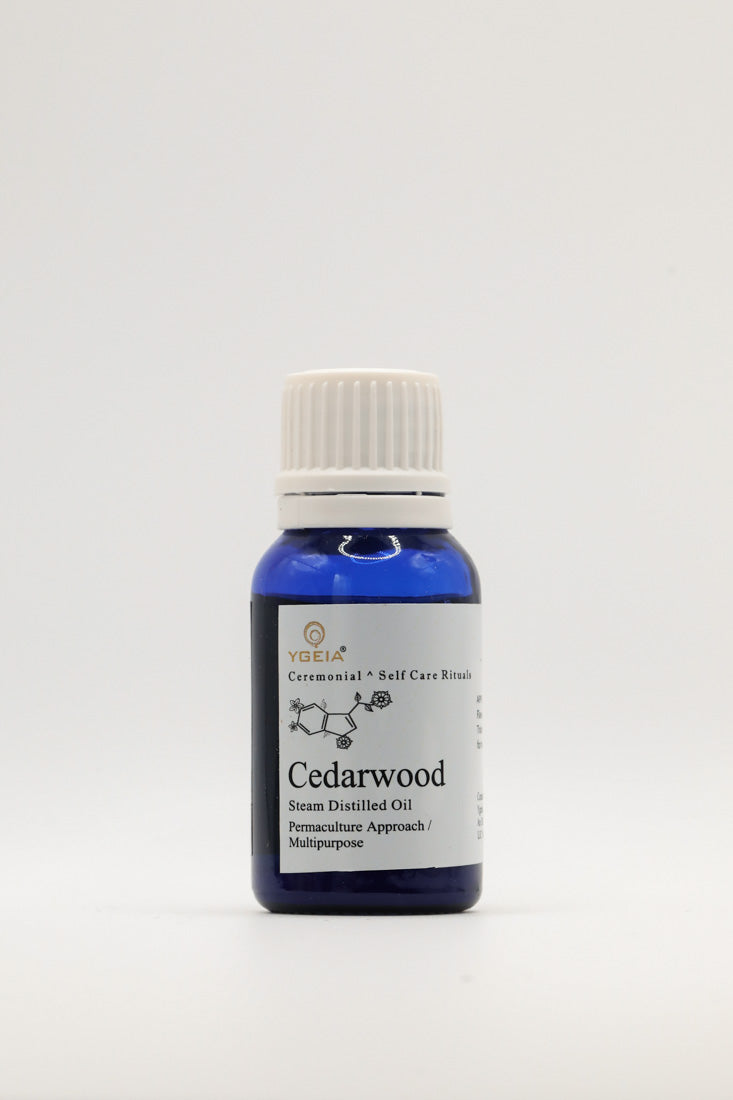 Cedarwood
Sale price

$30.00
Regular price
Choose options