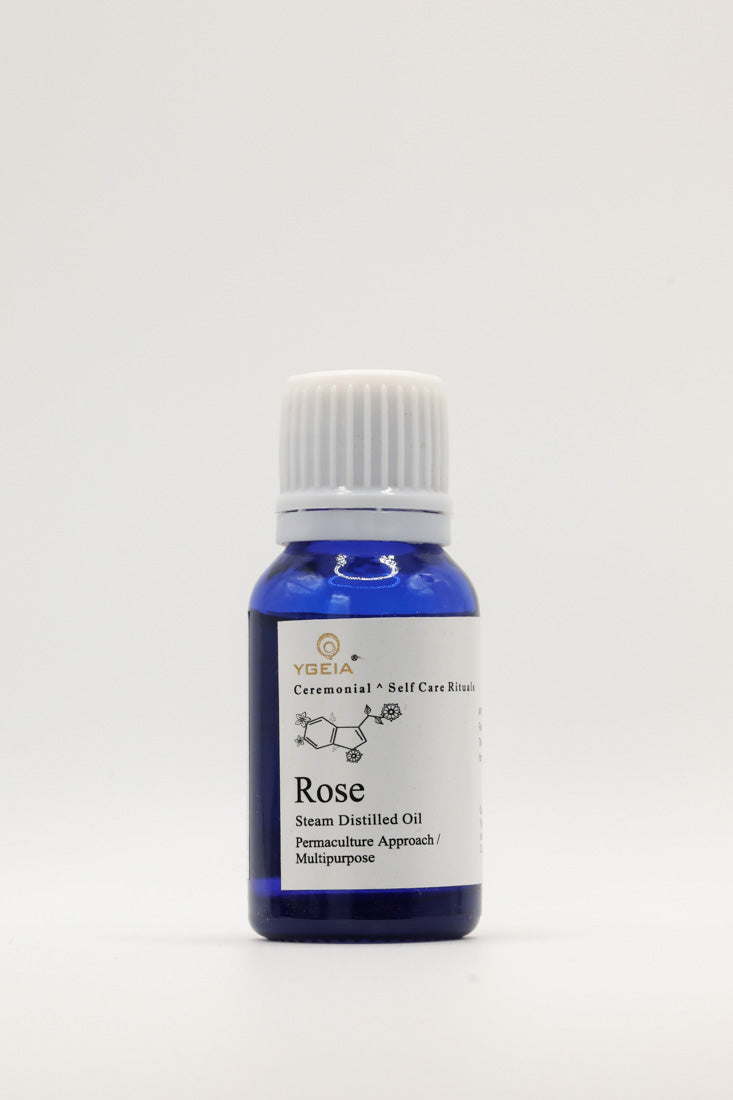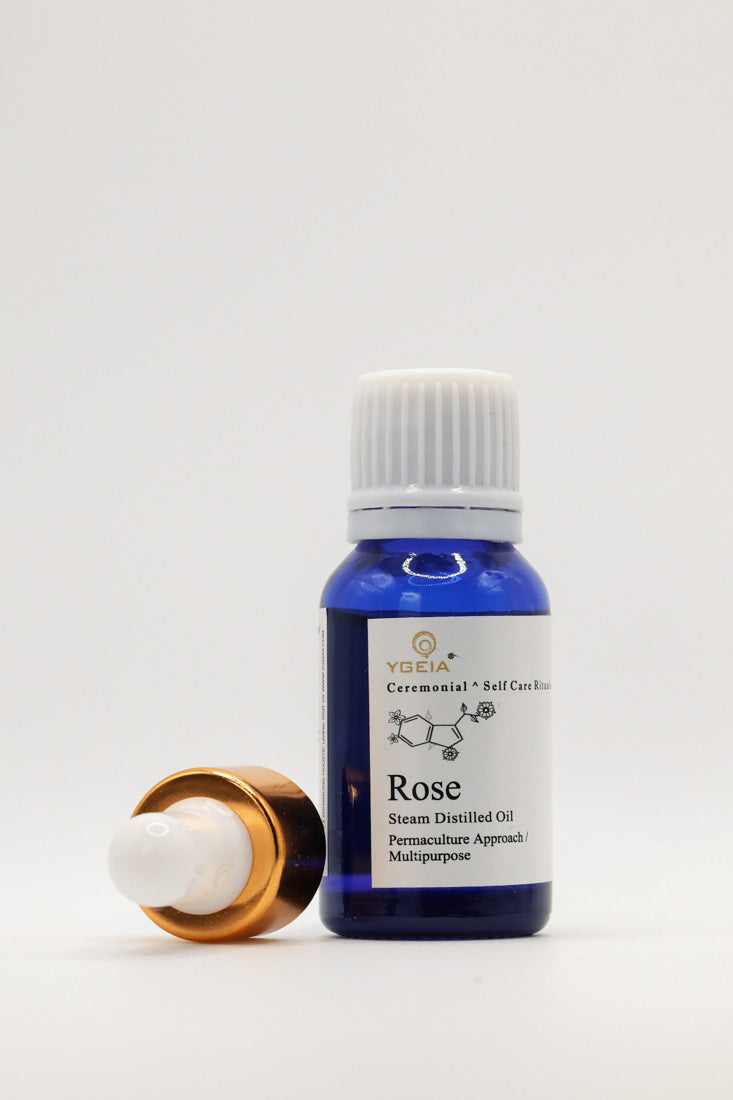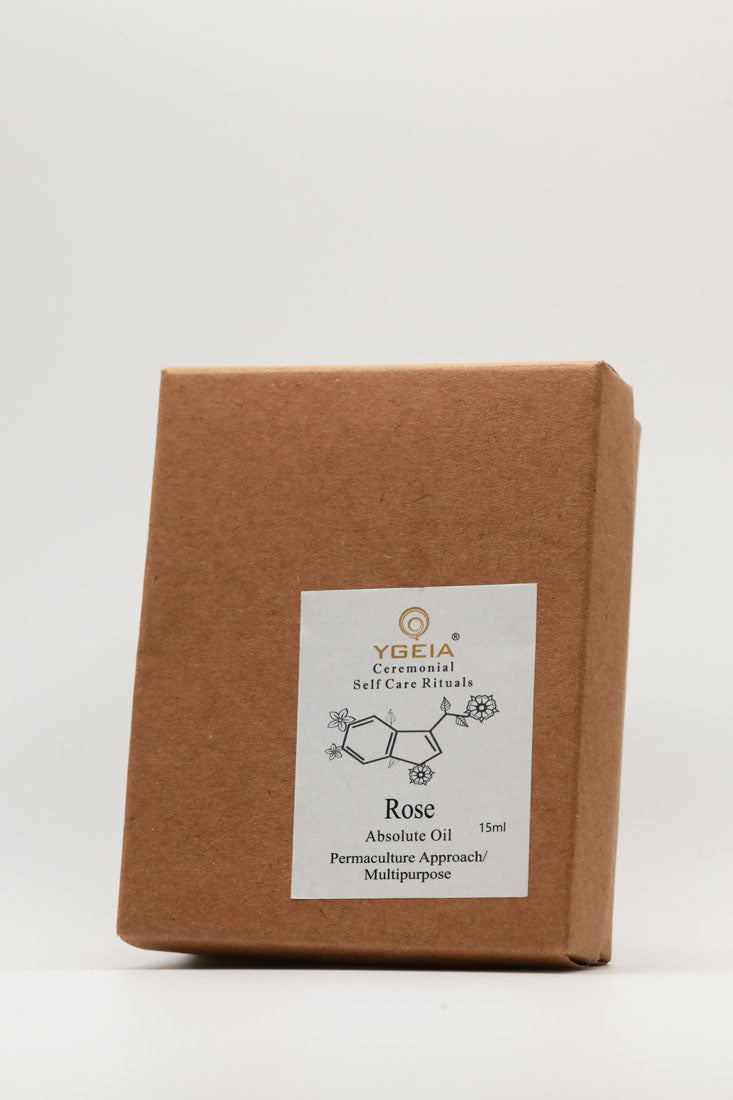 Rose
Sale price

$80.00
Regular price
(/)
100% steam distilled essential oil
---
Tender Care Rituals
The blooming floral fragrance brings feelings of love, care, and comfort. Using it as daily skin care ritual brings a calming and grounding energy.
Rose contains a complex array of vitamins, minerals, and antioxidants.
Aroma: Its aroma is deeply soothing, comforting, and reminiscent of a blooming garden of fresh roses.

Aphrodisiac: Rose oil has earned its reputation as a powerful aphrodisiac. It can enhance intimacy and emotional connection between partners.

Skincare: Moisturise, rejuvenate, and balance the skin. It is known to address issues like dryness, fine lines, and inflammation.

Balancing Hormones: Some users find that rose oil can help balance hormones and alleviate symptoms of PMS and menopause when used in aromatherapy or as part of skincare routines.

Aromatherapy: Its exquisite fragrance is ideal for meditation, relaxation, and self-care rituals.

Personal Care: Rose oil is a luxurious addition to personal care products such as creams, serums, and lotions, offering a pampering and skin-enhancing experience.

TOPICAL USE

Add one to two drops to your facial toner or moisturiser to help promote clear, healthy looking skin, preferably during both morning and night facial routines Mix 15 to 20 drops of Rose oil to 1 tablespoon Epsom salts to massage into your skin as exfoliant or facial wash.
For facial steam, use a drop or two of Rose oil in water.
Use 5 to 7 drops in bathtub for therapeutic benefits.
Dilute 7-10 drops with base oil for body care & massage.
For body and face mist, add rose oil into a spray bottle with water.

AS FOOD FLAVOUR

Dip a toothpick in the oil bottle and flavour a glass of water, tea or milk to drink.
Use a drop or two to flavour desserts, smoothies & summer drinks with chia seeds Use 4-5 Drops to bake Rose Cinnamon Cookies.

DIFFUSION

Use 5 to 7 drops in your diffuser in the morning to promote feelings of energy and vitality. For room air freshener, add 10 to 15 drops to water into a spray bottle.
Essential oils are generally considered safe for topical and aromatic use when properly diluted with a carrier oil.
Perform a patch test on your skin to ensure there are no adverse reactions.
These natural essential oils are used primarily for their healing properties, their subtle aroma is a bonus, not the only pursuit.
It will take some time for natural oils to start rewarding your skin.
It is advisable to mix essential oil with carrier oils for sensitive skin. 
It is also recommended to avoid contact with eyes, ears and others sensitive parts of the body.
Consult with your GP or healthcare professional before using it if you are pregnant, nursing, or have pre-existing medical conditions.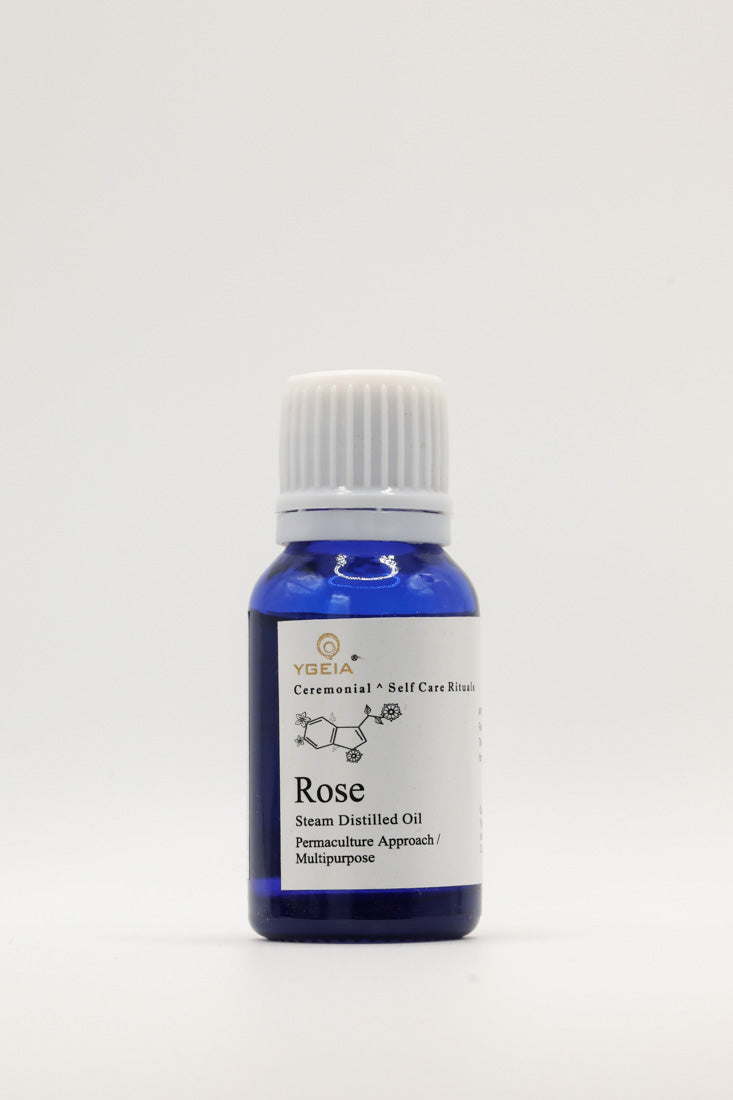 Rose
Sale price

$80.00
Regular price
Choose options