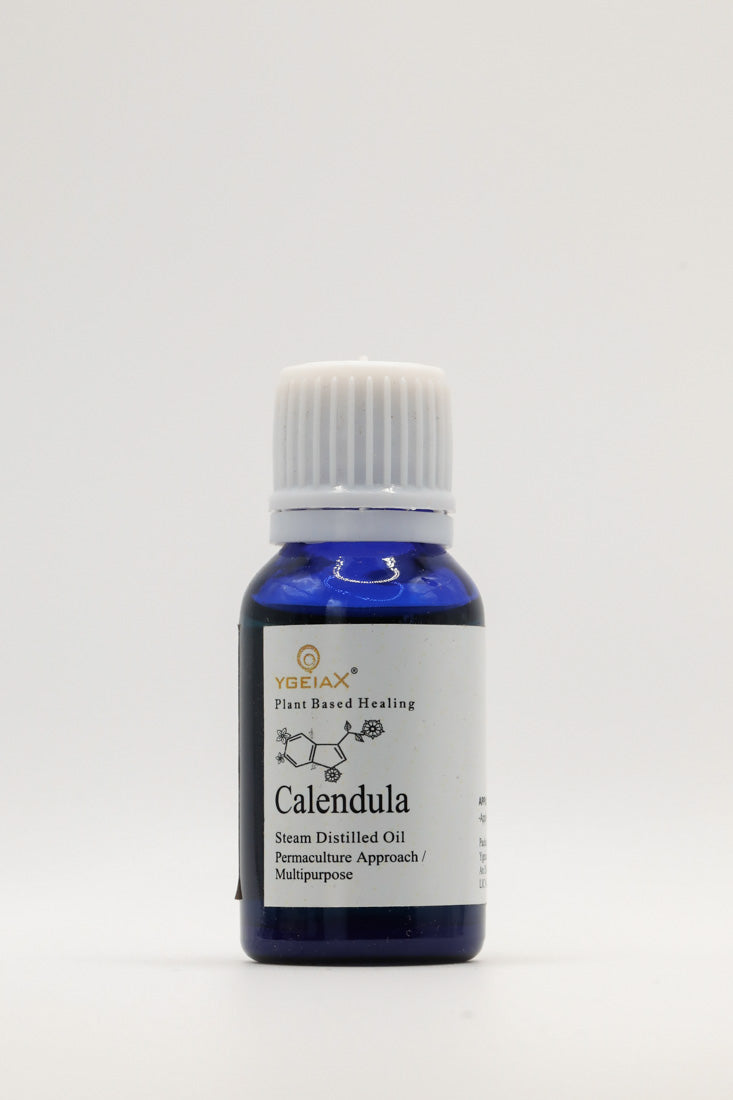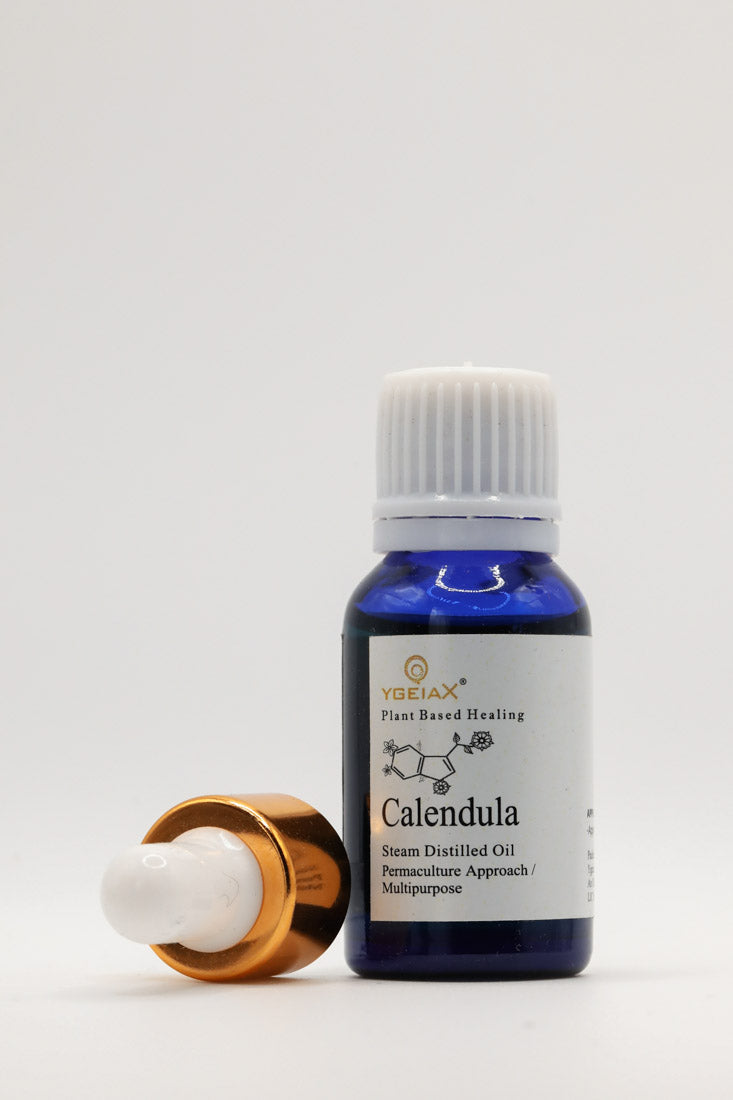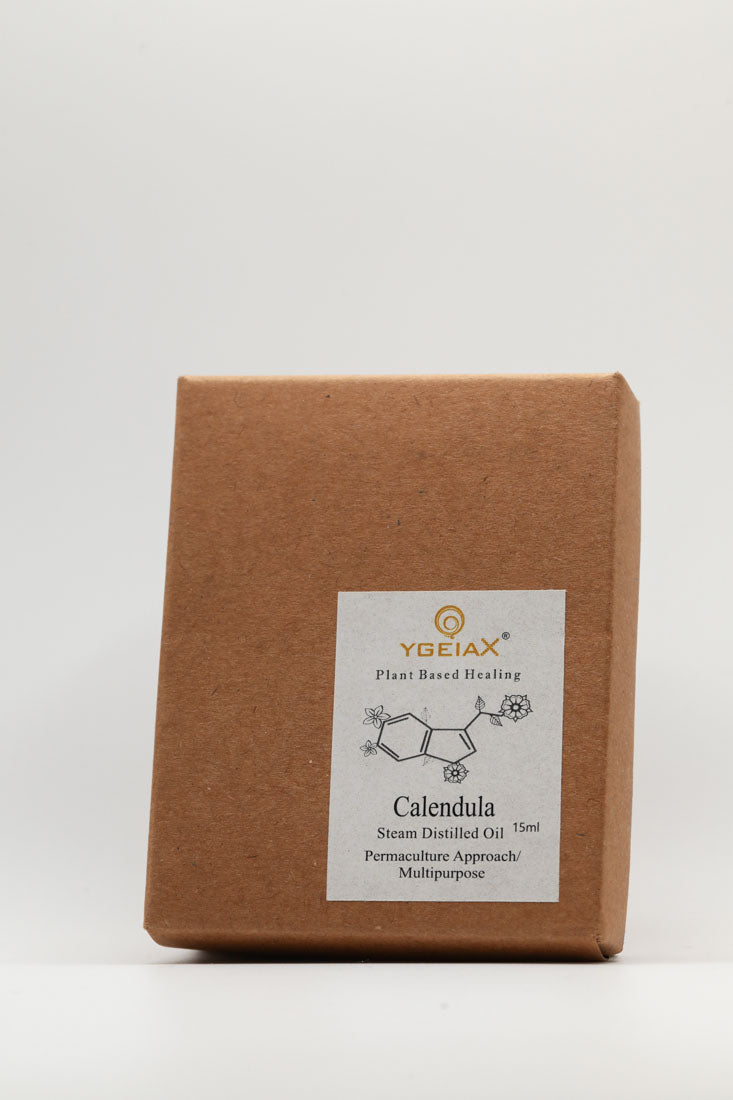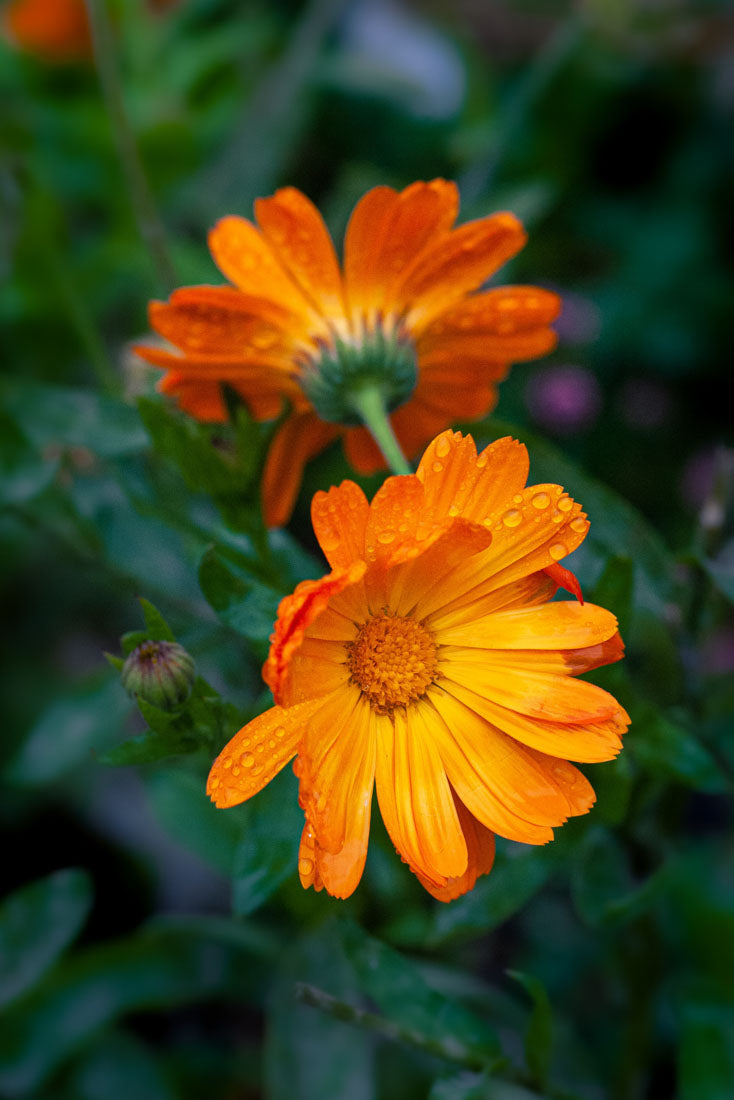 Calendula
Sale price

$40.00
Regular price
(/)
100% steam distilled essential oil
---
Heals like beautiful sunshine
Calendula, similar to marigold, is a type of perennial flower that is characterised by a big, beautiful sunshine, orange blossom that is native to the Mediterranean. It is a trusted herb that has been used for centuries by many cultures and traditions, its native Mediterranean region, as well as Ayurveda and traditional Chinese medicine.
Calendula essential oil is extracted from the petals, stems, and seeds (much like rose is typically rose oil). It is commonly used in skin care products. From there it can be formulated into creams, oil blends, and serums. Along with skin care, it can be brewed into tea or used as an herb in foods.
Aroma: Calendula essential oil has a subtle, pleasant, and mildly herbal aroma with a touch of floral sweetness. Its fragrance is gentle and soothing, making it suitable for aromatherapy and natural skincare applications.
Therapeutic Benefits:
Skin Care: One of the primary uses of Calendula oil is for skincare. It is known for its soothing and moisturising properties and is often used to address various skin issues, including dryness, irritation, redness, and minor wounds. It can help promote healthy and radiant skin.
Anti-Inflammatory: it contains anti-inflammatory compounds that may help reduce inflammation and discomfort associated with skin conditions like eczema, psoriasis, and dermatitis.
Wound Healing: The oil's natural antiseptic properties make it valuable for aiding in the healing of minor cuts, burns, and abrasions. It can be applied topically to promote the regeneration of healthy skin tissue.
Anti-Aging: Rich in antioxidant content may assist in protecting the skin from free radical damage and premature aging. 
Relaxation: Has a calming effect when used in aromatherapy, making it helpful for reducing stress and promoting relaxation.
TOPICAL USE

This oil shows receptive dermal absorption suitable for remedial topical application while pursuing long term health benefits. Always mix with base oil owing to skin sensitivity.
During facial routine, add one to two drops to facial mask/cream/serum for cleansing, toning of skin and to help reduce the appearance of fine lines and wrinkles. Dilute with sweet almond oil or coconut oil for sensitive skin.
Use Calendula in an all-over face mask to help reduce the appearance of blemishes or for a healthy-looking overall glow.
For facial steam, use 1 or 2 drops of oil in water.

DIFFUSION

Use 5-6 drops in your diffuser for soothing yet active energy.

AS FOOD FLAVOUR & HEALTH SUPPORT

Add a drop in your tea or warm water for a instant soothing energy.
Add 1-2 drops to 1/4 cup of water with a little honey and lemon to create healing energy.
Essential oils are generally considered safe for topical and aromatic use when properly diluted with a carrier oil.
Perform a patch test on your skin to ensure there are no adverse reactions.
These natural essential oils are used primarily for their healing properties, their subtle aroma is a bonus, not the only pursuit.
It will take some time for natural oils to start rewarding your skin.
It is advisable to mix essential oil with carrier oils for sensitive skin. 
It is also recommended to avoid contact with eyes, ears and others sensitive parts of the body.
Consult with your GP or healthcare professional before using it if you are pregnant, nursing, or have pre-existing medical conditions.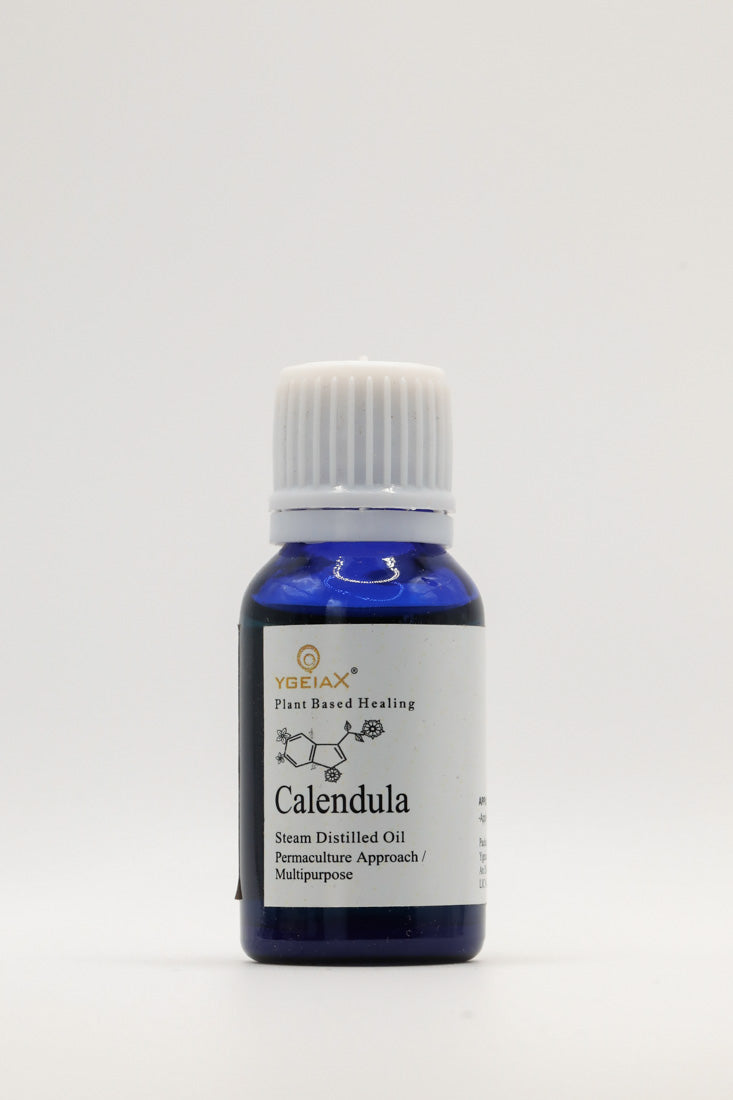 Calendula
Sale price

$40.00
Regular price
Choose options