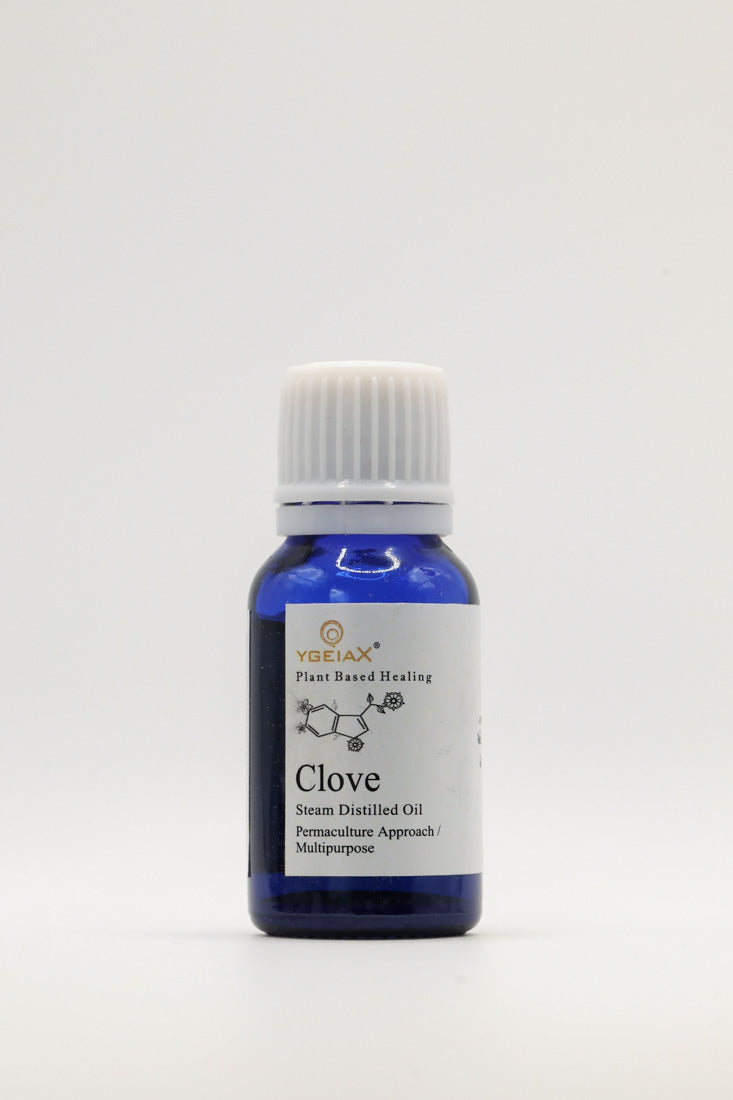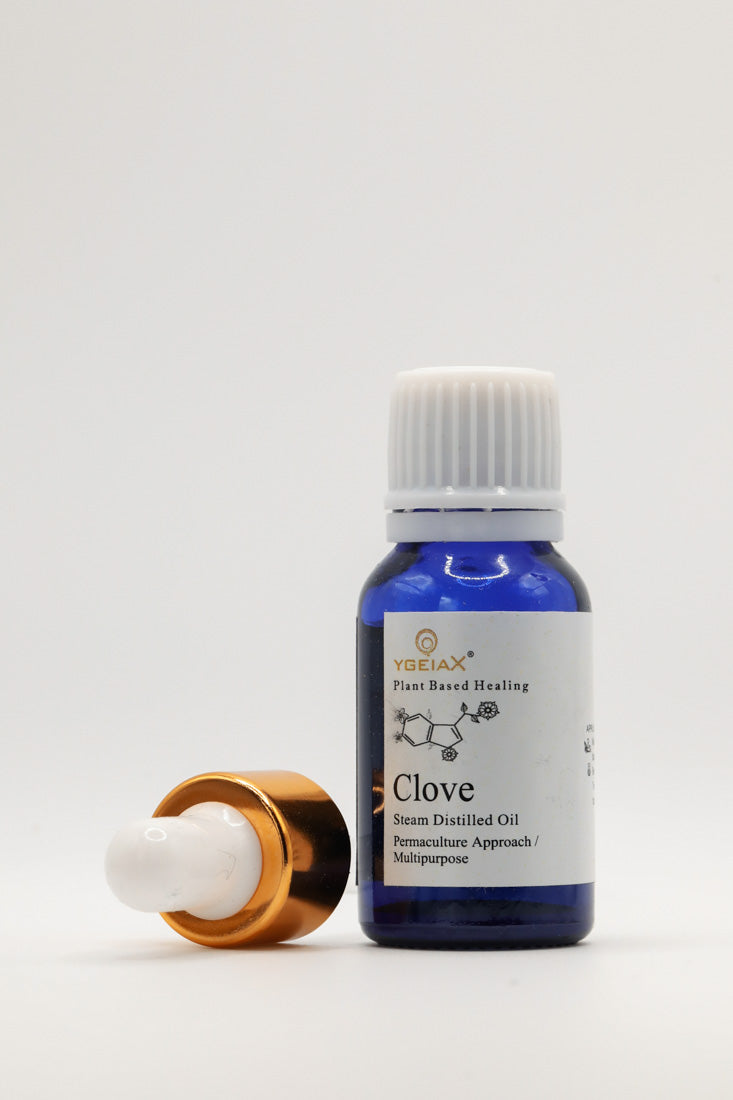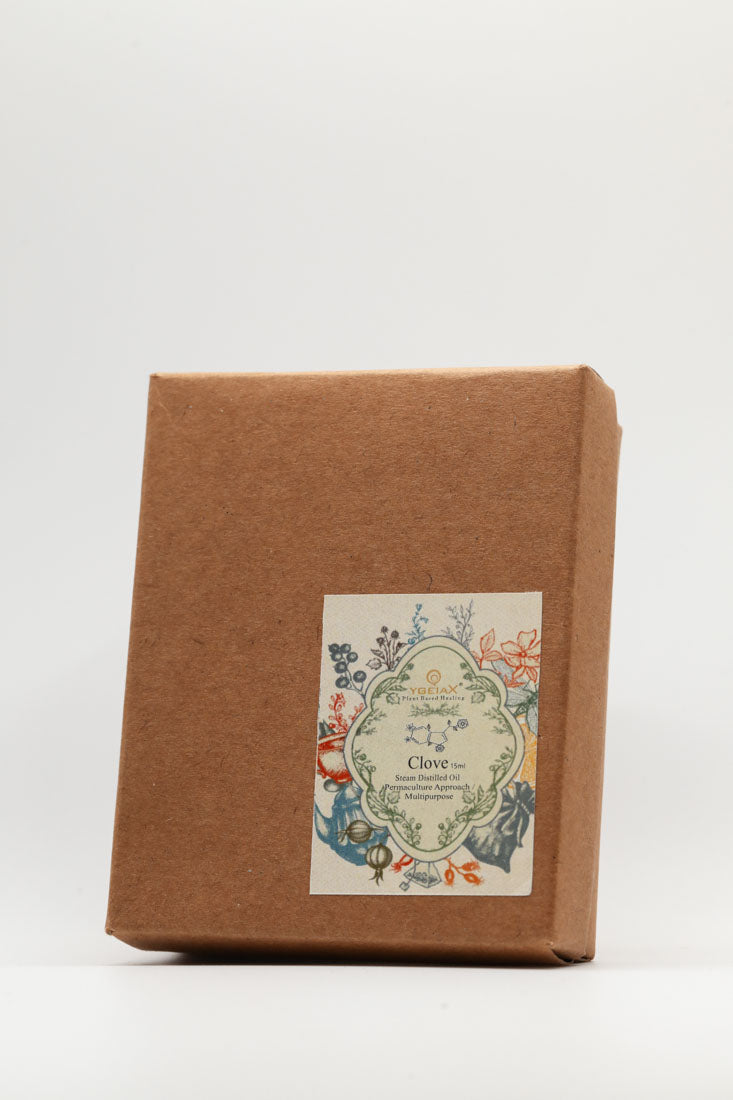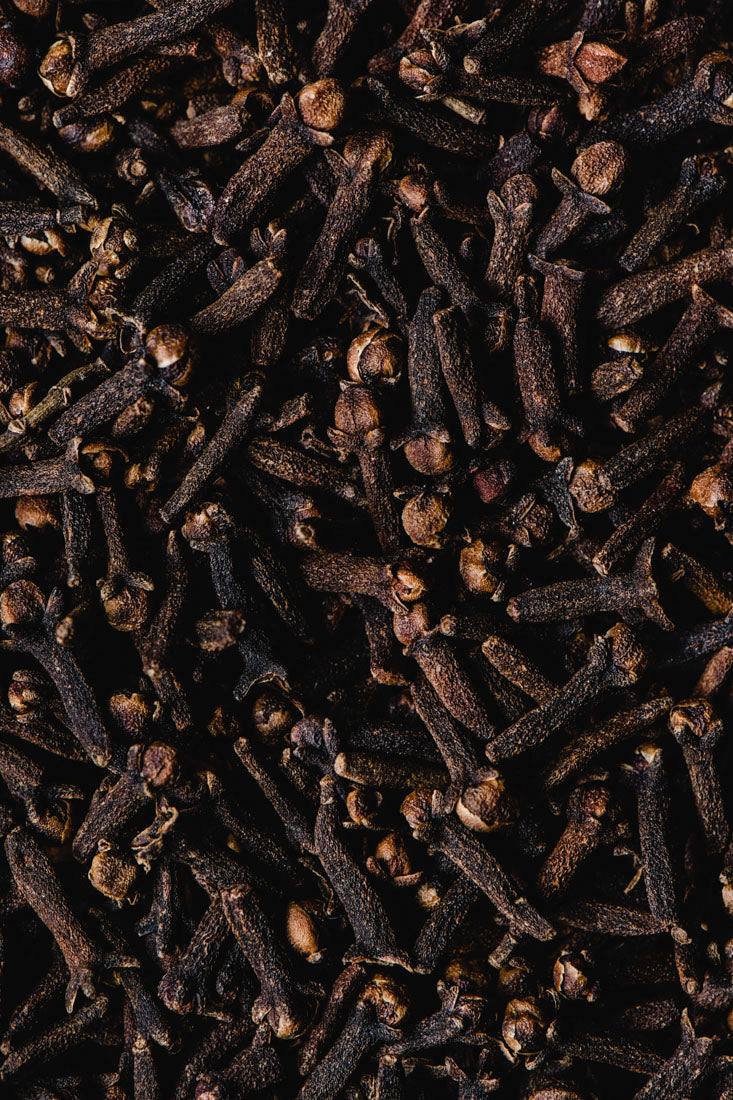 Clove
Sale price

$30.00
Regular price
(/)
100% steam distilled essential oil
---
Tooth ache relief and gum care
Clove oil is distilled from the leaves of the clove plant through steam distillation process. Clove is a popular spice and one of the ingredients in Ayurveda and Traditional Chinese Medicine. As a traditional medicine, clove is used in treating cough, sore throat, and toothache.
As a cooking spice, Clove adds a spicy flavour to any dish or dessert while providing internal health benefits. Massaging with a drop of Clove oil everyday can help maintaining healthy teeth and gums while also promoting fresh breath.
Aroma: Renowned for its strong, spicy, and sweet aroma. Its scent is often described as warm, comforting, and reminiscent of cloves used in culinary spices. The fragrance is known to be invigorating and stimulating, making it a popular choice for aromatherapy.
Therapeutic Benefits:
Pain Relief: Clove oil contains eugenol, a natural compound known for its analgesic (pain-relieving) properties. It can be used topically for soothing minor aches and pains.
Dental Health: Clove oil is a common ingredient in dental care products due to its potential benefits for oral health. It may help alleviate toothaches and gum discomfort and is used for its antimicrobial properties.
Respiratory Support: The oil can be used in aromatherapy to ease respiratory issues such as coughs and congestion, offering relief from cold and flu symptoms.
Antiseptic: Clove essential oil possesses natural antiseptic and antibacterial properties, making it useful for cleaning and disinfecting surfaces.
Mental Clarity: The invigorating aroma of clove oil may help improve mental alertness, concentration, and overall cognitive function.

Digestive Aid: Some individuals use diluted clove oil topically or aromatically to alleviate digestive discomfort and promote healthy digestion.

TOPICAL USE


Add one drop to toothpaste to clean teeth and gums.
Dilute 10-15 drops with carrier oil to use as hair massage oil.
10 to 12 drops in 2 tablespoons of your choice of base oil as pain relief blend for body massage.
Dilute with sweet almond oil or coconut oil to minimise for sensitive skin and rub gently on skin or scalp for warming energy during winter months.
For facial steam, use 1 or 2 drops of oil in water.
Add 10 to 15 drops in bathtub for a therapeutical experience.
Mix 15 to 20 drops of Clove oil to 1 tablespoon Epsom salts to massage into your skin as exfoliant or facial wash.

DIFFUSION

Add 4-5 drops in diffuser to create a warm cosy environment.
For room air freshener, add 10 to 15 drops to water into a spray bottle.

AS FOOD FLAVOUR & HEALTH SUPPORT

Add a drop to your tea for a nice, soothing hot drink.
Mix a few drops of clove oil with your marinades and salad dressings to add a warm, spicy note.
It's warm, woody & spicy flavour is also suitable for cocktails and desserts.
Essential oils are generally considered safe for topical and aromatic use when properly diluted with a carrier oil.
Perform a patch test on your skin to ensure there are no adverse reactions.
These natural essential oils are used primarily for their healing properties, their subtle aroma is a bonus, not the only pursuit.
It will take some time for natural oils to start rewarding your skin.
It is advisable to mix essential oil with carrier oils for sensitive skin. 
It is also recommended to avoid contact with eyes, ears and others sensitive parts of the body.
Consult with your GP or healthcare professional before using it if you are pregnant, nursing, or have pre-existing medical conditions.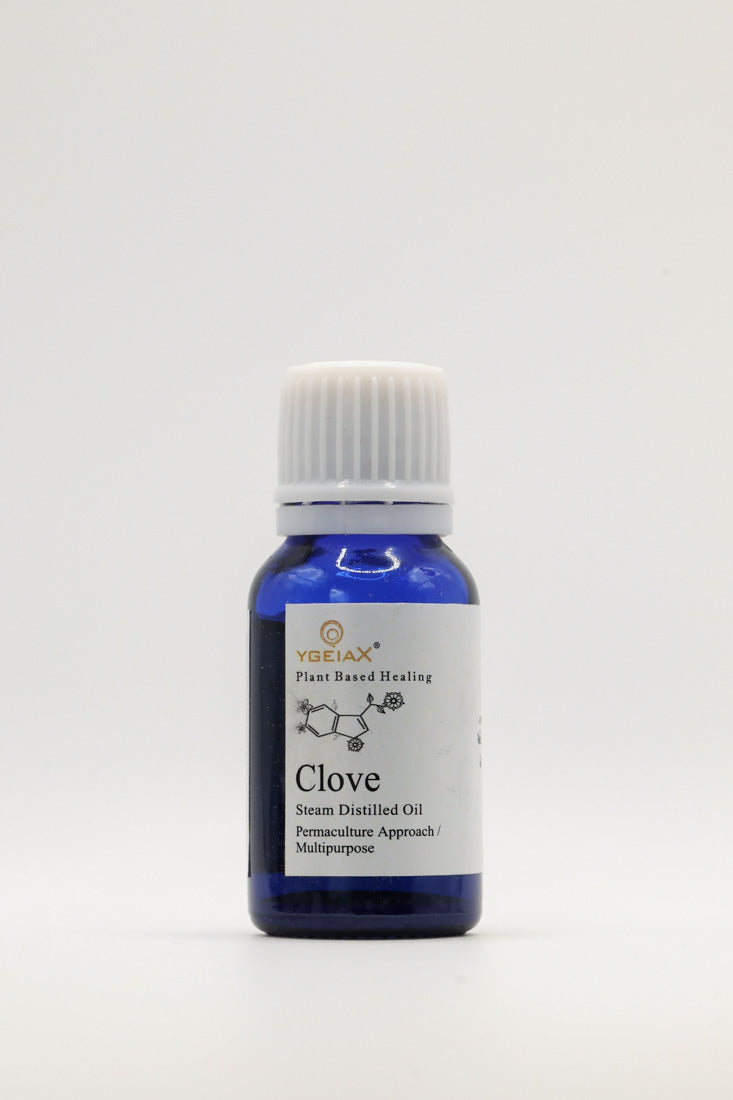 Clove
Sale price

$30.00
Regular price
Choose options