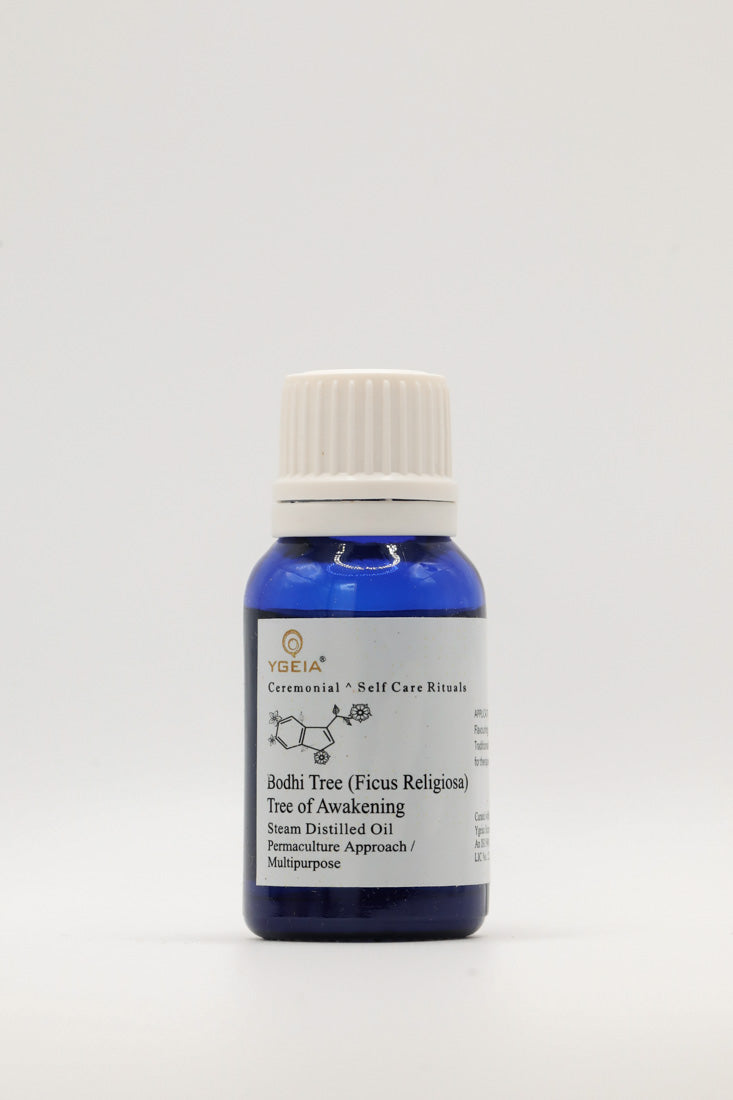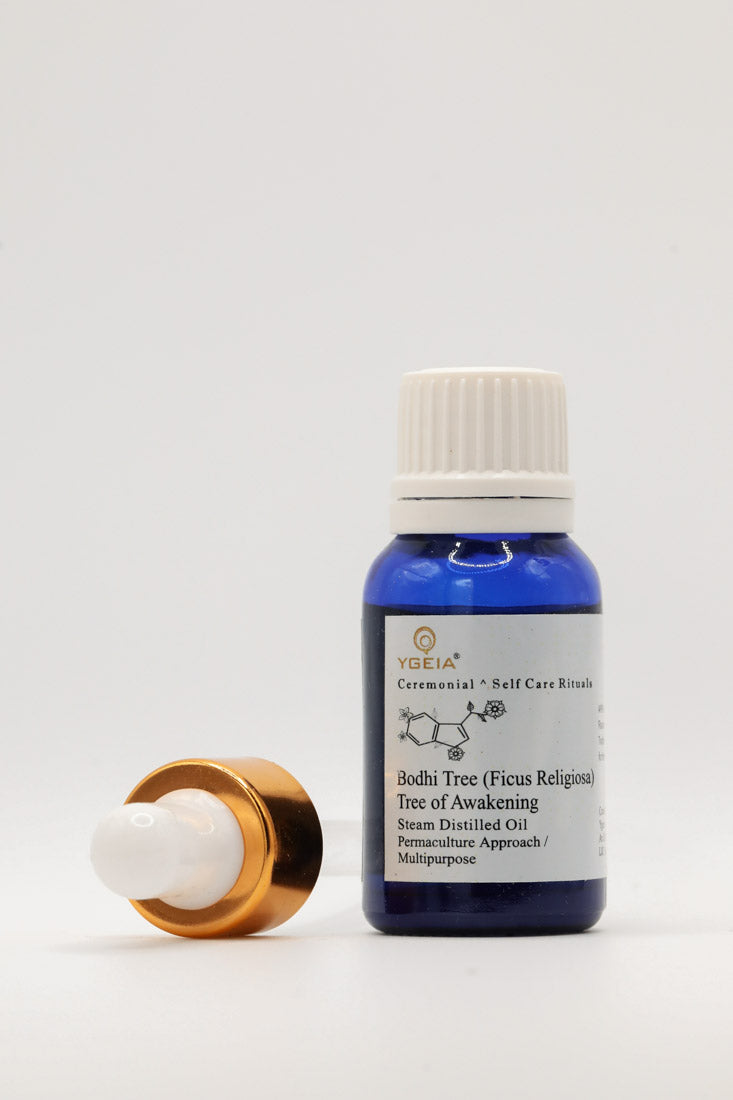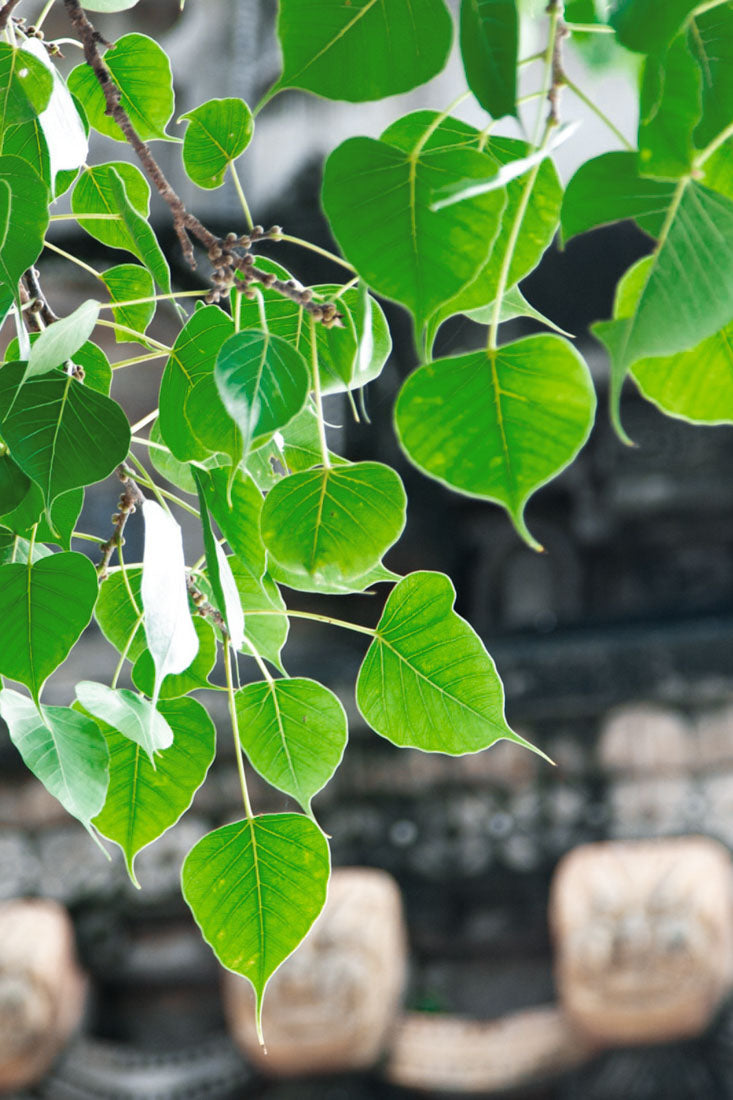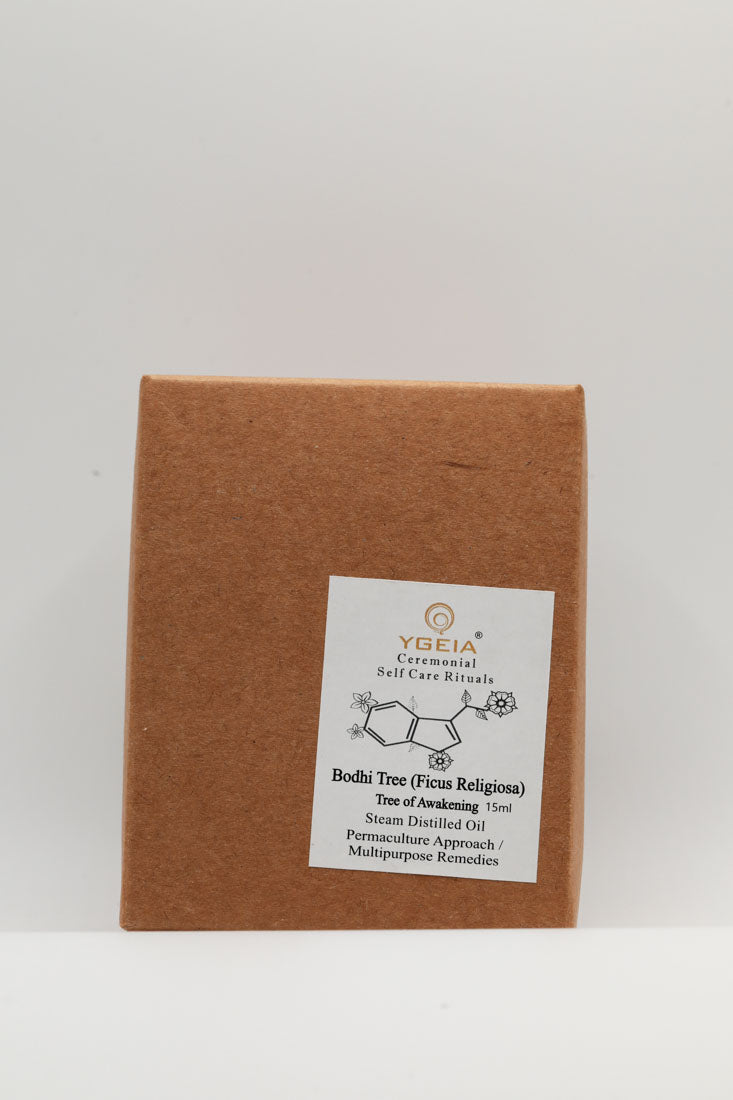 Bodhi Tree / Ficus Religiosa
Sale price

$70.00
Regular price
(/)
100% steam distilled essential oil
---
Bodhi Tree essential oil is derived from the leaves of the sacred Bodhi Tree (Ficus religiosa), is a revered and spiritually significant botanical extract deeply rooted in the traditions of Buddhism and Hinduism. This remarkable oil holds a unique place in aromatherapy and holistic wellness, known for its rich history and potential therapeutic properties. It is also native to the Indian sub continent and Indochina region.

Aroma: Fresh, green, and earthy fragrance. Its scent is reminiscent of the tranquil and serene ambiance found under the sacred tree itself. This aroma is often described as grounding, calming, and spiritually uplifting, making it an excellent choice for meditation and mindfulness practices.
Therapeutic Benefits:
Spiritual and Meditative Aid: The Bodhi Tree holds immense spiritual significance, as it is believed to be the very tree under which Siddhartha Gautama, the Buddha, attained enlightenment. The oil's fragrance is thought to promote deep meditation, inner peace, and spiritual awareness.
Stress Reduction: The grounding and calming scent of Bodhi Tree essential oil may help reduce stress and anxiety. It can create a tranquil atmosphere conducive to relaxation and emotional balance.
Mindfulness and Focus: When diffused or used in aromatherapy, the oil can enhance concentration and mindfulness, making it valuable for yoga and meditation practices.
Respiratory Support: Some individuals use Bodhi Tree oil for its potential respiratory benefits, as it may help clear the airways and support respiratory health.
Superfood for Skin rejuvenation: Restores skin's equilibrium allowing it to function in its optimal state. It hydrates skin and making it radiant and more youthful.
This oil shows receptive dermal absorption suitable for remedial topical application while pursuing long term health benefits. Always mix with carrier oil for sensitive skin.
Add one to two drops to your facial toner or moisturiser to help promote clear, healthy looking skin, preferably during both morning and night facial routines.
Add a few drops with your hair shampoo and conditioner for added moisture and lustre. Or include it in a DIY hair mask to nourish and create healthy-looking hair.
For facial steam, use 1 or 2 drops of oil in water.
Add 10 to 15 drops in bathtub for a therapeutical experience.
Add 1-2 drops to warm water and enjoy as your daily dose of tea.
Essential oils are generally considered safe for topical and aromatic use when properly diluted with a carrier oil.
Perform a patch test on your skin to ensure there are no adverse reactions.
These natural essential oils are used primarily for their healing properties, their subtle aroma is a bonus, not the only pursuit.
It will take some time for natural oils to start rewarding your skin.
It is advisable to mix essential oil with carrier oils for sensitive skin. 
It is also recommended to avoid contact with eyes, ears and others sensitive parts of the body.
Consult with your GP or healthcare professional before using it if you are pregnant, nursing, or have pre-existing medical conditions.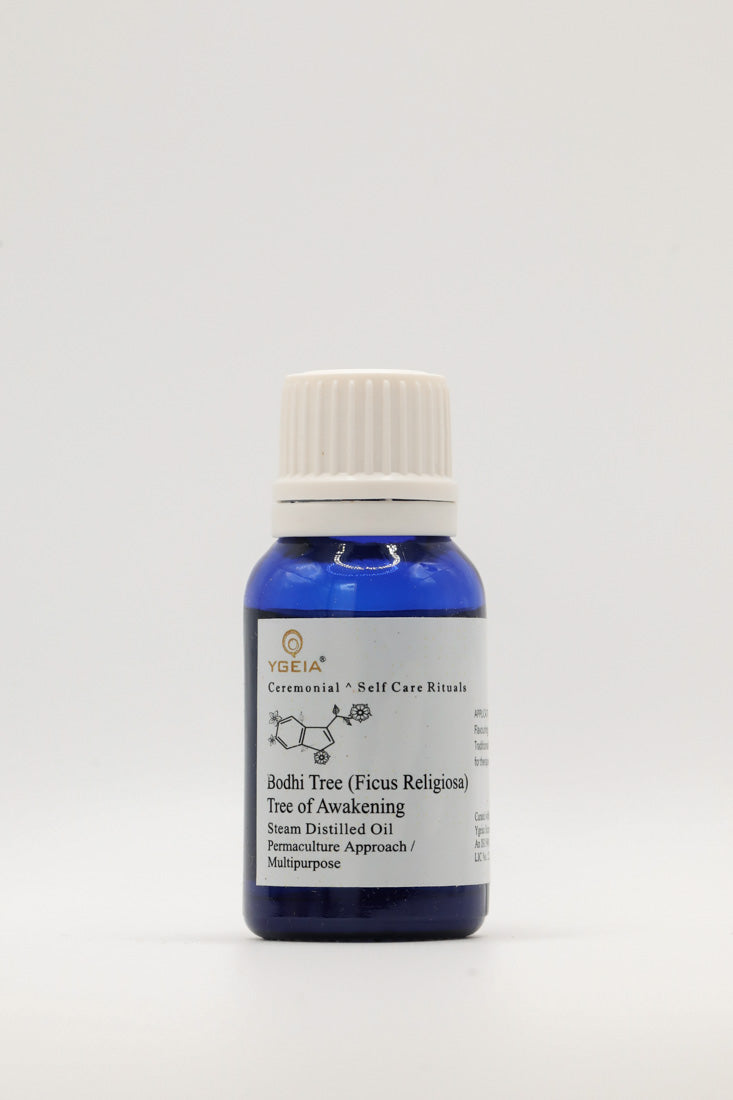 Bodhi Tree / Ficus Religiosa
Sale price

$70.00
Regular price
Choose options