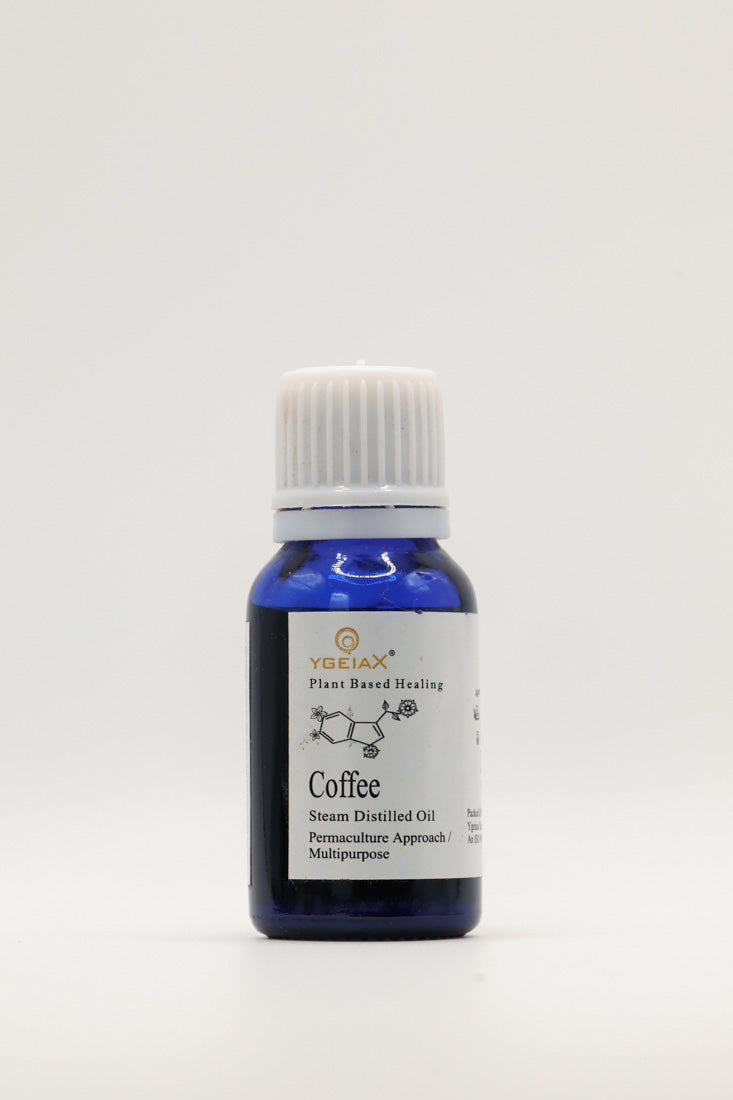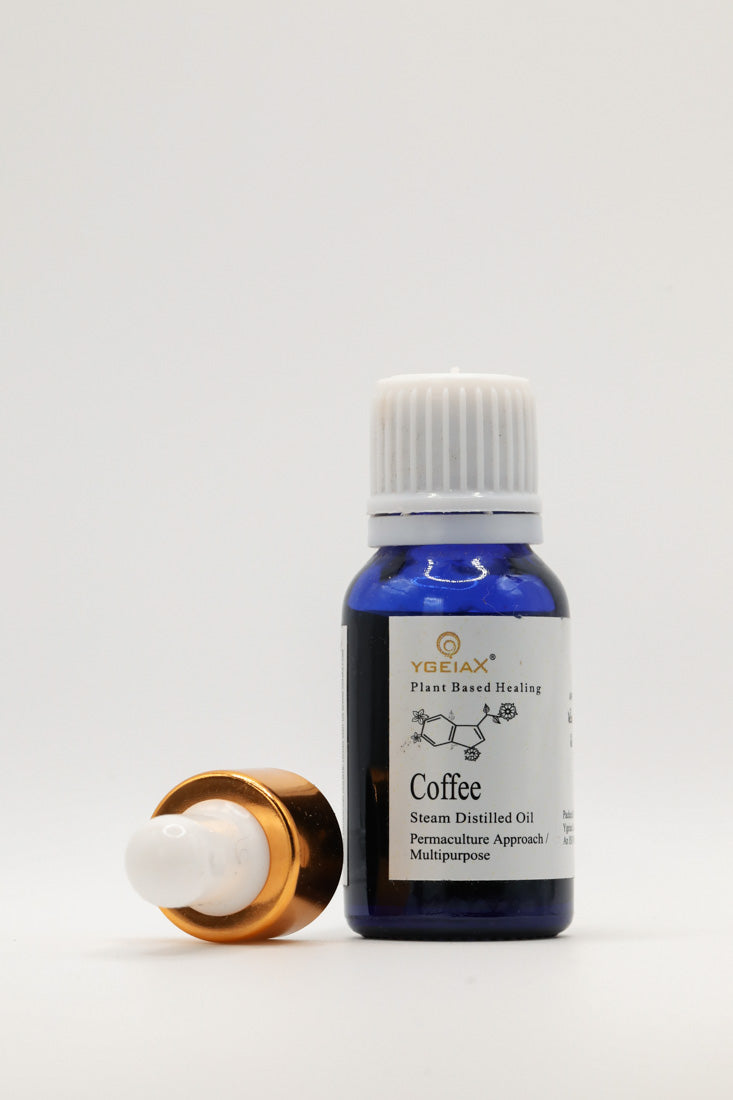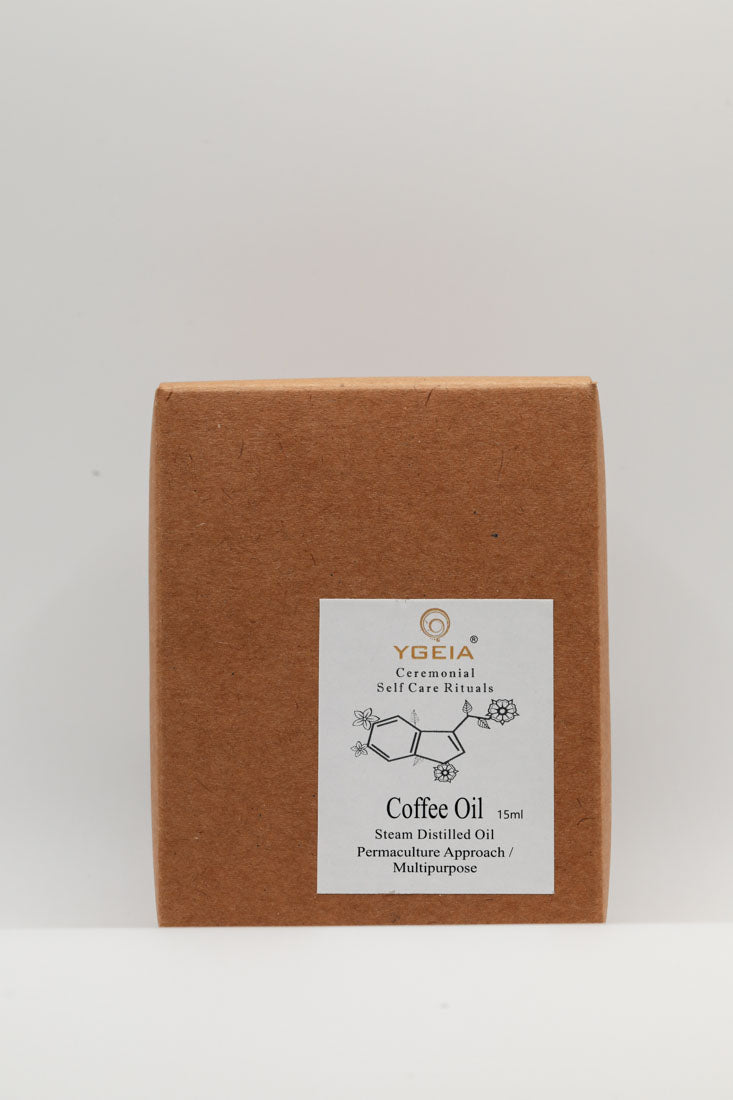 Coffee
Sale price

$45.00
Regular price
(/)
100% steam distilled essential oil
---
Freshness of brewed coffee with antioxidant benefits.
Coffee is one of the biggest sources of antioxidants for the modern world, and coffee oil comes packed full of antioxidants that can boost the immune system offering healthier lifestyle. 
Aroma: Its scent is often described as comforting, awakening, and enticing, closely resembling the fragrance of freshly ground coffee beans.
Therapeutic Benefits:

Aromatherapy: The aroma of coffee oil can help improve alertness, boost mood, and enhance mental clarity when diffused or inhaled.

Antioxidant Properties: Coffee oil contains natural antioxidants, which may help protect the skin from oxidative stress and promote a youthful complexion when used in skincare products.

Invigorating Massage: When diluted with a carrier oil, coffee oil can be used for invigorating massages to stimulate circulation and soothe sore muscles and joints.

Hair and Scalp Health: Some individuals use diluted coffee oil to promote healthy hair and scalp, as it may help with dandruff and encourage hair growth.

TOPICAL USE

Dilute 10-15 drops with carrier oil to use as hair massage oil.
Dilute with sweet almond oil or coconut oil for sensitive skin and rub gently on skin or scalp for nourishment.
During facial routine, add one to two drops to facial mask or moisturiser for healthy-looking skin.
For facial steam, use 1 or 2 drops of oil in water.
Add 10 to 15 drops in bathtub for a therapeutical experience.
Mix 15 to 20 drops of Coffee oil to 1 tablespoon Epsom salts to massage into your skin as exfoliant or facial wash.
Mix with carrier oil to gently massage the cellulite dominant parts of the body.

DIFFUSION

Use 5-6 drops in your diffuser to create an uplifting comforting energy.

AS FOOD FLAVOUR & HEALTH SUPPORT

Add a drop to your tea for a nice, soothing hot drink, reminiscent of fresh brewed coffee.
Mix a few drops of coffee oil in your desserts, ice creams, cocktails and baking
Essential oils are generally considered safe for topical and aromatic use when properly diluted with a carrier oil.
Perform a patch test on your skin to ensure there are no adverse reactions.
These natural essential oils are used primarily for their healing properties, their subtle aroma is a bonus, not the only pursuit.
It will take some time for natural oils to start rewarding your skin.
It is advisable to mix essential oil with carrier oils for sensitive skin. 
It is also recommended to avoid contact with eyes, ears and others sensitive parts of the body.
Consult with your GP or healthcare professional before using it if you are pregnant, nursing, or have pre-existing medical conditions.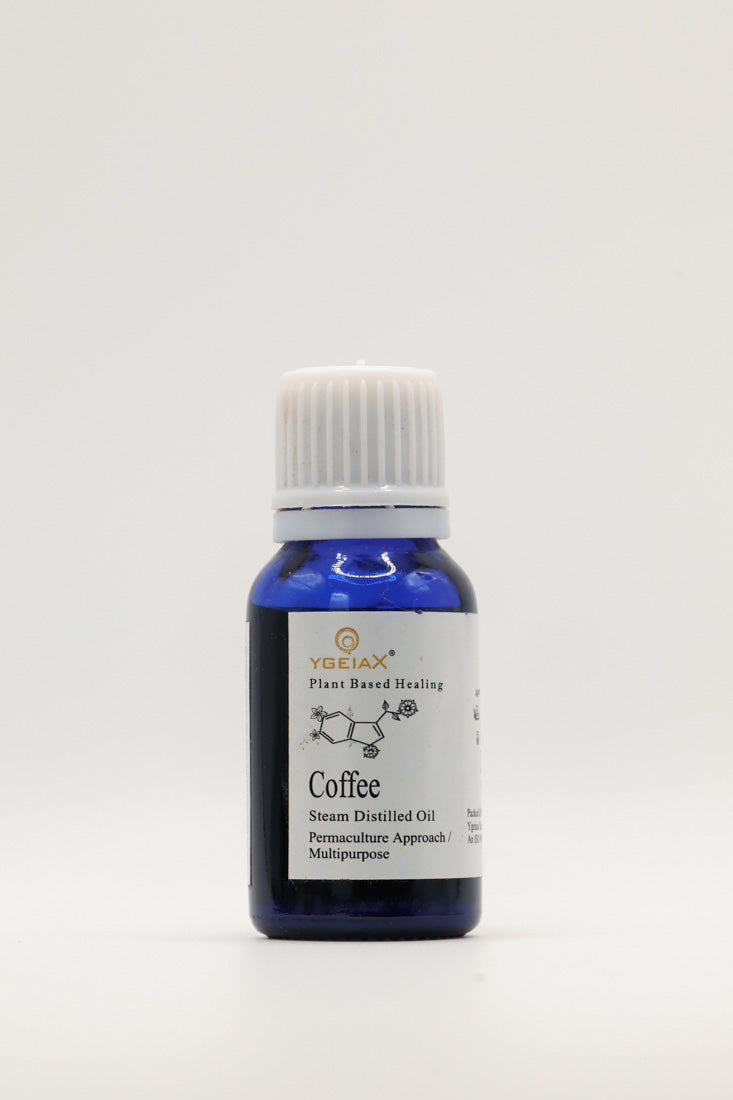 Coffee
Sale price

$45.00
Regular price
Choose options