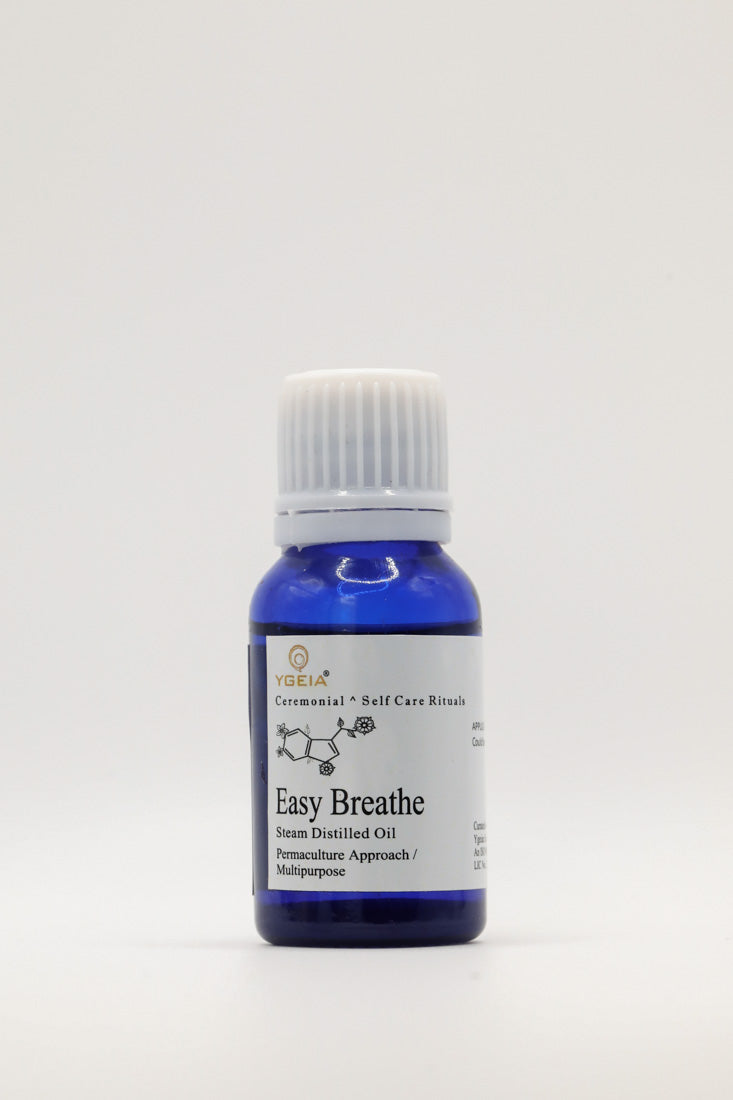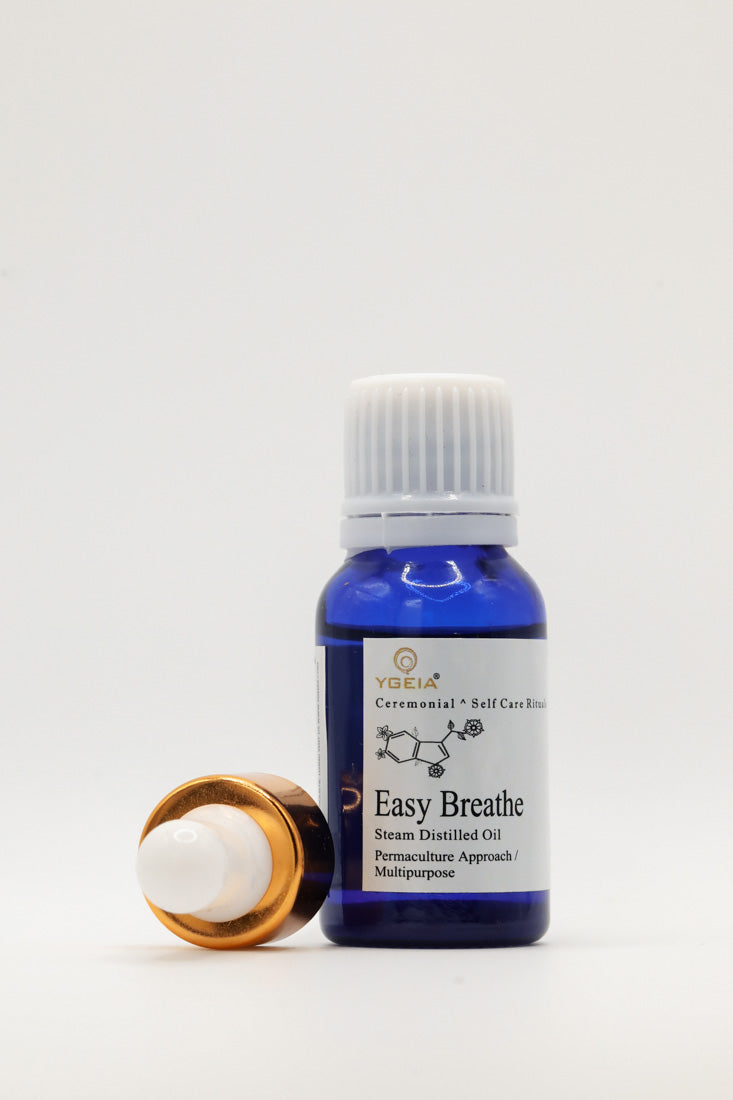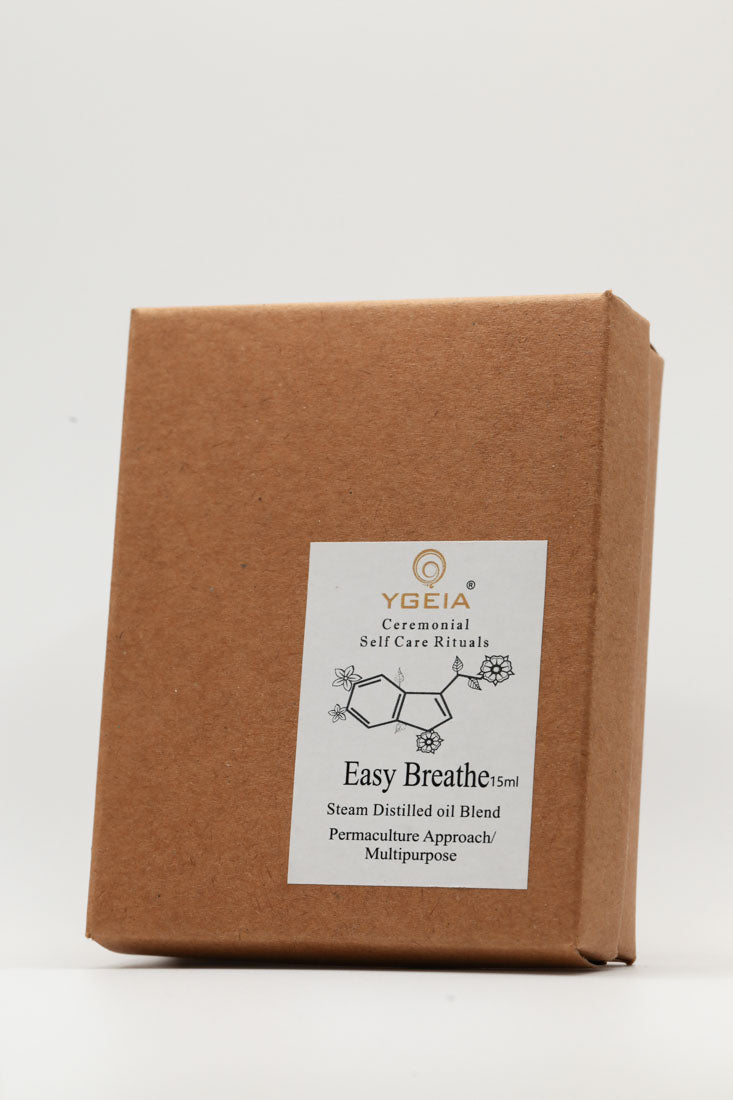 Easy Breathe
Sale price

$50.00
Regular price
(/)
100% steam distilled essential oil
---
Blend of Eucalyptus, Peppermint, Holy Basil, Ginger, Rosemary & Camphor
Ygeia's Easy Breathe is a powerful essential oils blend with antimicrobial, antibacterial, anti-fungal and antiseptic properties. It can act as a natural remedy to the pain and discomfort that comes with nasal or chest congestion because it helps one breathe better. This combination of oils also promote respiratory health and a clear tranquil state of mind. It aids harmony of mind-body fluidity in a natural and healthy way.
Easy Breathe blend will help boost immunity, relieve pain and lift your spirts.
TOPICAL USE

Inhale, or rub on chest and feet. Use while outdoors to minimise the effects.
Add 8-10 drops to your massage oil for pain relief.
For facial steam, use 1 or 2 drops of oil in water.
Add 10-15 drops in bathtub for therapeutic effects.
Add 2-3 drops on handkerchief and inhale during cold days to find relief from flu like symptoms and open respiratory congestion.
Add 1-2 drops on your pillow and bedding for sleep support and relaxing mood.

DIFFUSION

Use 3-4 drops in your diffuser for a restful atmosphere.

AS FOOD FLAVOUR & HEALTH SUPPORT

Not advised to be ingested internally as it's considered "heaty".
Essential oils are generally considered safe for topical and aromatic use when properly diluted with a carrier oil.
Perform a patch test on your skin to ensure there are no adverse reactions.
These natural essential oils are used primarily for their healing properties, their subtle aroma is a bonus, not the only pursuit.
It will take some time for natural oils to start rewarding your skin.
It is advisable to mix essential oil with carrier oils for sensitive skin. 
It is also recommended to avoid contact with eyes, ears and others sensitive parts of the body.
Consult with your GP or healthcare professional before using it if you are pregnant, nursing, or have pre-existing medical conditions.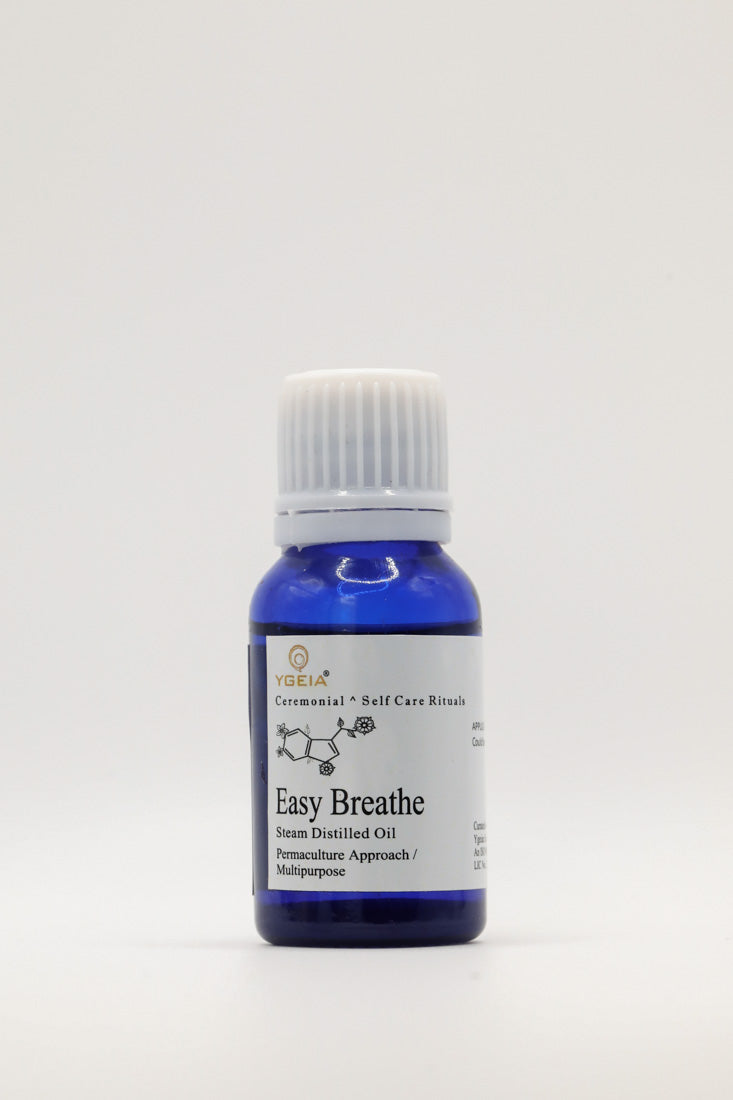 Easy Breathe
Sale price

$50.00
Regular price
Choose options