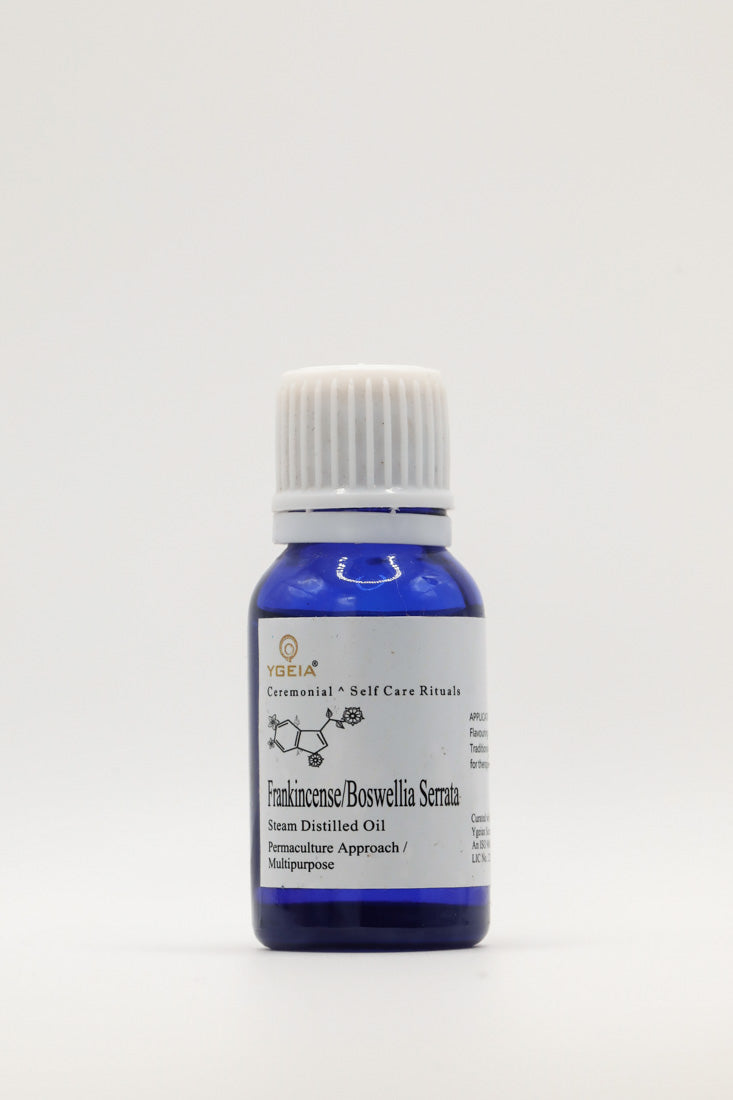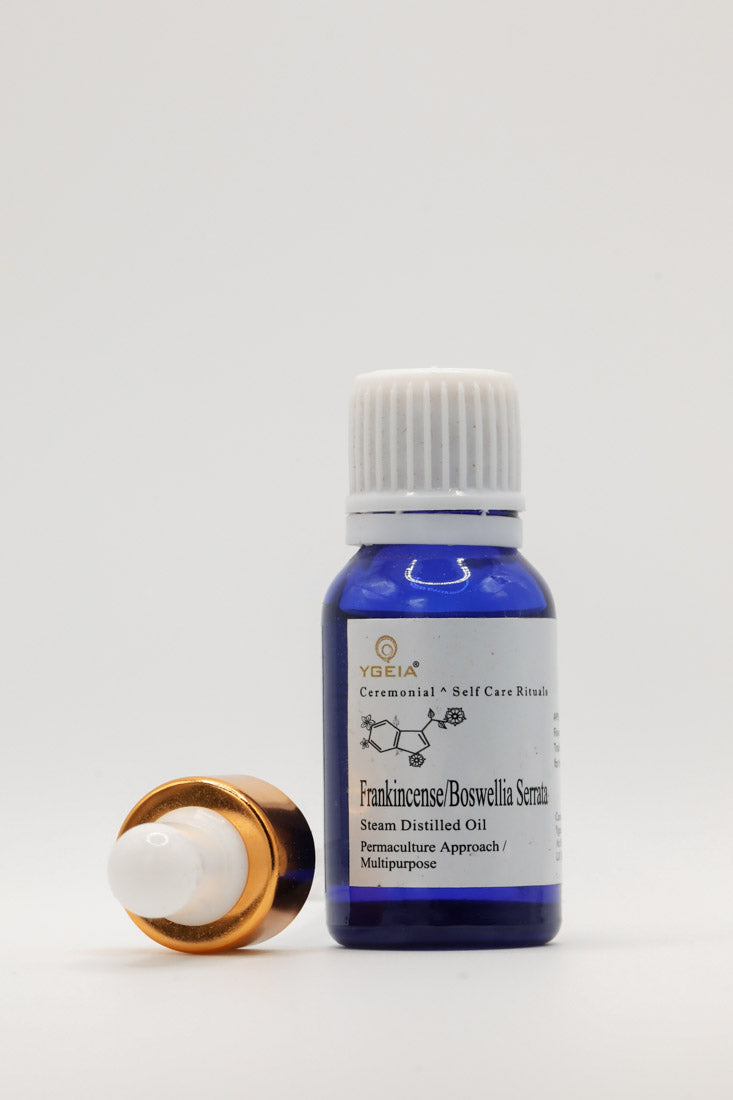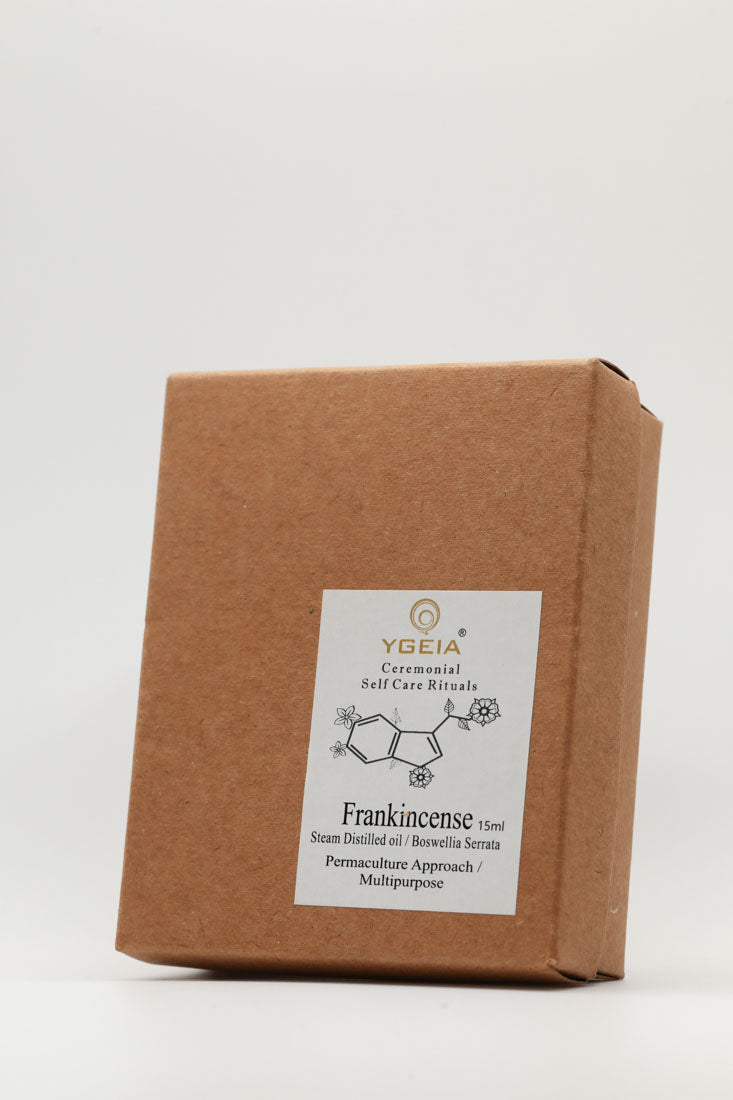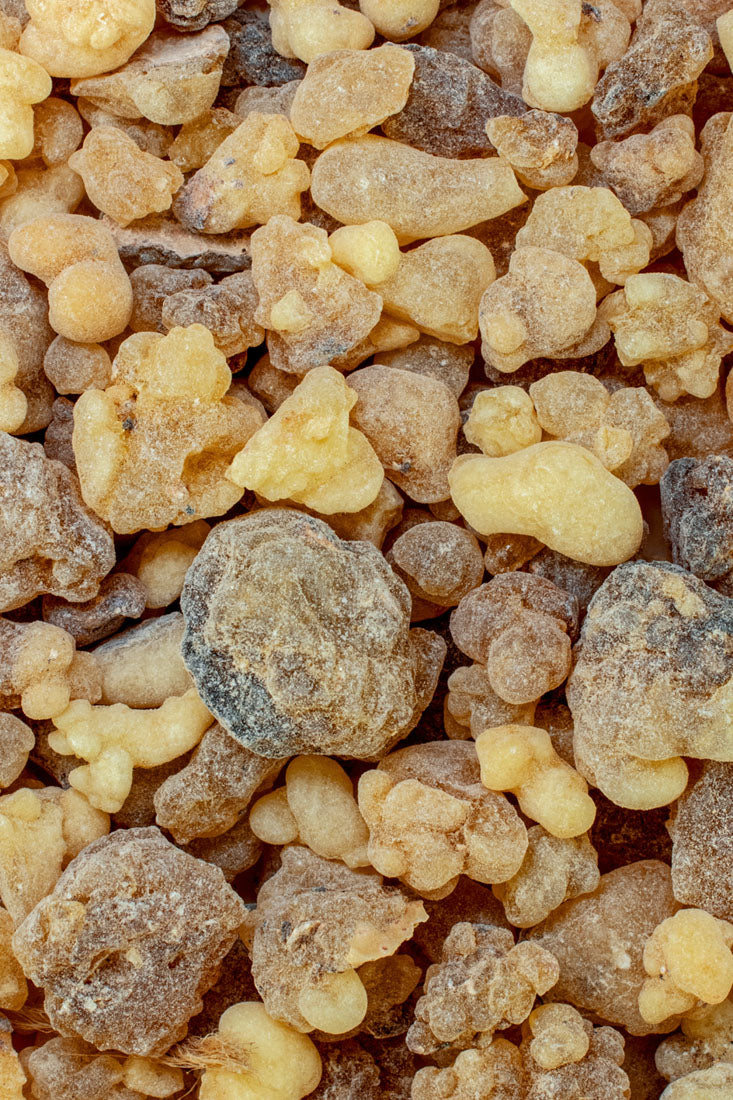 Frankincense
Sale price

$55.00
Regular price
(/)
100% steam distilled essential oil
---
Healer.
Frankincense has been used for medicinal and spiritual rituals since ancient times.
In Ayurveda, Frankincense replenishes the mind and nervous system easing anxiety and restlessness. Its revitalising and uplifting action helps to counter exhaustion, mental fatigue, and depression.
Aroma: Frankincense oil is warm, woody, and resinous scent with subtle hints of citrus and spice. Its complex fragrance is often described as calming, grounding, and transcendent, making it a popular choice for meditation and relaxation.

Therapeutic Properties:

Stress Reduction: Frankincense oil has a profound calming effect on the mind and spirit. It is often used to alleviate stress, anxiety, and tension, promoting a sense of peace and emotional balance.

Anti-Inflammatory: Can be applied topically to soothe joint and muscle discomfort. It is often used in massage blends for its pain-relieving effects.

Respiratory: Inhaling the aroma of frankincense oil can help clear the respiratory tract and ease breathing difficulties.

Skin Health: Supports healthy skin by promoting cell regeneration and reducing the appearance of scars, wrinkles, and blemishes. It is a popular ingredient in skincare products.

Spiritual Connection: Frankincense has been used in religious and spiritual ceremonies to induce a sense of sacredness, mindfulness, and heightened spiritual awareness.


TOPICAL USE

During facial routine, add one to two drops to facial mask/cream for cleansing, toning of skin and to help reduce the appearance of fine lines and wrinkles. Dilute with Coconut Oil or other carrier oil for sensitive skin.
Mix 15 to 20 drops of Frankincense oil to 1 tablespoon Epsom salts to massage into your skin as exfoliant or facial wash.
Add a few drops with your hair shampoo and conditioner for added moisture and lustre. Or include it in a DIY hair mask to nourish and create healthy-looking hair.
For facial steam, use 1 or 2 drops of oil in water.
Add 10 to 15 drops in bathtub for a calming, spa-like experience.
Add 1-2 drops on your pillow and bedding for sleep support and fragrant relaxing mood.
When combined with Sage and Myrrh, it elevates spiritual and emotional well-being Rub 2-3 drops on the chest mixed with carrier oil for relief for congested chest.

DIFFUSION

Use 3 to 5 drops in your diffuser.

AS FOOD FLAVOUR & HEALTH SUPPORT

To flavour water, add one drop in one litre of water.
Essential oils are generally considered safe for topical and aromatic use when properly diluted with a carrier oil.
Perform a patch test on your skin to ensure there are no adverse reactions.
These natural essential oils are used primarily for their healing properties, their subtle aroma is a bonus, not the only pursuit.
It will take some time for natural oils to start rewarding your skin.
It is advisable to mix essential oil with carrier oils for sensitive skin. 
It is also recommended to avoid contact with eyes, ears and others sensitive parts of the body.
Consult with your GP or healthcare professional before using it if you are pregnant, nursing, or have pre-existing medical conditions.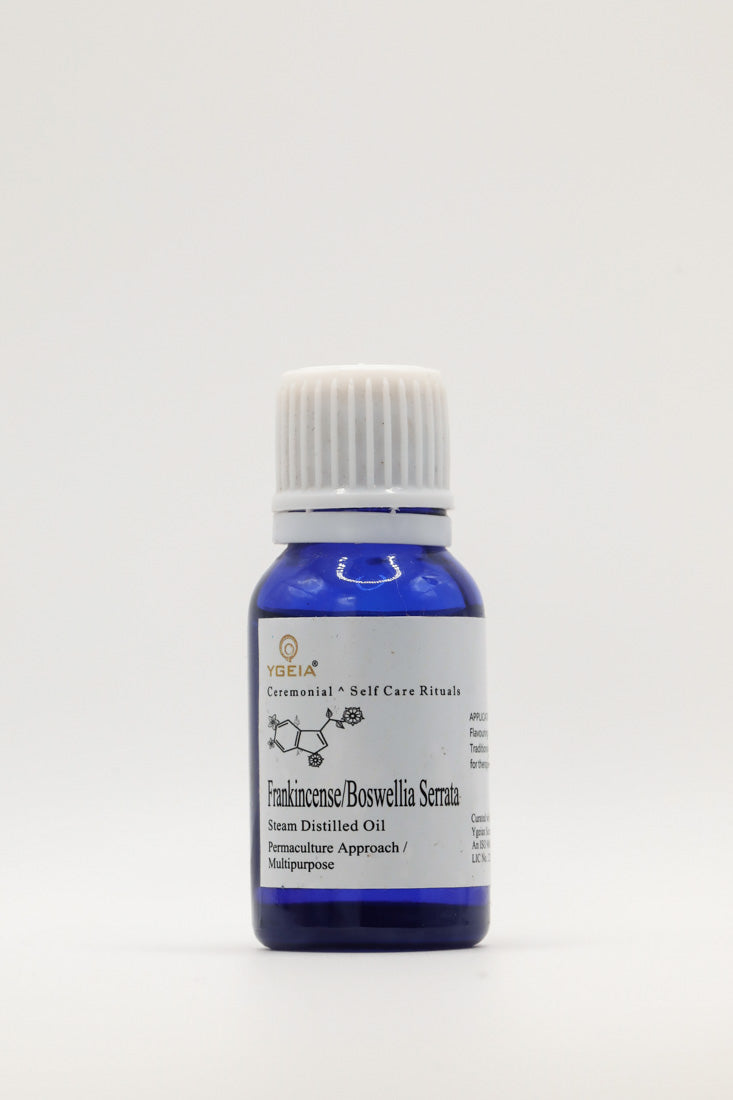 Frankincense
Sale price

$55.00
Regular price
Choose options