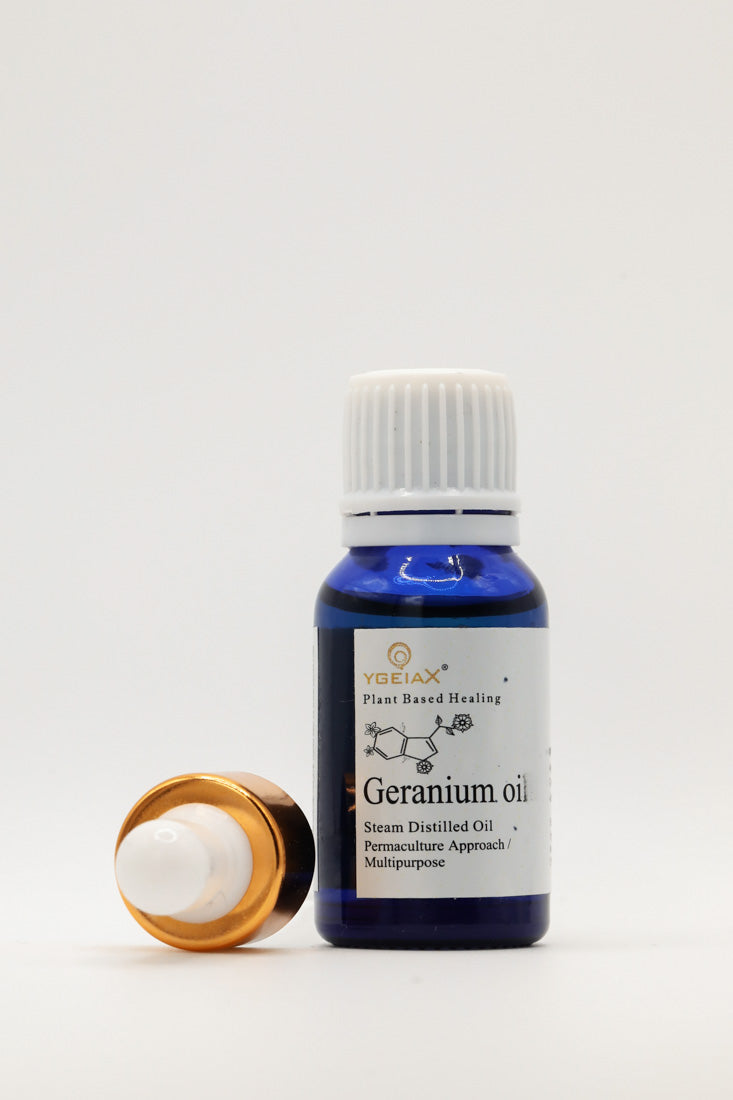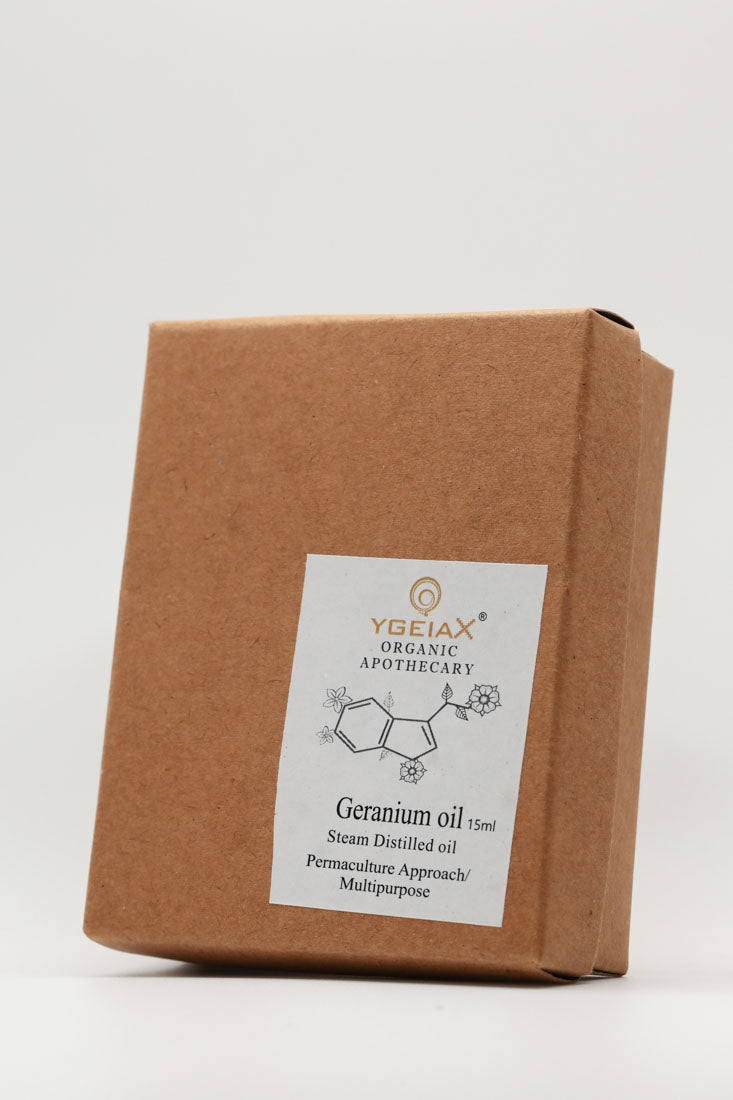 Geranium
Sale price

$40.00
Regular price
(/)
100% steam distilled essential oil
---
Geranium essential oil is derived by steam distillation of the leaves of Pelargonium graveolens, a plant species native to South Africa. Geranium oil is grown in many regions, including Europe and Asia. There are many varieties and strains of this pink flower with a fresh, floral fragrance. Each variety differs in scent, but is near-identical in terms of composition, benefits, and uses.

Geranium oil is widely used as an ingredient in perfumes and cosmetics and is an active ingredient in aromatherapy.
Aroma: Its aroma is characterised by a blend of sweet, rosy, and slightly citrusy notes, with green and earthy scent. 
Balancing: Its often used to help balance both the mind and body. It can be emotionally uplifting while also promoting a sense of calm and equilibrium.

Skincare: It may help regulate oil production, support healthy skin, and address various skin issues, such as acne, irritation, and dryness.

Anti-inflammatory: Geranium oil possesses anti-inflammatory properties that may provide relief from conditions like skin redness and inflammation.

Astringent: It can help tighten and tone the skin, making it a valuable ingredient in natural beauty products.

Aromatherapy: Used in diffusers or added to massage oils and bath products. Its pleasant scent promotes relaxation, reduce stress, and uplift the mood. It's also used to create a soothing atmosphere in the home. 
TOPICAL USE

Rub 2 to 4 drops directly to the skin and temples for reducing anxiety and depression.
Add a few drops to a carrier oil on scar tissue and marks caused by skin irritation
Rub a few drops onto wrist or the nape of the neck as personal fragrance.
Add a few drops with your hair conditioner for reducing dryness and dandruff. You can also include it in DIY hair mask to nourish your hair and scalp.
During facial routine, add one to two drops to facial mask to moisturiser for youthful skin.
Mix 15 to 20 drops of Geranium oil to 1 tablespoon Epsom salts to massage into your skin as exfoliant or facial wash.
For facial steam, use 1 or 2 drops of Geranium oil in water.
Add 10 to 15 drops in bathtub for skin repair benefits.
Add 1-2 drops on your pillow and bedding for sleep support and fragrant relaxing mood.

DIFFUSION

Use 4-5 drops in your diffuser.
For room air freshener, add 10 to 15 drops to water into a spray bottle.

AS FOOD FLAVOUR

To flavour water, add 1-2 drop in one litre of water. Add a drop to your green tea for elevating mood.
Essential oils are generally considered safe for topical and aromatic use when properly diluted with a carrier oil.
Perform a patch test on your skin to ensure there are no adverse reactions.
These natural essential oils are used primarily for their healing properties, their subtle aroma is a bonus, not the only pursuit.
It will take some time for natural oils to start rewarding your skin.
It is advisable to mix essential oil with carrier oils for sensitive skin. 
It is also recommended to avoid contact with eyes, ears and others sensitive parts of the body.
Consult with your GP or healthcare professional before using it if you are pregnant, nursing, or have pre-existing medical conditions.
Geranium
Sale price

$40.00
Regular price
Choose options