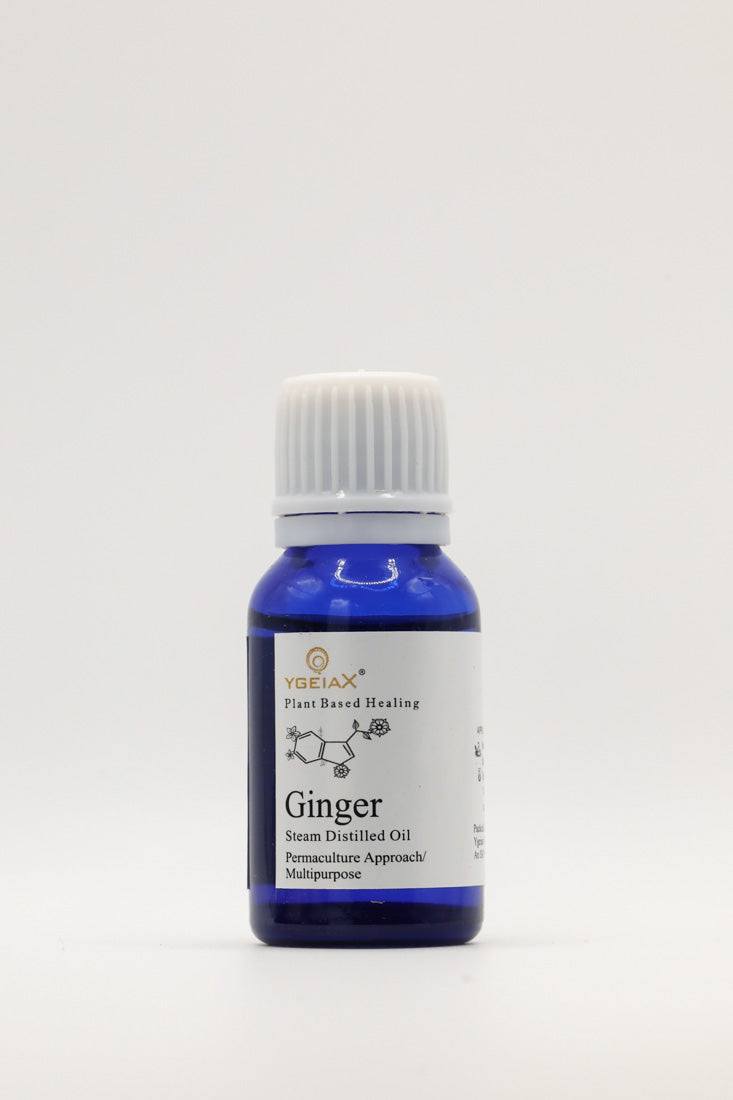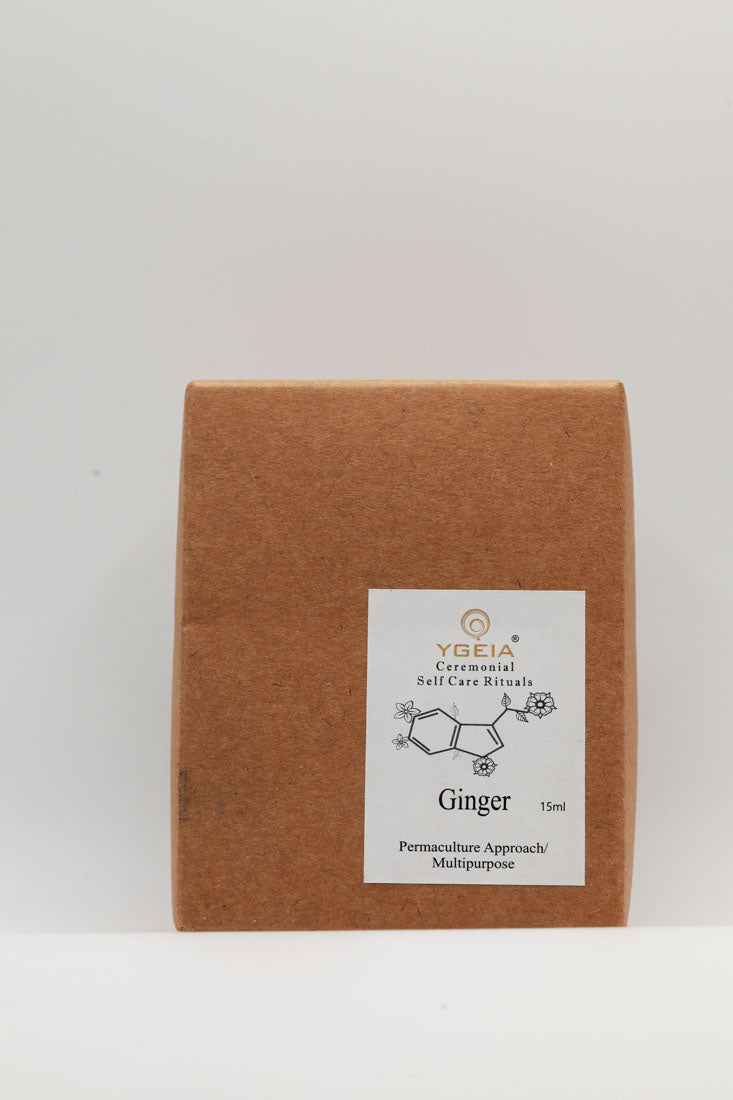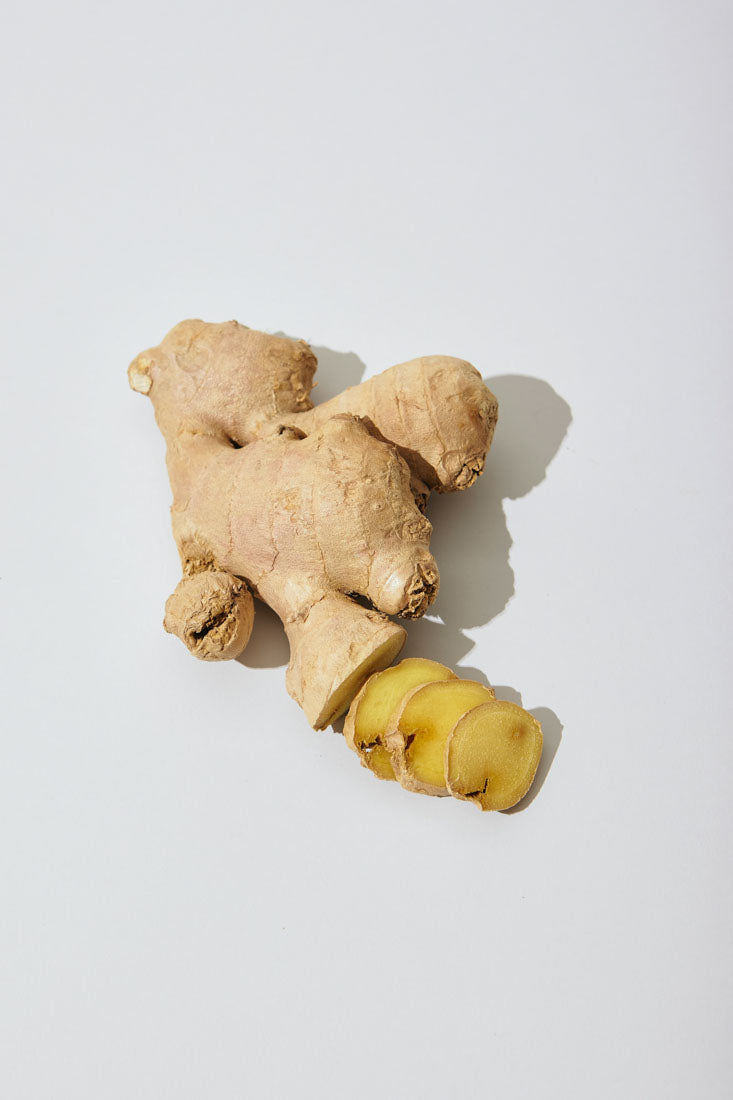 Ginger
Sale price

$45.00
Regular price
(/)
100% steam distilled essential oil
---
Healthy metabolism and fat reduction.
Ginger essential oil is a distinct and versatile oil distilled from the fresh rhizome of the ginger plant.
Besides being a hot and fragrant tastemaker in kitchens, it carries diverse health benefits and has been part of the traditional medicines across the globe since ancient times.
Aroma: Warm, spicy, and invigorating aroma that is both earthy and slightly sweet. Its scent is reminiscent of freshly grated ginger root and is known for its ability to awaken the senses and provide a sense of warmth and comfort.
Anti-Inflammatory:
 Known for its strong anti-inflammatory properties, useful for reducing inflammation and discomfort associated with arthritis or muscle pain.

Digestive Aid:
It is renowned for its ability to support digestion by alleviating nausea, indigestion, and bloating. It is often used in aromatherapy for motion sickness and morning sickness relief.

Warming and Energising:
The warming quality of ginger oil can stimulate circulation, relieve cold sensations, and provide an overall sense of energy and well-being.

Pain Relief:
 Ginger oil is used topically for soothing headaches, joint pain, and muscle aches.
Aromatherapy:
 Used in aromatherapy to enhance mental clarity, reduce stress, and uplift mood. It is often included in blends for relaxation and revitalisation.

Inhalation:
Inhaling ginger oil vapour is a common method for alleviating nausea and motion sickness. It can also be used in steam inhalation to clear congestion.
TOPICAL USE

Dilute one to two drops with carrier oil then apply to desired area for pain relief and muscle tension.
Add to your DIY Massage oil with tea tree, eucalyptus, wintergreen and mugwort.
Dilute with sweet almond oil or coconut oil for sensitive skin and rub gently on skin for warming energy during winter months.
For facial steam, use 1 or 2 drops of oil in water.
Add 10 to 15 drops in bathtub for a therapeutical experience.
Mix 15 to 20 drops of Ginger oil to 1 tablespoon Epsom salts to massage into your skin as exfoliant or facial wash.

DIFFUSION

Add 4-5 drops in your diffuser for revitalising energy.

AS FOOD FLAVOUR & HEALTH SUPPORT

Add a drop to your tea for a nice, soothing hot drink.
Use 5 to 7 Drops to bake Ginger Cinnamon Cookies.
Add one to two drops to 1/4 cup of water with a little honey to help ease the stomach.
Mix a few drops of ginger oil with your marinades and salad dressings to add a warm, spicy note.
Add a drop to your stir-fry for a zing of exotic flavour.
Add 1-2 drops to a pitcher of fresh-squeezed lemonade or flavour your regular water.
Essential oils are generally considered safe for topical and aromatic use when properly diluted with a carrier oil.
Perform a patch test on your skin to ensure there are no adverse reactions.
These natural essential oils are used primarily for their healing properties, their subtle aroma is a bonus, not the only pursuit.
It will take some time for natural oils to start rewarding your skin.
It is advisable to mix essential oil with carrier oils for sensitive skin. 
It is also recommended to avoid contact with eyes, ears and others sensitive parts of the body.
Consult with your GP or healthcare professional before using it if you are pregnant, nursing, or have pre-existing medical conditions.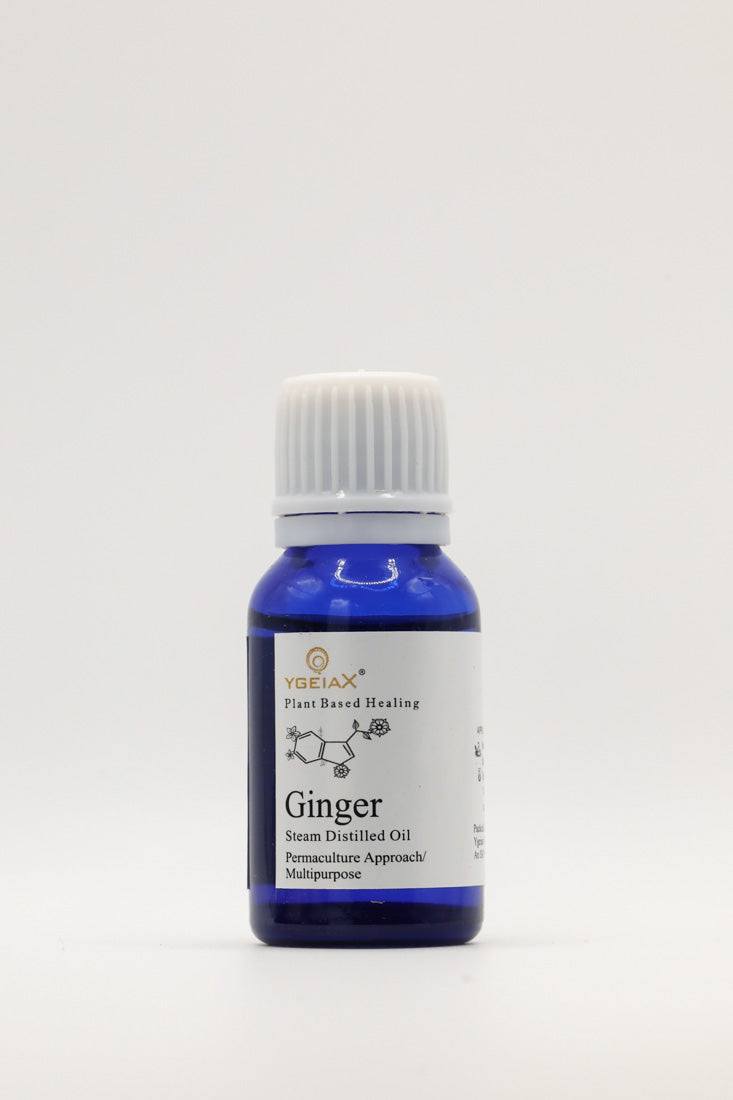 Ginger
Sale price

$45.00
Regular price
Choose options