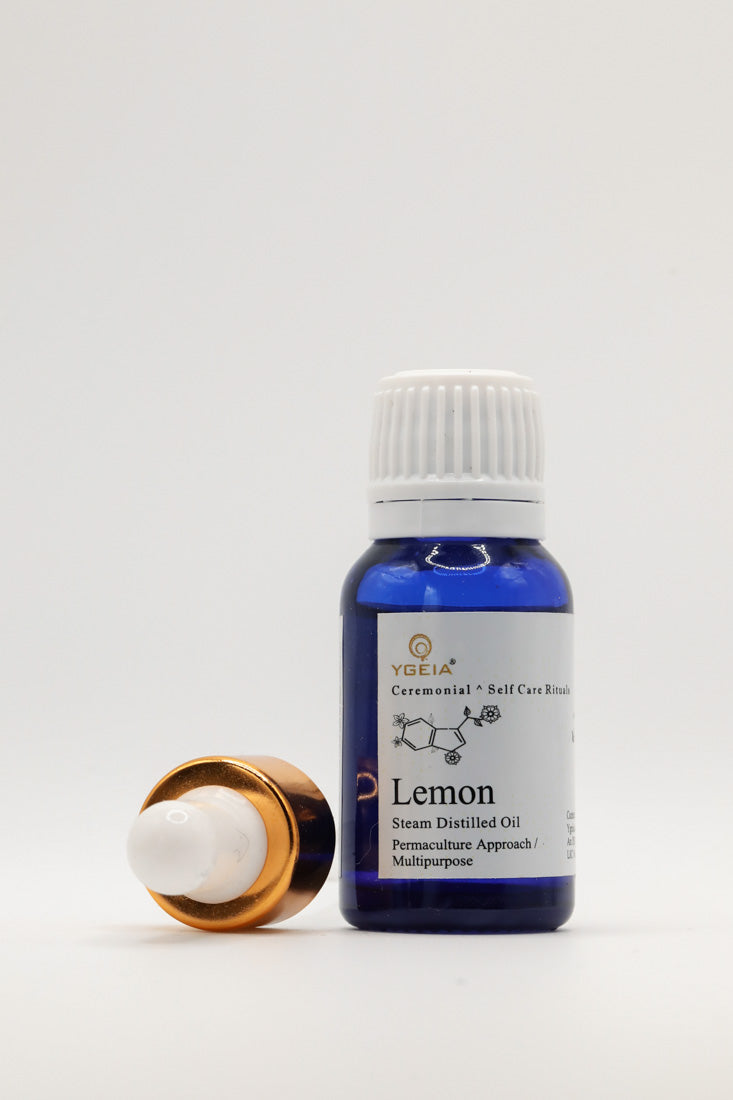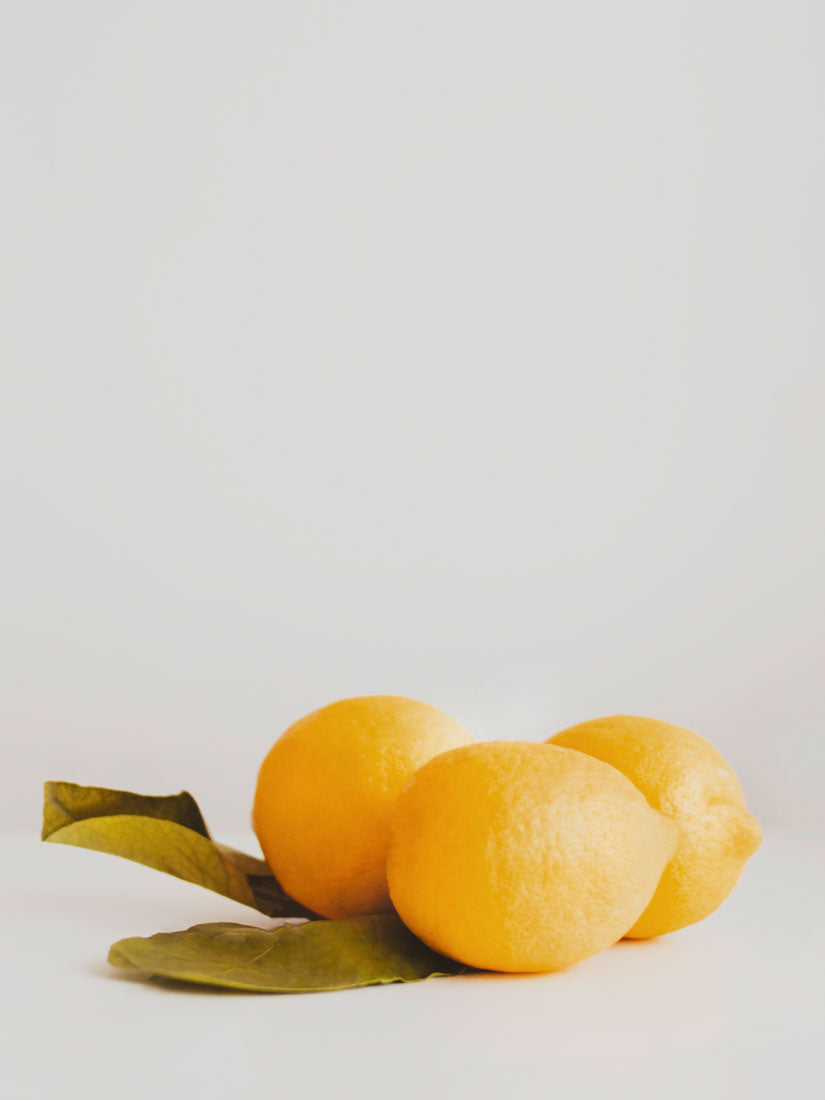 Lemon
Sale price

$25.00
Regular price
(/)
100% steam distilled essential oil
---
Lemon on the go!
Lemon's nickname is Liquid Sunshine. The health benefits can be attributed to its stimulating, calming, astringent, detoxifying, antiseptic, disinfectant, anti-fungal properties and is reputed to have powerful anti-microbial activity. It can also boost energy and metabolism, uplift the mood, enhance skin quality, and disinfect surfaces.
Aroma: Lemon essential oil boasts a zesty, citrusy, and unmistakably fresh fragrance that instantly revitalises the senses. Its bright and crisp aroma carries notes of sweet and tart lemon, reminiscent of a freshly sliced lemon or a burst of sunshine on a summer day.

Uplifting: A natural mood enhancer, promoting feelings of positivity, clarity, and mental alertness.

Cleansing: A potent natural cleanser and disinfectant. It can be used to purify the air and surfaces in your home, creating a fresh and invigorating atmosphere.

Digestive Aid: Lemon oil can support healthy digestion and ease occasional digestive discomfort.

Immune Support: Rich in antioxidants and vitamin C, lemon oil can help bolster the immune system, offering protection against common illnesses.

Culinary: It's a versatile ingredient in both sweet and savoury recipes, from salad dressings to desserts.

Aromatherapy: Often diffused to improve concentration, boost energy levels, and create a cheerful atmosphere. Its bright aroma can help combat mental fatigue and lift the spirits. 
TOPICAL USE


For body and face mist, add 5-10 drops of lemon oil into a spray bottle with water.
Dilute 10-15 drops with carrier oil to use as hair and body massage oil.
Dilute with sweet almond oil or coconut oil to minimise any skin sensitivity and rub gently on skin or scalp to help remove dead skin cells.
During facial routine, add one to two drops to facial mask or moisturiser for healthy-looking skin and fresh amazing aroma.
For facial steam, use 1 or 2 drops of oil in water.
Add 10 to 15 drops in bathtub for an uplifting experience.
Mix 15 to 20 drops of Lemon oil to 1 tablespoon Epsom salts to massage into your skin as hydration.


DIFFUSION


Use 5-6 drops in your diffuser to create an uplifting comforting energy.


AS FOOD FLAVOUR & HEALTH SUPPORT


Add a drop to your tea to assist with seasonal respiratory discomfort.
Add one to two drops to your water to support a healthy metabolism.
To flavour water add one drop in one litre of water.
Use 1-2 drops in lemonade for the extra benefits and zing.
Essential oils are generally considered safe for topical and aromatic use when properly diluted with a carrier oil.
Perform a patch test on your skin to ensure there are no adverse reactions.
These natural essential oils are used primarily for their healing properties, their subtle aroma is a bonus, not the only pursuit.
It will take some time for natural oils to start rewarding your skin.
It is advisable to mix essential oil with carrier oils for sensitive skin. 
It is also recommended to avoid contact with eyes, ears and others sensitive parts of the body.
Consult with your GP or healthcare professional before using it if you are pregnant, nursing, or have pre-existing medical conditions.
Lemon
Sale price

$25.00
Regular price
Choose options