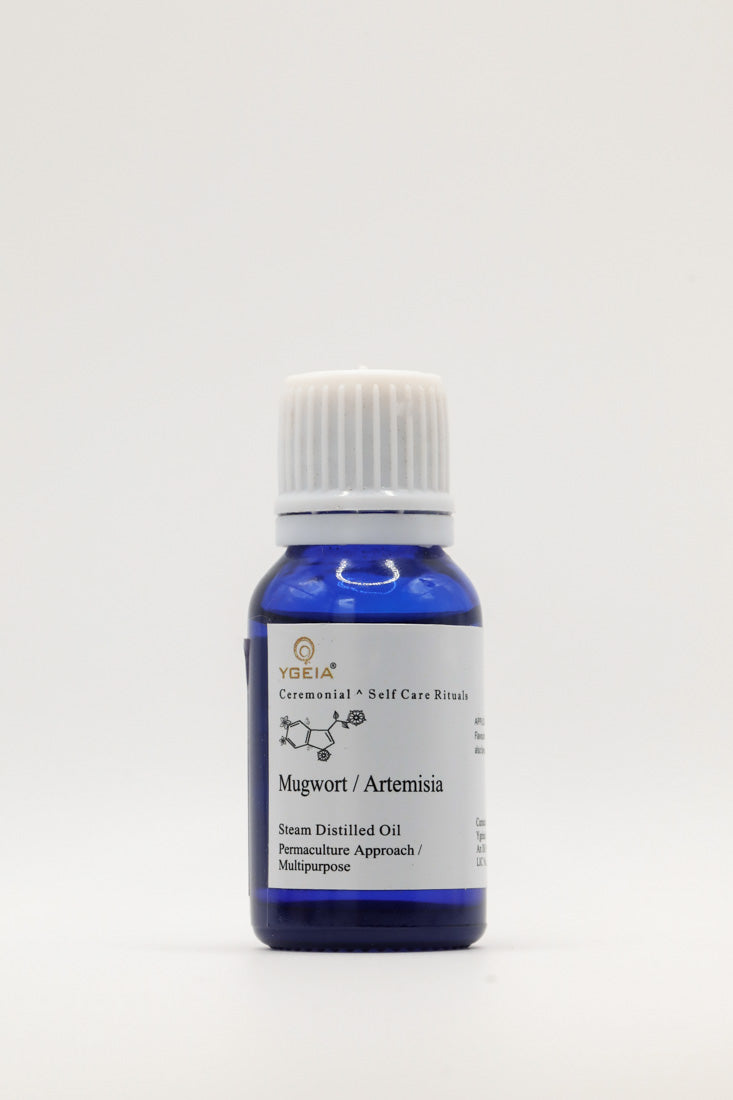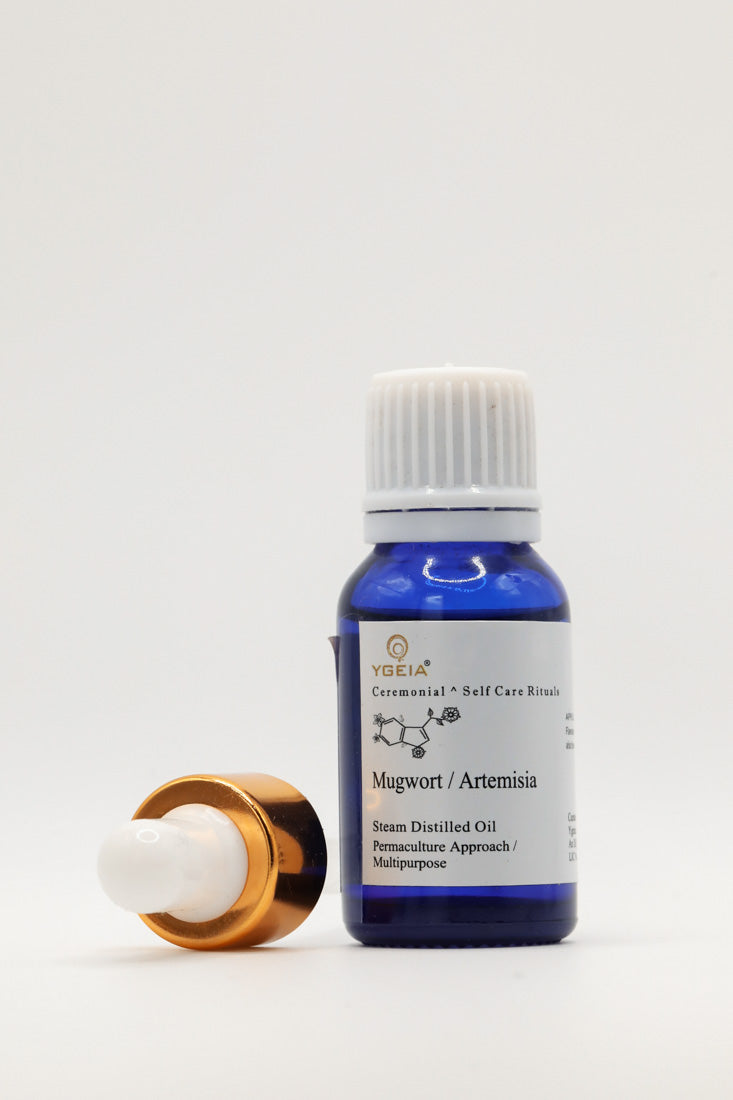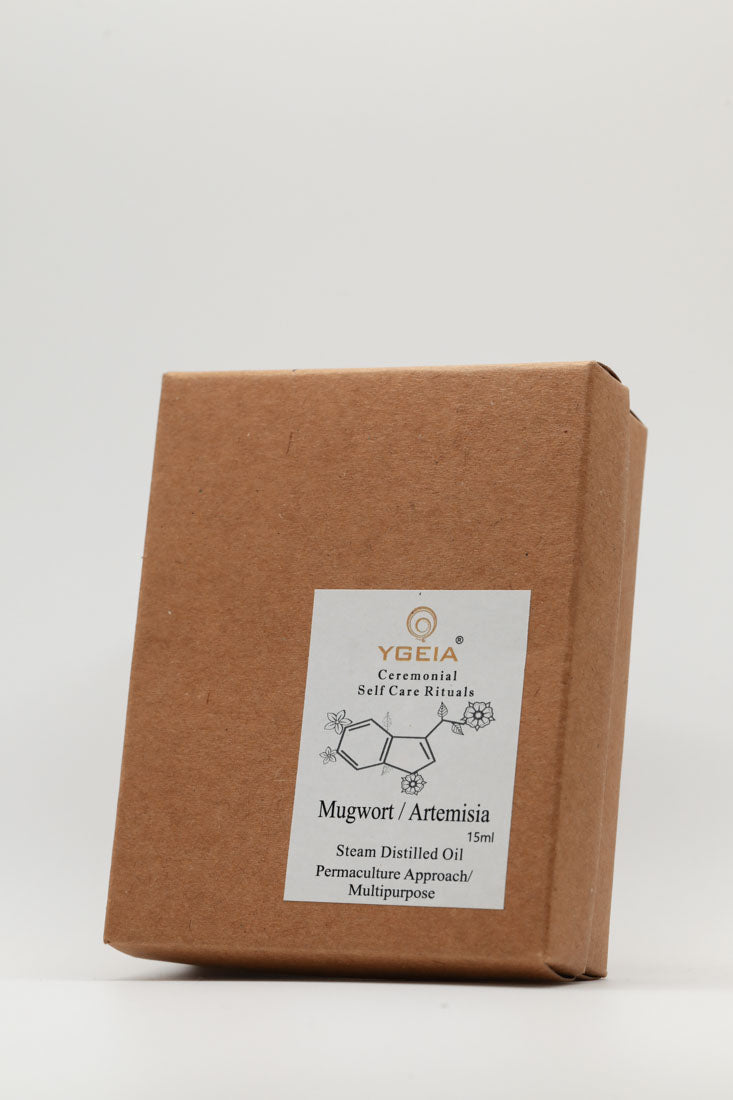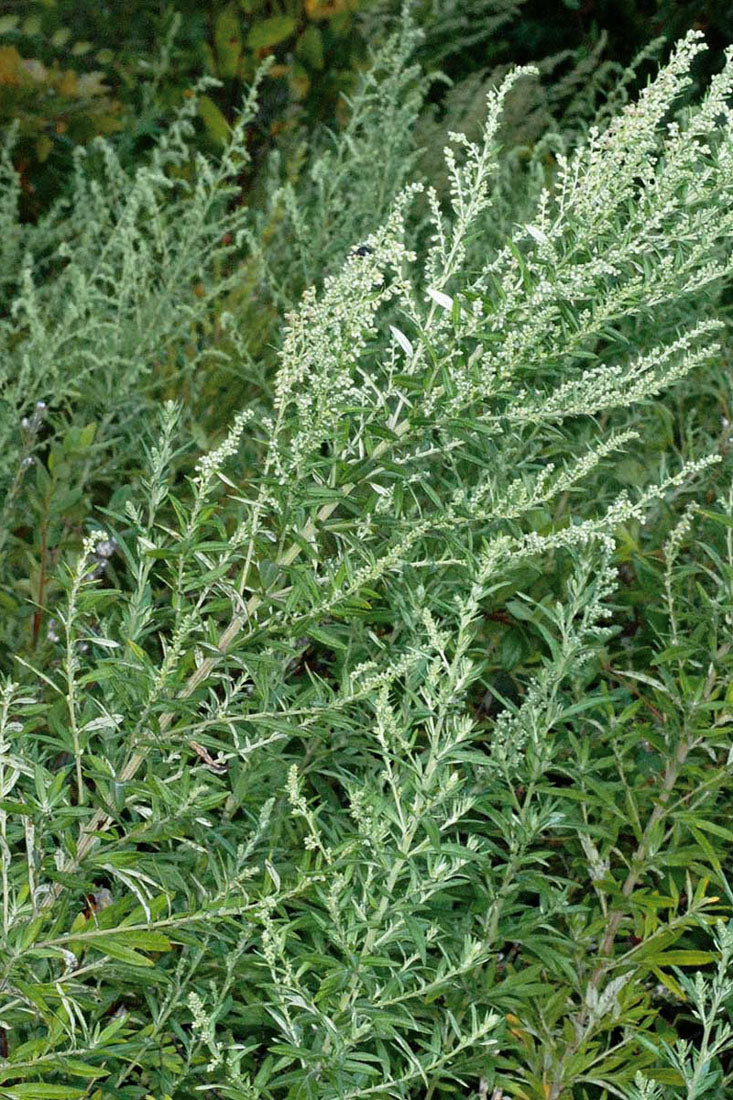 Mugwort
Sale price

$60.00
Regular price
(/)
100% steam distilled essential oil
---
Feminine health and Gut recovery.

Mugwort is a common name for species of aromatic flowering plants in the genus Artemisia.

Mugwort oil is known for being a cordial substance. This means that it spreads warmth within the body. This is particularly beneficial for people who live in colder parts of the world and need every bit of warmth they can get.

Aroma: Its aroma has a blend of earthy, herbaceous, and slightly sweet notes. This intriguing scent is often described as grounding and meditative, making it a favourite among those seeking to enhance their spiritual or emotional well-being.

Emotional Balance: Mugwort oil is often used in aromatherapy to promote emotional balance and relaxation. Its soothing aroma can help reduce stress, anxiety, and restlessness.

Spiritual Connection: Throughout history, mugwort has been associated with enhanced spiritual awareness and vivid dreams. In aromatherapy and meditation practices, it is believed to aid in accessing deeper levels of consciousness and intuition.

Skin Care: When properly diluted, mugwort oil may offer skin-soothing and calming properties. It can be used to address minor skin irritations and promote a healthy complexion.

Digestive Support: Mugwort has been used to support healthy digestion and alleviate occasional stomach discomfort.

Aromatherapy: Induces relaxation, mental clarity, and a deeper connection to one's innerself. It is often diffused during meditation and spiritual practices.
TOPICAL USE


Add a few drops with your hair shampoo and conditioner for added moisture and lustre.
During facial routine, add one to two drops to facial mask/cream for cleansing, toning of skin and to help reduce the appearance of fine lines and wrinkles. Dilute with Coconut Oil to minimise any skin sensitivity.
Mix 15 to 20 drops of Myrrh oil to 1 tablespoon Epsom salts to massage into your skin as exfoliant or facial wash.
For facial steam, use 1 or 2 drops of oil in water.
Add 10 to 15 drops in bathtub for therapeutic benefits.
Add 1-2 drops on your pillow and bedding for sleep support and fragrant relaxing mood.

DIFFUSION

Use 4-5 drops in your diffuser to create balanced and inspiring atmosphere.

AS FOOD FLAVOUR & HEALTH SUPPORT

Add 1-2 drops in one litre of water.
Dip a toothpick in the oil bottle and flavour a glass of water or tea.
You could add Myrrh oil to your oil-pulling mix or DIY toothpaste for extra benefits.
Add one to two drops to 1/4 cup of water with a little honey to help ease the stomach
Essential oils are generally considered safe for topical and aromatic use when properly diluted with a carrier oil.
Perform a patch test on your skin to ensure there are no adverse reactions.
These natural essential oils are used primarily for their healing properties, their subtle aroma is a bonus, not the only pursuit.
It will take some time for natural oils to start rewarding your skin.
It is advisable to mix essential oil with carrier oils for sensitive skin. 
It is also recommended to avoid contact with eyes, ears and others sensitive parts of the body.
Consult with your GP or healthcare professional before using it if you are pregnant, nursing, or have pre-existing medical conditions.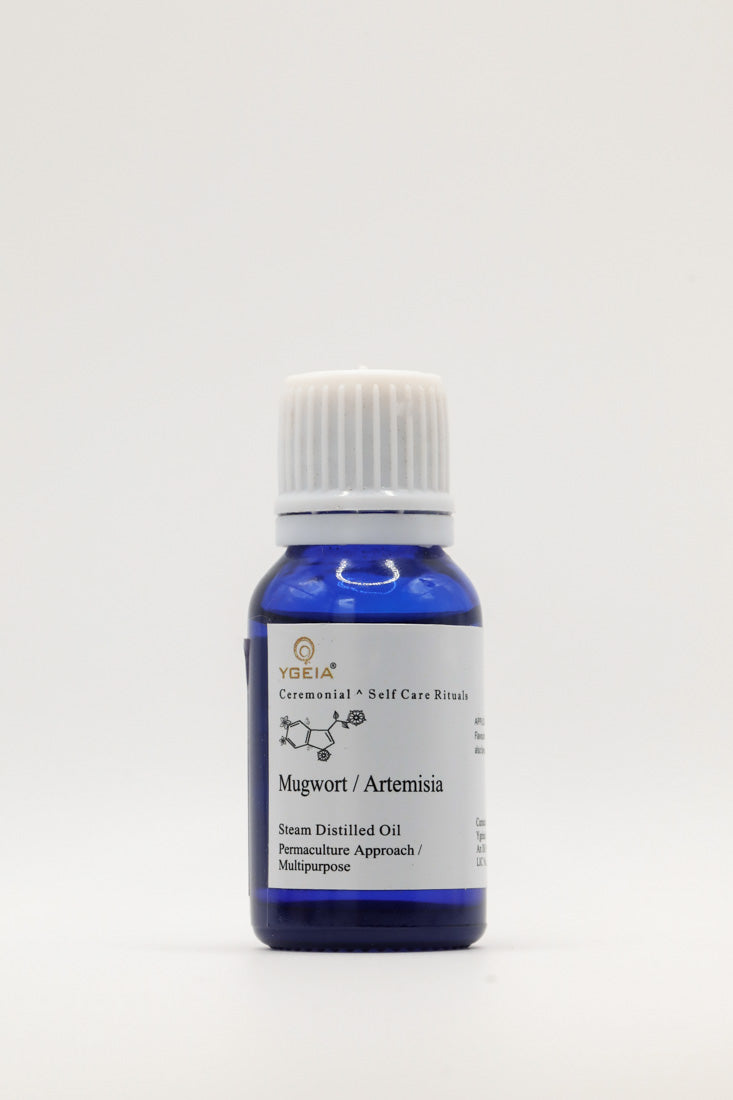 Mugwort
Sale price

$60.00
Regular price
Choose options