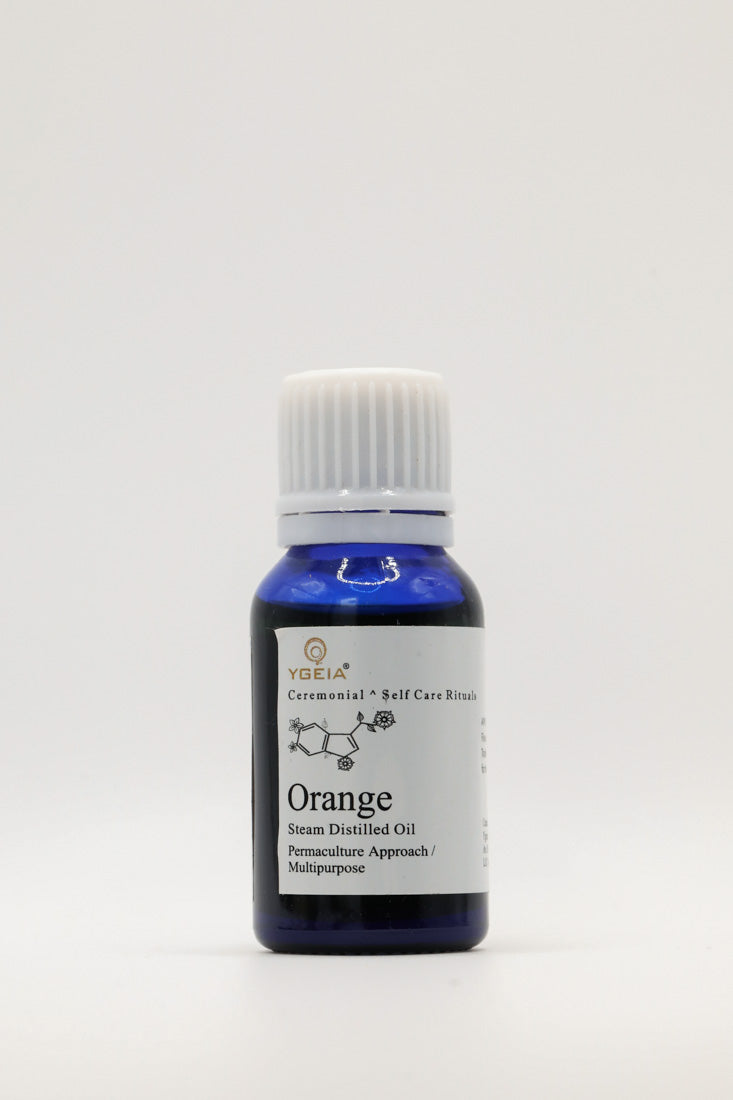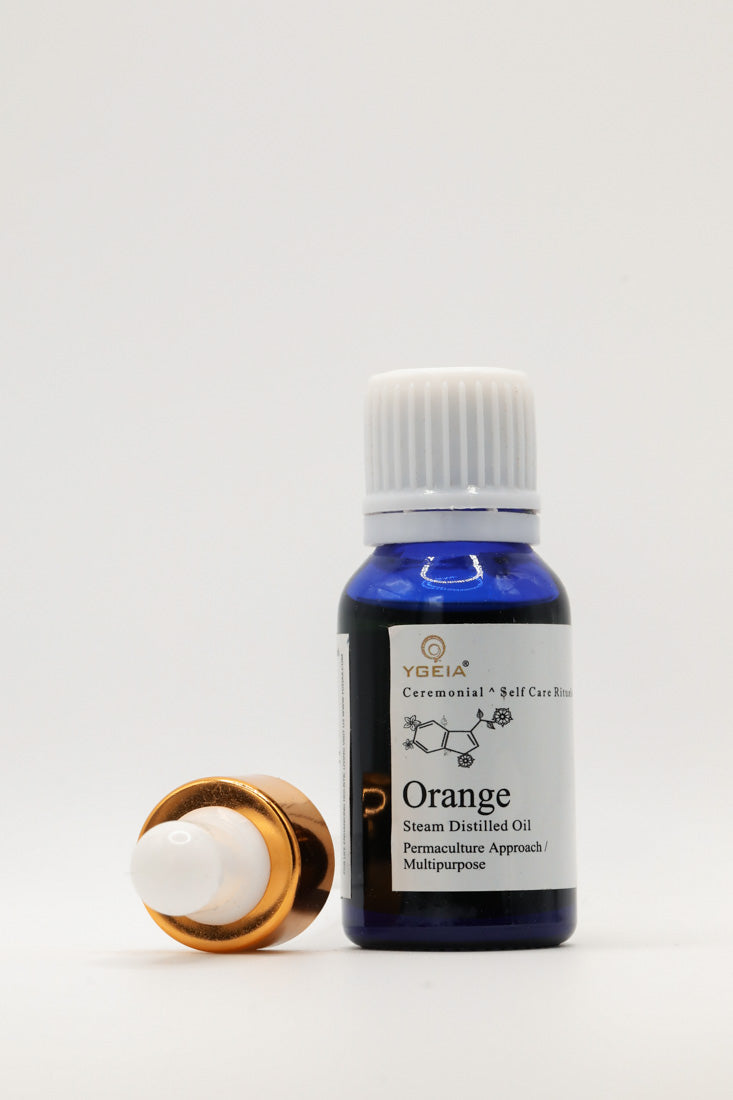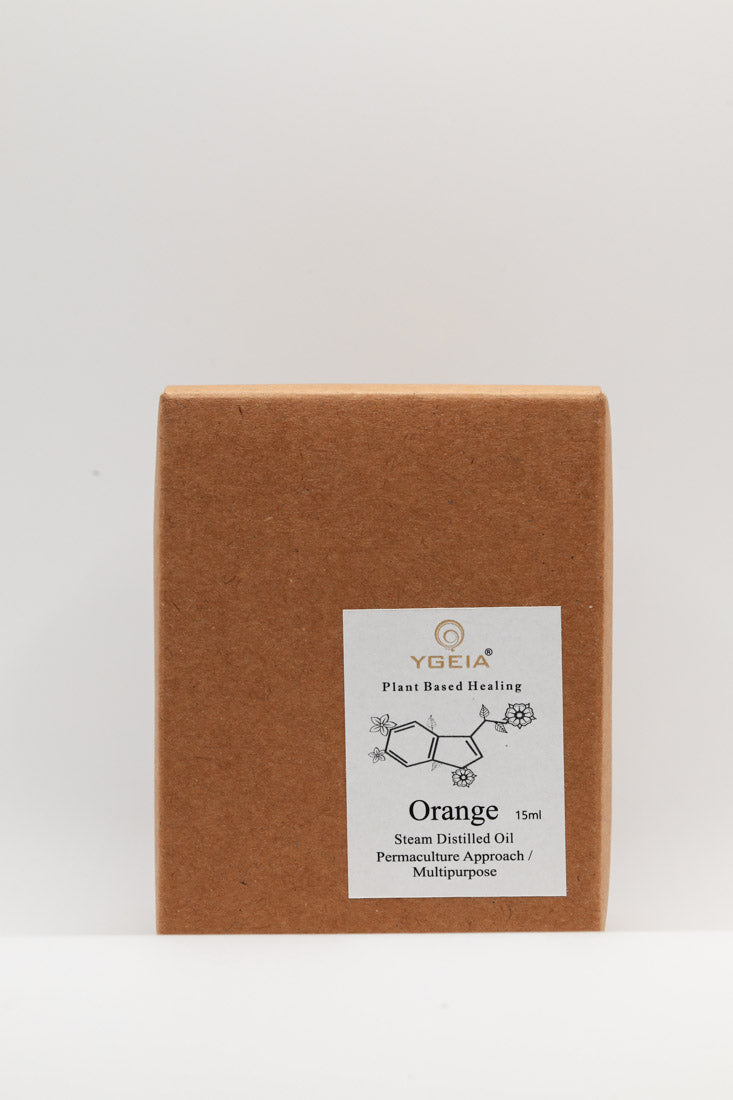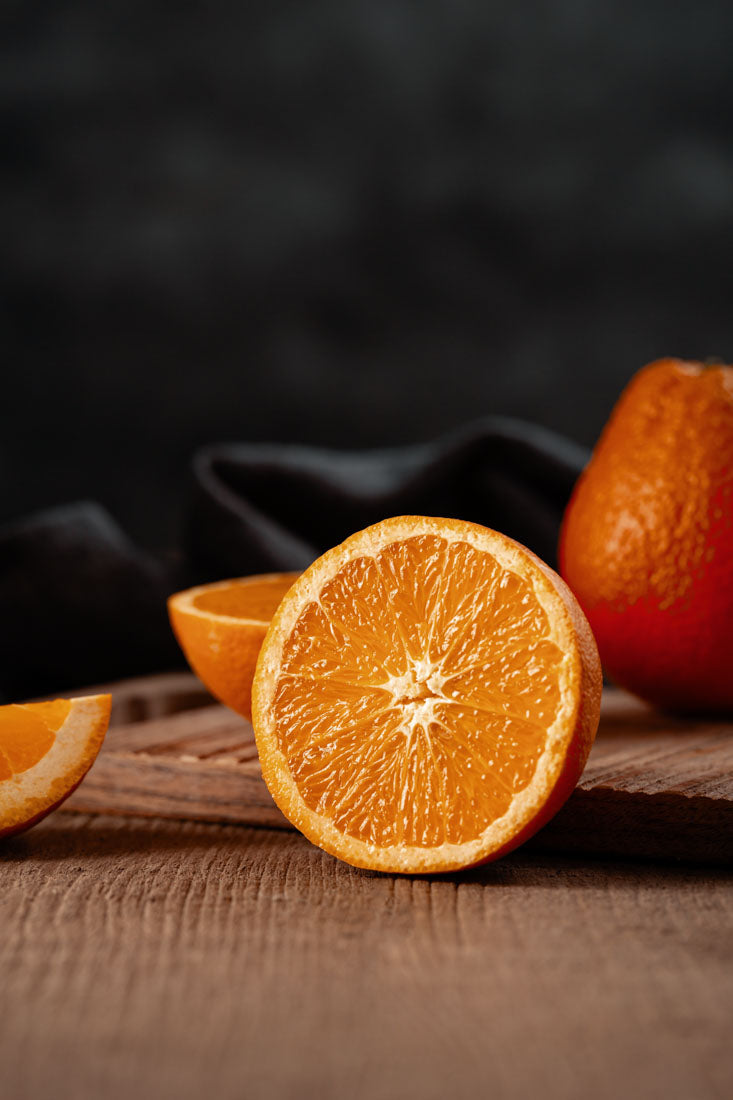 Orange
Sale price

$30.00
Regular price
(/)
100% steam distilled essential oil
---
Healthy metabolism & immunity booster
Aroma: Fresh, uplifting, sweet and citrus.

Uplifting: Orange oil is a natural mood enhancer, promoting feelings of positivity, joy, and relaxation. Inhaling its aroma can help alleviate stress, anxiety, and feelings of gloom.

Energising: Its invigorating scent can provide an energy boost and enhance mental clarity, making it an ideal choice for combating fatigue and improving focus.

Digestive Aid: Orange oil may support healthy digestion and alleviate occasional digestive discomfort.

Antiseptic: It can be used as an eco-friendly and fragrant addition to natural cleaning solutions.

Culinary: It is a versatile ingredient in both sweet and savory dishes, desserts, and beverages.

Aromatherapy: Often diffused to create a cheerful atmosphere and combat feelings of stress and tension. It blends well with a variety of other essential oils for unique aromatic experiences.

Personal Care: Orange oil can be found in natural personal care products like soaps, shampoos, and lotions.

TOPICAL USE

Rub 2 to 4 drops directly to the neck and temples for reducing tension and eliminating muscle spasms.
Rub a few drops onto wrists or the nape of the neck for an energising and uplifting fragrance.
Add a few drops with your hair shampoo and conditioner for added moisture and lustre. Or include it in a DIY hair mask to nourish and create healthy-looking hair.
During facial routine, add one to two drops to facial mask and moisturiser for revitalising benefits.

Mix 15 to 20 drops of Orange oil to 1 tablespoon Epsom salts to massage into your skin as exfoliant or facial wash.

For facial steam, use 1 or 2 drops of Orange oil in water.

It is an ideal oil for making complex blends using other oils for your DIY personal fragrance or moisturisers.

DIFFUSION

Use 4-5 drops in your diffuser to to create a pleasant and refreshing atmosphere.

AS FOOD FLAVOUR & HEALTH SUPPORT

Add 1 to 2 drops in one litre of water for healthy metabolism.
Add a drop to your green tea to reduce anxiety.

During cough, cold, flu like days, it is beneficial to have warm tea with orange oil.

Use a few drops in cooking for citrus flavors.

Use 1-2 drops for a flavourful twist in your baked goods, salads and desserts.

Add 1 drop to cocktails or mocktails for a refreshing aroma.

Essential oils are generally considered safe for topical and aromatic use when properly diluted with a carrier oil.
Perform a patch test on your skin to ensure there are no adverse reactions.
These natural essential oils are used primarily for their healing properties, their subtle aroma is a bonus, not the only pursuit.
It will take some time for natural oils to start rewarding your skin.
It is advisable to mix essential oil with carrier oils for sensitive skin. 
It is also recommended to avoid contact with eyes, ears and others sensitive parts of the body.
Consult with your GP or healthcare professional before using it if you are pregnant, nursing, or have pre-existing medical conditions.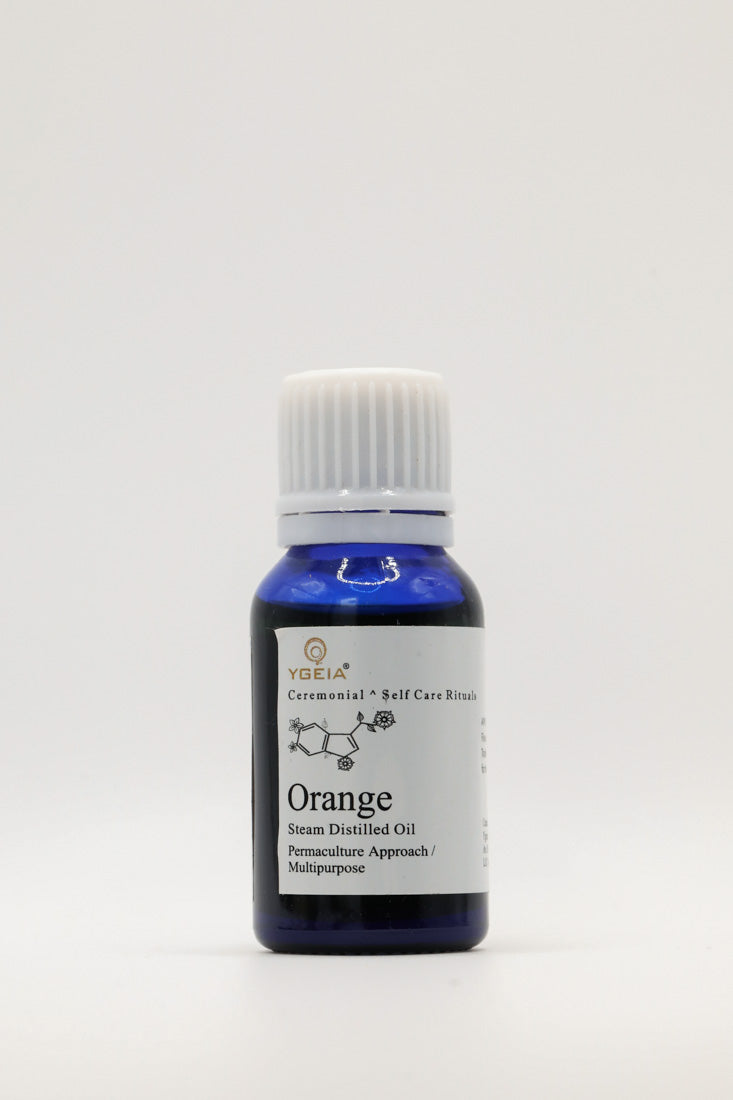 Orange
Sale price

$30.00
Regular price
Choose options