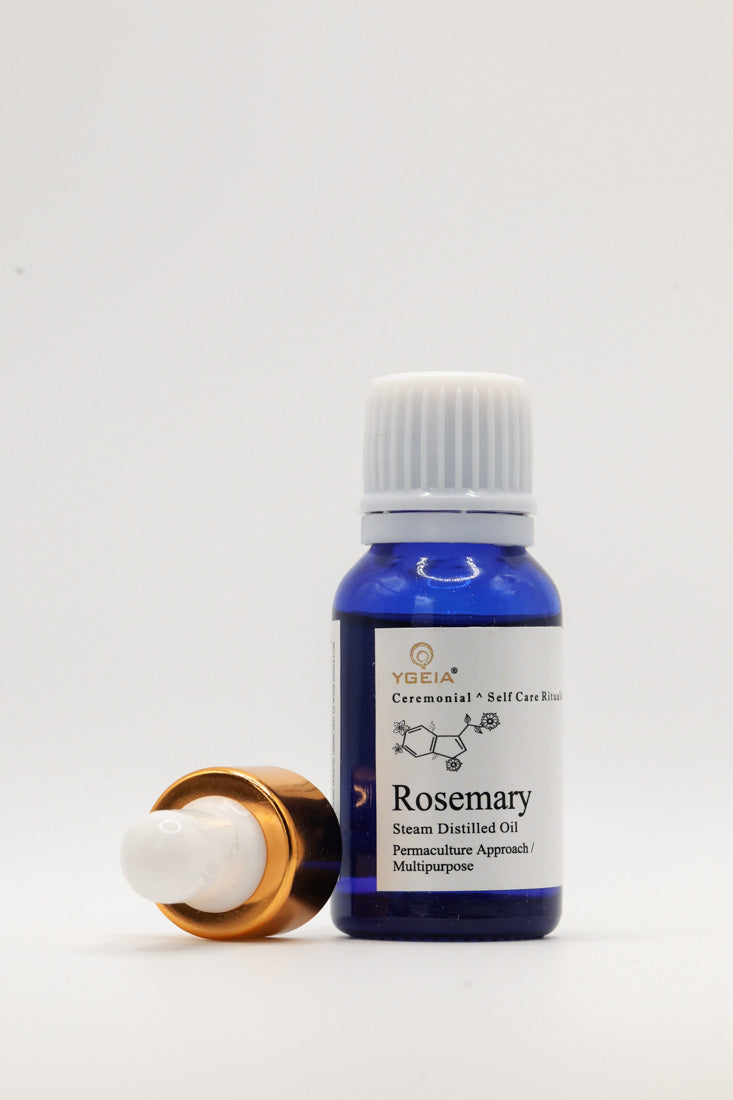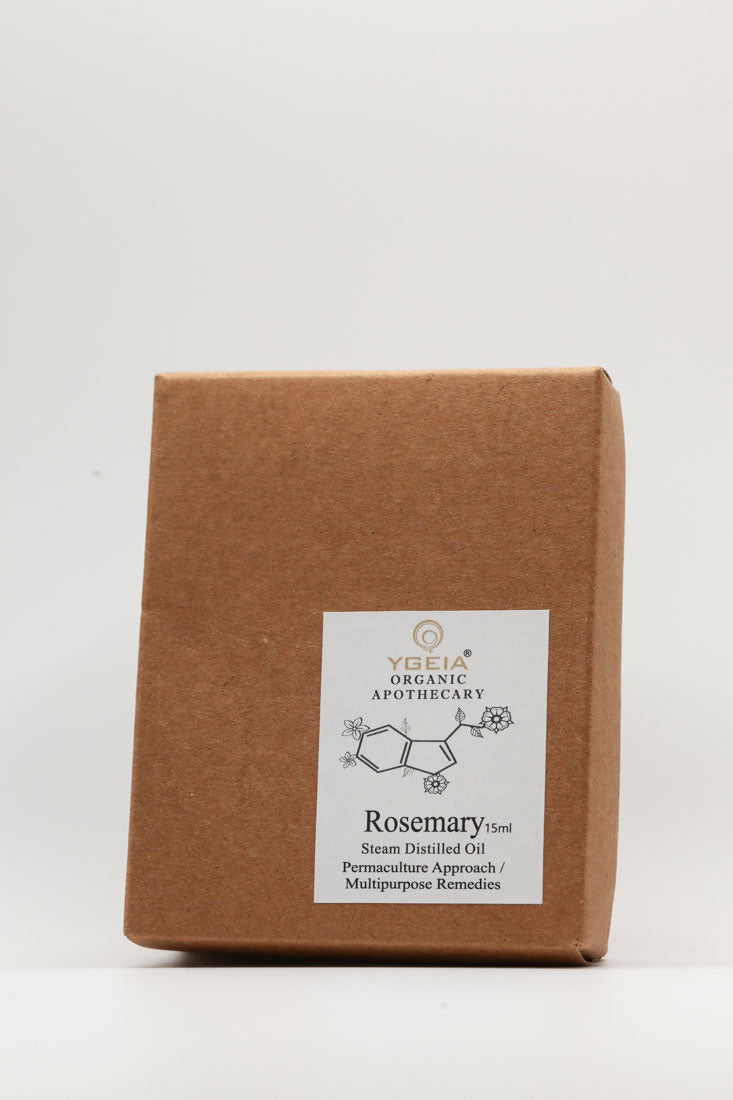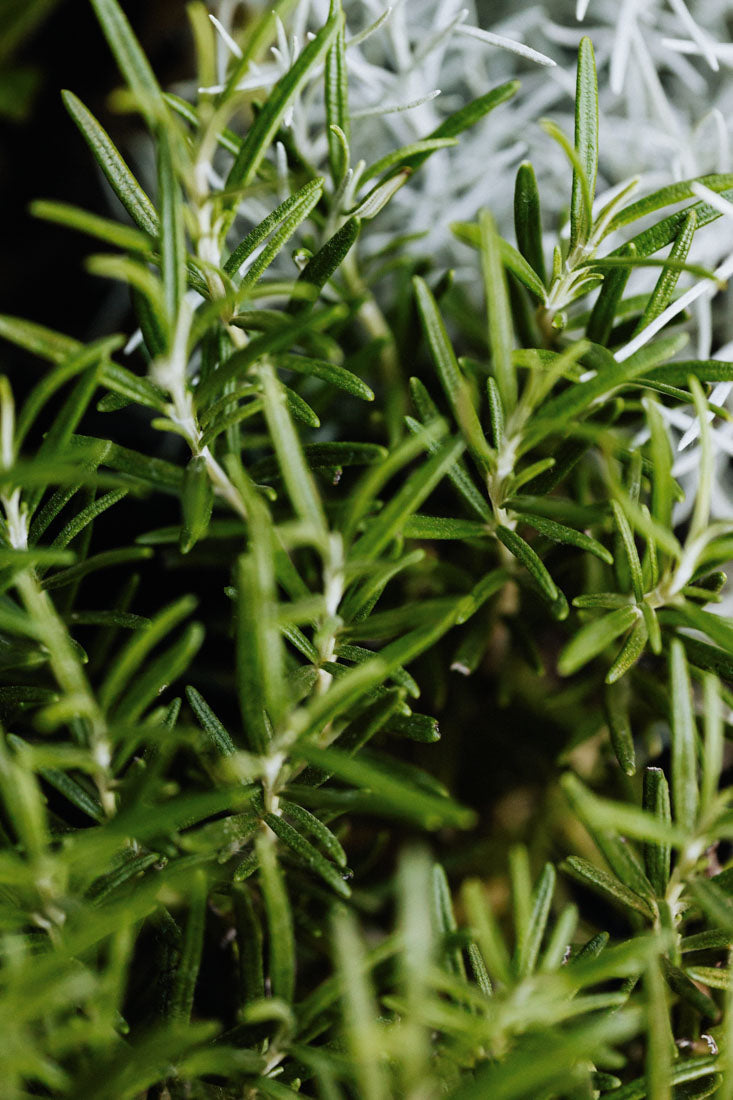 Rosemary
Sale price

$30.00
Regular price
(/)
100% steam distilled essential oil
---
Hair & Skin tonic

Rosemary is a shrub with fragrant, evergreen, needle-like leaves. The mention of this plant dates back to 5000 BCE ranging from Egyptians, Greeks, Chinese traditional medicine, Indian's Ayurveda and such. Rosemary oil has many health benefits besides being popular culinary ingredient.
Aroma: Its aromatic profile is herbaceous, camphoraceous and energising.

Mental Clarity: Can improve mental focus, memory retention, and cognitive function. Inhaling its aroma can also help combat mental fatigue and enhance concentration.

Respiratory Support: Inhaling rosemary oil vapor can provide relief from congestion, ease respiratory discomfort, and promote clear breathing.

Muscle and Joint Relief: Rosemary oil's warming sensation can help soothe muscle and joint discomfort when applied topically through massage.

Aromatherapy: Its invigorating scent is known to boost energy levels and alleviate stress and tension.

Personal Care: Rosemary oil is occasionally found in personal care products such as shampoos and conditioners for its potential to promote healthy hair and scalp.


TOPICAL USE

Use a 1-2 drops in steam to support healthy respiratory function.
Dilute 10-15 drops with sweet almond oil or coconut oil to minimise any skin sensitivity and rub gently on scalp for hair nourishment and repair.
During facial routine, add one to two drops to facial mask/ cream for cleansing and toning of skin. Dilute with sweet almond oil or coconut oil to minimise any skin sensitivity.

For facial steam, use 1 or 2 drops of oil in water.

Add 10 to 15 drops in bathtub for a therapeutical experience.

Mix 15 to 20 drops of Rosemary oil to 1 tablespoon Epsom salts to massage into your skin as exfoliant or facial wash.


DIFFUSION

Use 4-5 drops in your diffuser while studying to maintain concentration.

AS FOOD FLAVOUR & HEALTH SUPPORT

Add a drop to your tea to help reduce nervous tension, occasional fatigue and support healthy metabolism.
Add 1-2 drops to a litre of water to aid digestion.
Essential oils are generally considered safe for topical and aromatic use when properly diluted with a carrier oil.
Perform a patch test on your skin to ensure there are no adverse reactions.
These natural essential oils are used primarily for their healing properties, their subtle aroma is a bonus, not the only pursuit.
It will take some time for natural oils to start rewarding your skin.
It is advisable to mix essential oil with carrier oils for sensitive skin. 
It is also recommended to avoid contact with eyes, ears and others sensitive parts of the body.
Consult with your GP or healthcare professional before using it if you are pregnant, nursing, or have pre-existing medical conditions.
Rosemary
Sale price

$30.00
Regular price
Choose options