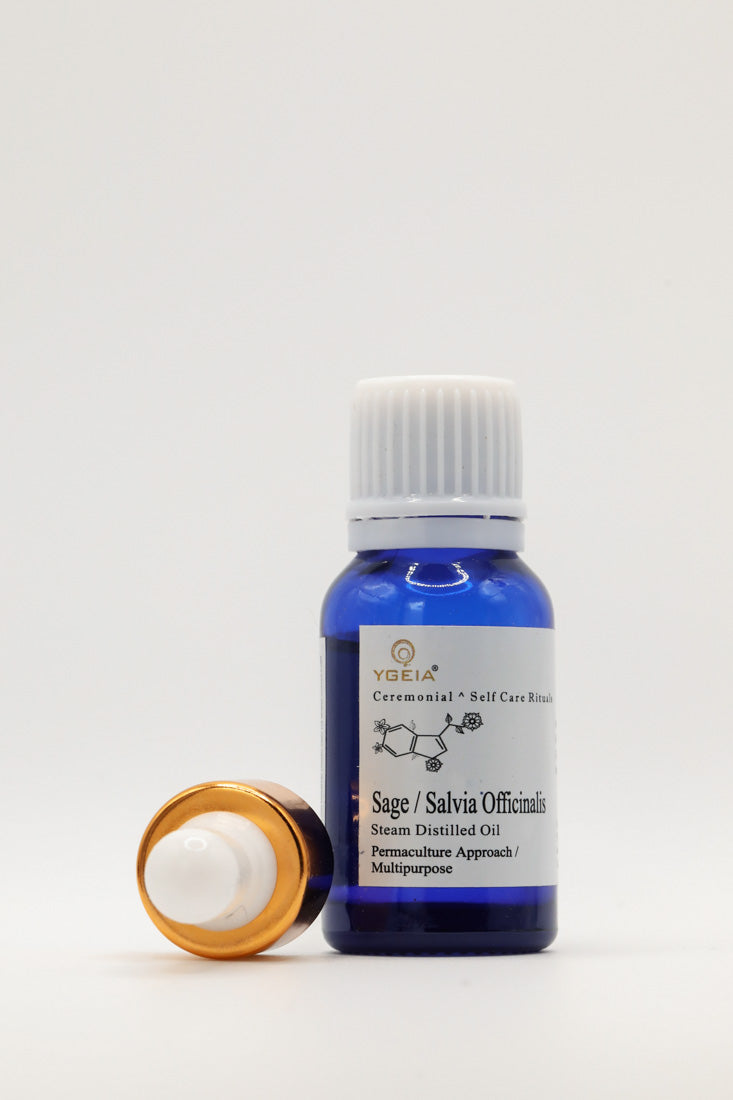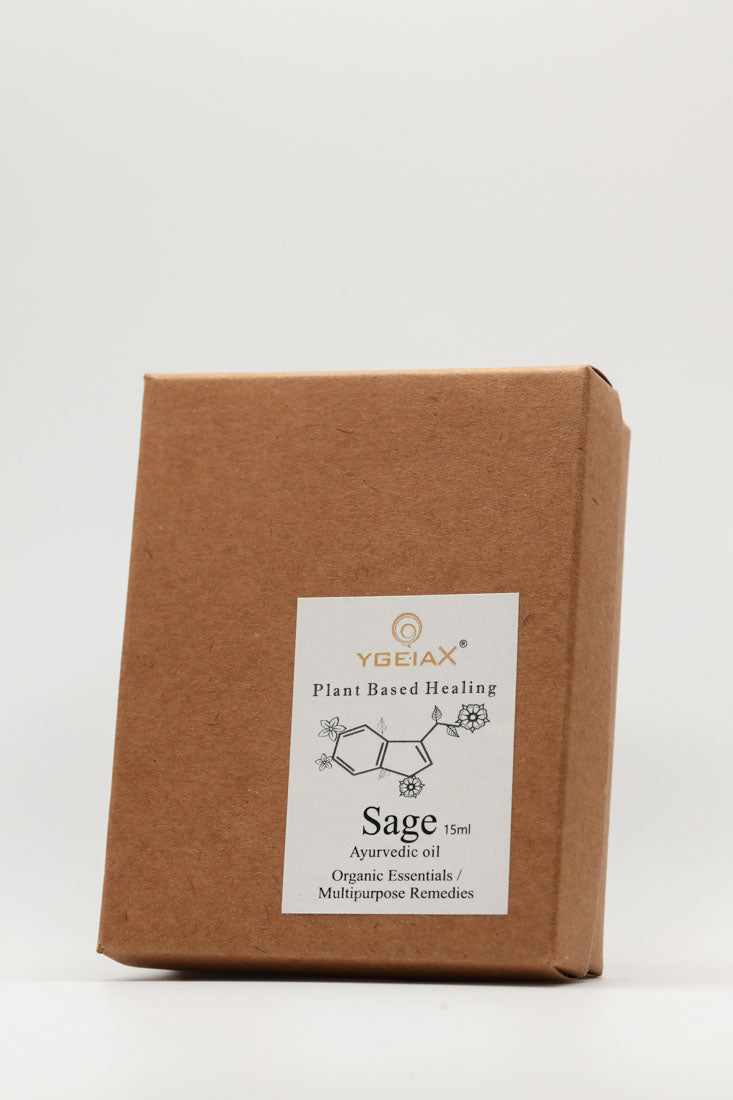 Sage Leaf
Sale price

$40.00
Regular price
(/)
100% steam distilled essential oil
---
Emotional strength and clarified mind
Sage is a herb that has a long history of use in Native American culture and is believed to have powerful cleansing properties. It is commonly used to clear negative energy, purify a space, and promote healing.
The strong, spicy, herbaceous scent of Sage oil is known to cerebrally, emotionally and spiritually clarify the mind while exhibiting a balancing, uplifting, soothing and strengthening effect on the senses to ease negative emotions.
Sage oil is one of the most relaxing, soothing, and balancing essences that reduces muscle tension and spasms while promoting relaxation. It is also a wonderful flavour enhancer for seafood, vegetables, breadsticks, corn breads, muffins, and other savoury breads.
It may also positively affect the way the body uses insulin and sugar, manages high cholesterol, and symptoms of menopause. Some studies reveal that Sage can reflect relief and support for recovery after surgery, lung cancer, sore throat and sunburn.
TOPICAL USE

During your menstrual cycle, rub 5 to 7 drops on the abdomen to reduce pain.
During facial routine, add one to two drops to facial mask/cream for cleansing, toning of skin and to help reduce the appearance of fine lines and wrinkles. Dilute with Coconut Oil for sensitive skin.
Mix 15 to 20 drops of Sage oil to 1 tablespoon Epsom salts to massage into your skin as exfoliant or facial wash.
Rub a few drops onto wrists or the nape of the neck for soothing, clarifying personal fragrance.
Add a few drops with your hair shampoo and conditioner for added moisture and lustre. Or include it in a DIY hair mask to nourish and create healthy-looking hair.
For facial steam, use 1 or 2 drops of oil in water.
Add 10 to 15 drops in bathtub for a calming, spa-like experience.
Dilute 7 to 10 drops with base oil for body care & massage.
When combined with Frankincense and Myrrh, it elevates spiritual and emotional well being.

DIFFUSION

Use 4-5 drops in your diffuser for relaxing aroma in the evening to unwind after a long day.

AS FOOD FLAVOUR & HEALTH SUPPORT

Add two drops in one litre of water.
Add one drop in your tea or hot water beverage.
Add one to two drops to 1/4 cup of water with a little honey to help ease the stomach.
Essential oils are generally considered safe for topical and aromatic use when properly diluted with a carrier oil.
Perform a patch test on your skin to ensure there are no adverse reactions.
These natural essential oils are used primarily for their healing properties, their subtle aroma is a bonus, not the only pursuit.
It will take some time for natural oils to start rewarding your skin.
It is advisable to mix essential oil with carrier oils for sensitive skin. 
It is also recommended to avoid contact with eyes, ears and others sensitive parts of the body.
Consult with your GP or healthcare professional before using it if you are pregnant, nursing, or have pre-existing medical conditions.
Sage Leaf
Sale price

$40.00
Regular price
Choose options