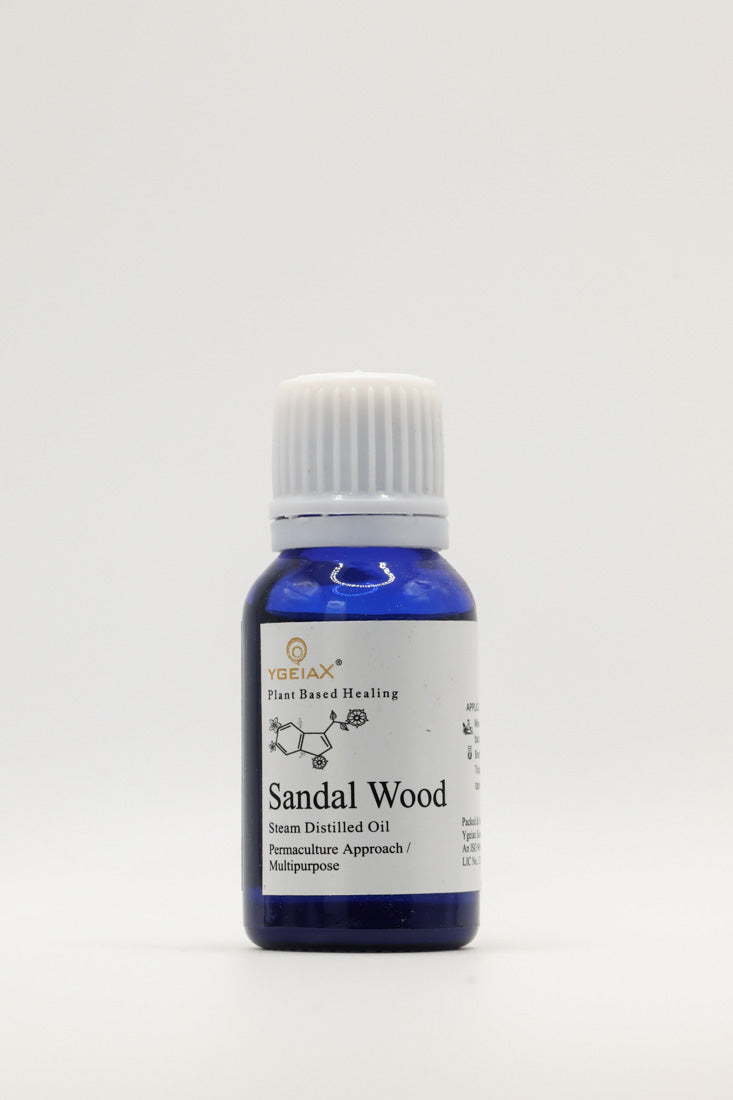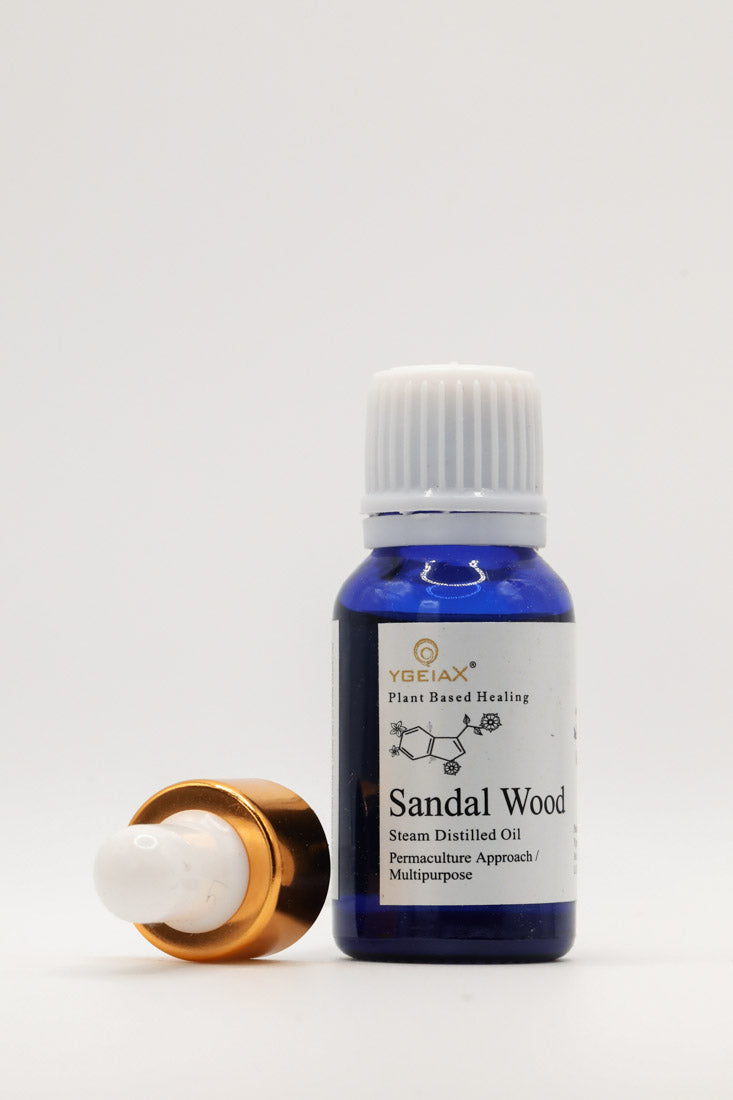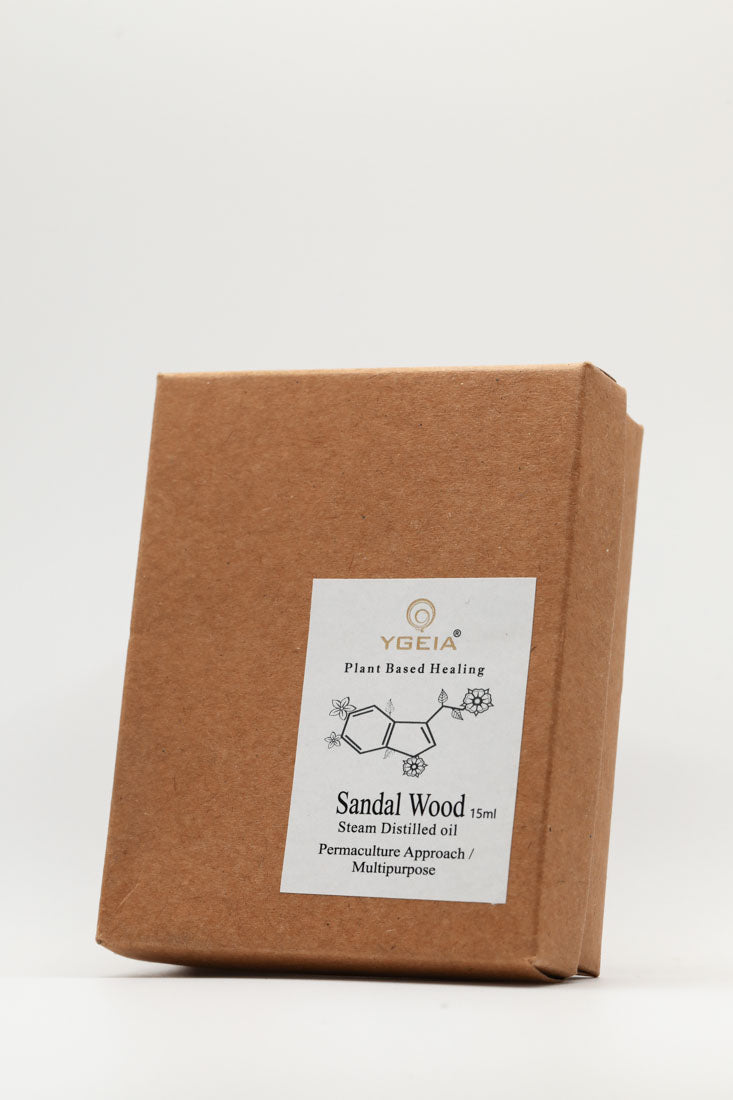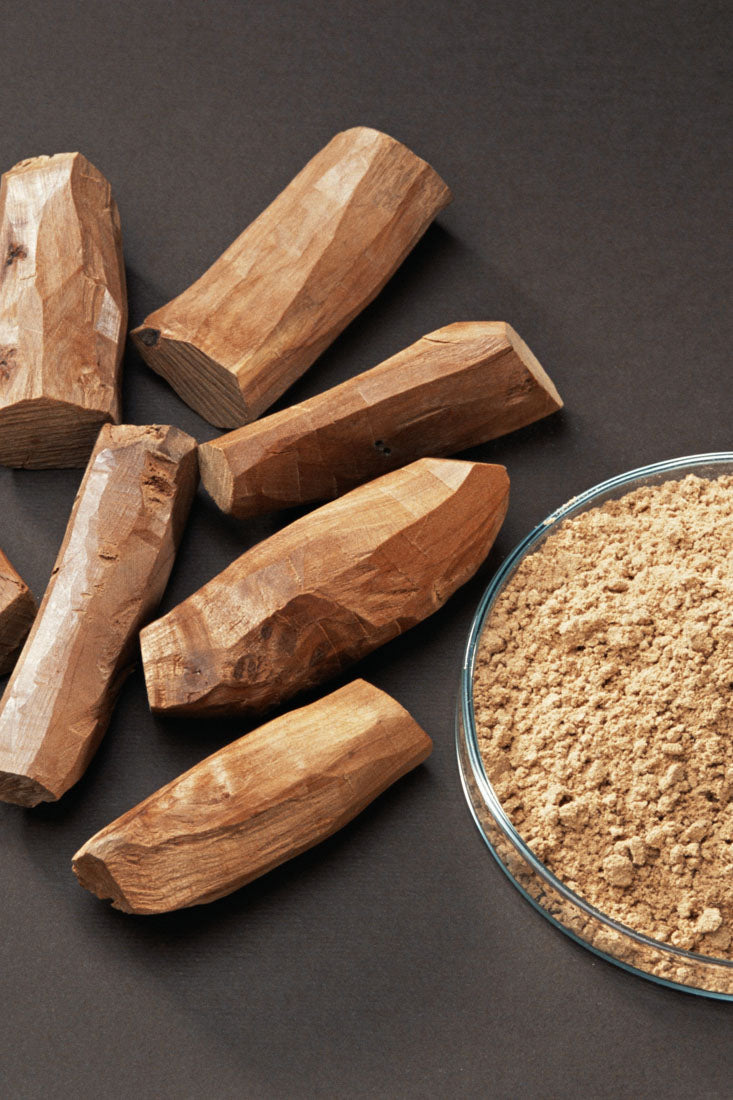 Sandalwood
Sale price

$80.00
Regular price
(/)
100% steam distilled essential oil
---
Sandalwood calms the mind and relieve anxiety, reduces signs of aging and skin inflammation. It helps nourish the skin, improve the elasticity of skin cells, improves the skin tone. Sandalwood is rich in antioxidants and toning properties.
Sandalwood has anti-inflammatory, antiviral, antimicrobial, and anti-fungal properties and comes as a soothing agent for people suffering from itchiness triggered by skin infections such as Eczema and Psoriasis.
It also modulates the immune reaction and mediates efficient wound healing with minimum scarring. 
This oil also works as an aphrodisiac.
Its aromatic profile is sweet soft, warm, creamy, and milky precious-wood and floral scent.
TOPICAL USE

Oil shows receptive dermal absorption suitable for remedial topical application while pursuing long term health benefits. Always mix with carrier oil for sensitive skin.
Rub 2 to 4 drops directly to the skin and temples for uplifting mood and energy levels.
Rub a few drops onto wrist or the nape of the neck as personal fragrance.

Add a few drops with your hair conditioner for added moisture and lustre. You can also include it in DIY hair mask to nourish your hair and scalp.

During facial routine, add one to two drops to facial mask or moisturiser for healthy-looking skin.

Mix 15 to 20 drops of Ylang Ylang oil to 1 tablespoon Epsom salts to massage into your skin as exfoliant or facial wash.

For facial steam, use 1 or 2 drops of Ylang Ylang oil in water.

Add 10 to 15 drops in bathtub for therapeutic benefits

Add 1-2 drops on your pillow and bedding for sleep support and fragrant relaxing mood.

DIFFUSION

Use 4-5 drops in your diffuser to create balanced and pleasant atmosphere.

AS FOOD FLAVOUR & HEALTH SUPPORT

Mix a few drops to your cooking base oil while smoking your barbecue for added warm smokey note.
Use 1-2 drops for a flavourful twist to marinades, baked goods, and desserts.

Swirl your cocktails or mocktails with 1 drop of Sandalwood oil in empty glass first for a fragrant drink.

To flavour water, add one drop in one litre of water.

Essential oils are generally considered safe for topical and aromatic use when properly diluted with a carrier oil.
Perform a patch test on your skin to ensure there are no adverse reactions.
These natural essential oils are used primarily for their healing properties, their subtle aroma is a bonus, not the only pursuit.
It will take some time for natural oils to start rewarding your skin.
It is advisable to mix essential oil with carrier oils for sensitive skin. 
It is also recommended to avoid contact with eyes, ears and others sensitive parts of the body.
Consult with your GP or healthcare professional before using it if you are pregnant, nursing, or have pre-existing medical conditions.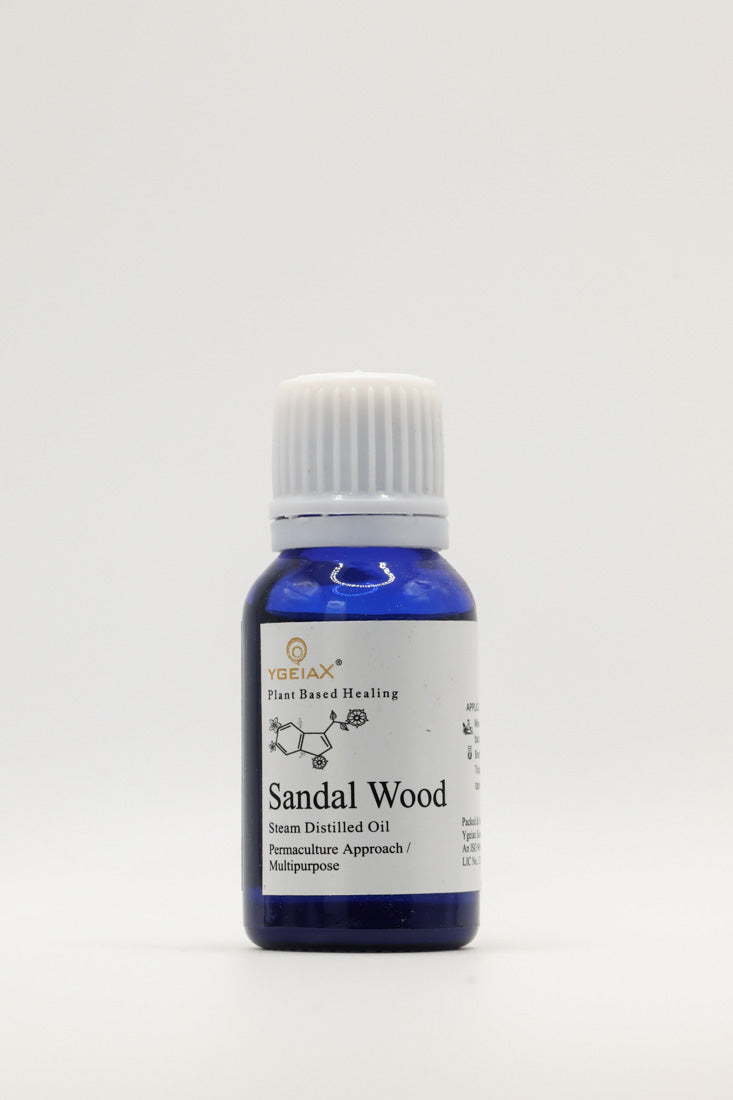 Sandalwood
Sale price

$80.00
Regular price
Choose options